Philadelphia Flyers Opinion: Scratching Ghost a Desperate Reaction from a Frustrated Coach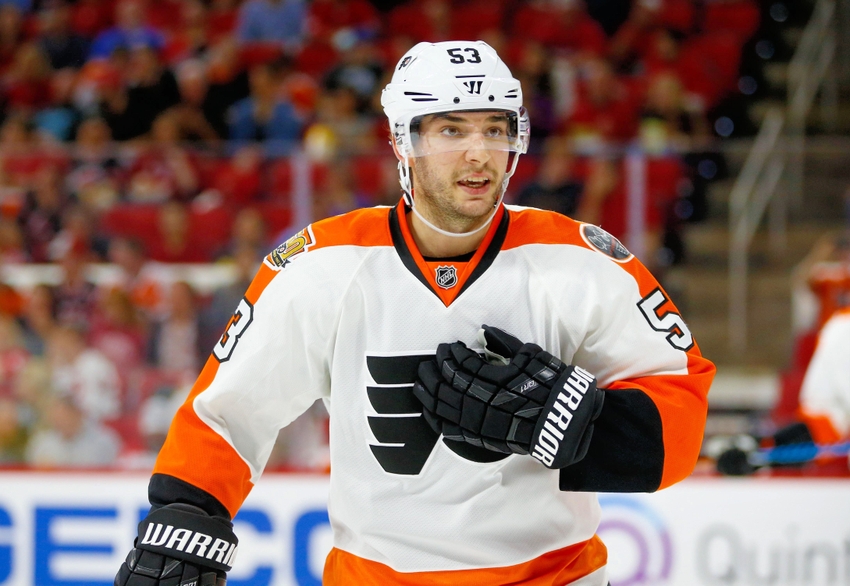 Philadelphia Flyers coach Dave Hakstol's decision to scratch Shayne Gostisbehere is a classic case of a coach feeling the need to "do something"
The reaction on Twitter was swift. The "twitterverse" (long known for its reasonable and thoughtful reactions) immediately threw a fit. This reaction was pretty predictable, taking out an offensive, young, fan favorite player in Shayne Gostisbehere, and replacing him with Philadelphia Flyers fan pariah, Andrew MacDonald.
At least it's always good for some entertainment. This was my favorite reaction.
You did this to yourself, Hakstol pic.twitter.com/bkNaYRkb02

— Joe Pergola (@JoeyPierogies) November 17, 2016
Making it all more surreal was that this decision came on the same day as Ghost being named Philadelphia Pro Athlete of the Year.
Joking aside, it's hard to justify scratching Ghost. He's not scoring quite as freely as last season, but his offensive contributions are still there. He's quarterbacking the NHL's #2 power play unit, and at 5v5 he's at 53.35% Corsi performer, second among the team's full-time defensemen. This is despite often being paired with Andrew MacDonald, who is a terrible Corsi performer and inevitably drags down the numbers of his on-ice partners.
Bizarrely enough, Hakstol wasn't exactly firm in defending the decision. He immediately qualified the decision that Ghost's time out of the lineup wouldn't be for long, and that the decision was mostly about accountability and perhaps away-from-the puck play.
More from Broad Street Buzz
In one sense, the decision to scratch Ghost wasn't so much a reprimand to Ghost himself, but was sending a message to the team. So long as the Flyers continue to bleed goals against at an alarming rate, no one is safe.
I think the bigger reason, however, was that this is a classic case of a coach feeling the need to "do something." This phenomenon often occurs in politics when something terrible happens, there is an outcry for some one to do something. It hardly matters what that thing is, and often times the measures taken accomplish nothing or make matters worse. It doesn't so much matter what is done about the problem, the point is that someone did something. Anything.
Surely this has been a massively frustrating season for Hakstol, as it has been for fans. The Flyers are dead last in the league in goals against. The goaltending has been poor and Hakstol has tried dozens of combinations of forwards and defensemen. He is running out of buttons to push.
It was only one year ago that Hakstol was plucked from college straight to NHL head coach ranks. This is a very rare path, and though Hakstol's job is not in jeopardy right now, I doubt he wanted to sit idly by and wait for the Flyers' performance to come around.
It appears that Hakstol decided to rock the boat by scratching Gostisbehere. Viewed in the limited scope of Ghost's play on the ice, the decision is nigh indefensible. In the bigger picture, Hakstol felt compelled to do something.
Last night, without Ghost, the Philadelphia Flyers tied their season-low in goals allowed while beating the high-scoring Jets. Given the volume of chances the Jets had and the fortunate breaks that led to Flyers goals, it would be misguided to conclude that scratching Ghost improved the defense.
In fact, Ghost was already back in his regular lineup spot in practice today. Provided that Ghost does return to the lineup tomorrow against the Lightning., Hakstol may have relieved his urge to do something, anything, to improve the Flyers performance.
This article originally appeared on