Philadelphia Flyers' Offseason Signings Yet to Pay Rewards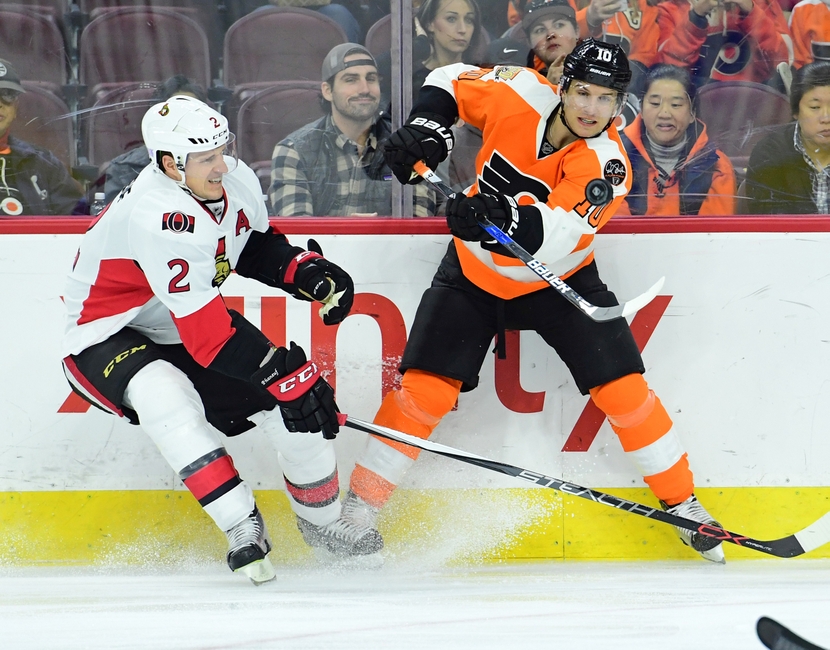 The Philadelphia Flyers were not suitors for big money free agents this summer, but the smaller scale deals they did make have yet to pay up
While I might have liked to see the Philadelphia Flyers add a player like Loui Eriksson, they were never serious suitors for big name free agents this summer. Mostly that was a matter of cap space, but they're not currently a contender for the Cup. Not throwing around long term deals that almost always bite you on the back end is usually wise, even if it bores fans.
What the Flyers did do this offseason was make several smaller scale signings. These were:
Boyd Gordon
Dale Weise
Roman Lyubimov
Brayden Schenn
Nick Cousins
Radko Gudas
Of these six, Gordon and Weise were the only signings of established NHL players from out of town. Starting with these additions, neither player has made the Flyers better.
Weise and Gordon
Dale Weise got the bigger contract, coming in at 4-years and $2.35 million per season. That's bottom-6 money, so expectations were not that high for Weise, but when you commit 4 years you expect to get a core player. In 20 Flyers games thus far, Weise has not reached that standard.
Weise himself has played 16 games. He scored a goal last night, but that only puts him at 1 goal and 2 assists. He's averaging only 12 minutes a game, which puts him near the bottom of the Flyers roster as he teeters around the 4th line. For fans of advanced stats, Weise's relative Corsi is +1.9%, which puts him 6th among all Flyers forwards. There's obviously plenty of time for Weise to turn things around in Philadelphia, but continuing this current status would make this a poor singing.
More from Broad Street Buzz
The news is even worse for Boyd Gordon. Gordon currently has 1 goal and 0 assists. He's dead last in average time on ice, and also dead last in relative Corsi at -5.8%. Of course all these numbers came with the caveat of a small sample size because he's only played 8 games. The reason for that is Gordon has become a healthy scratch.
Gordon's status as a healthy scratch may continue for a while. The kind of numbers mentioned above are largely a continuation of how he performed elsewhere the last few seasons, so it doesn't make sense to sit around and wait for them to turn around.
Fortunately, Gordon is on a cheap, 1-year contract, so the costs associated with his signing are minimal. Second, perhaps the only real identifiable benefit of signing Gordon was to be a right-handed faceoff man for the penalty kill. That was important partly because that role previously fell on Claude Giroux, probably overburdening the captain.
Now out of the lineup, Gordon obviously can't fulfill that function. This hasn't resulted in Claude Giroux doing a lot of penalty killing, as the 2 main penalty-kill forward units are Bellemare-VandeVelde, and Couturier-Simmonds. But it does leave 2 left-handed faceoff men, who are currently combining for a shorthanded faceoff percentage this season of just below 50%. That's not terrible, but either way the Flyers penalty kill continues to limp along as the 27th rated unit in the NHL. Gordon has clearly not been much of an asset to the Flyers' penalty kill.
Even though expectations were tempered for both of these depth forward signings by the Philadelphia Flyers, thus far they have not met even these modest expectations. Just add it to the list of things that haven been performing under expectations so far this season.
This article originally appeared on