Philadelphia Flyers: Good Times Have Arrived AHL Phantoms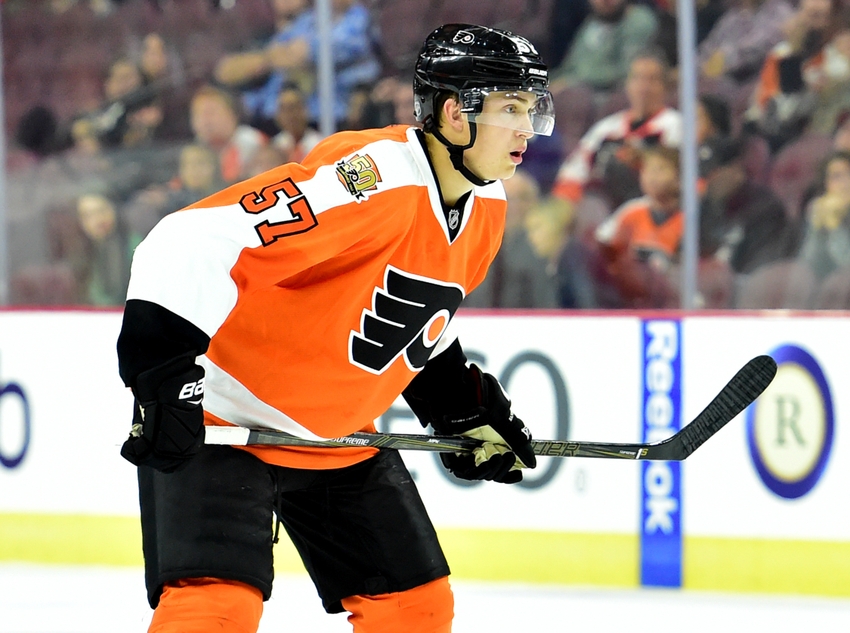 The Philadelphia Flyers' AHL affiliate, the Lehigh Valley Phantoms, have won 7 games in a row and are dominating the competition
The last time the Philadelphia Flyers' AHL affiliate, the Phantoms, made the playoffs, they were still known as the Philadelphia Phantoms. The team has since moved twice, first to Adirondack and now to Lehigh Valley. The last 7 seasons since the move away from Broad Street did not produce a single AHL playoff appearance.
Flyers GM Ron Hextall was determined to change that this season. This last summer, Hextall signed AHL standouts Greg Carey (former Hobey Baker finalist), Andy Miele (6th in AHL scoring last season) , and Will O'Neill (3rd in AHL scoring among defenseman last season). He furthermore added Jersey-native TJ Brennan who led all AHL defenseman last season in goals, points, and powerplay goals.
These signings are in addition to rising Flyers prospects such as Travis Sanheim, Nicolas Aube-Kubel and Radel Fazleev being promoted from junior hockey to the AHL. We also can't forget other Flyers prospects who still hope to have NHL futures such as Samuel Morin, Robert Hagg, and Taylor Leier.
More from Broad Street Buzz
By any objective measure, this is the strongest Phantoms team in some time, and now their record backs it up. Last night the Phantoms won their 7th straight game, bringing their season record to 9-3-1. The Phantoms have now outscored the opposition 31-11 during this run.
The Phantoms roster is now so strong that Petr Straka, who at one point last season was at the top of the AHL in goal scoring, no longer had a place in the lineup. The Flyers traded Straka to the New Jersey Devils a few days ago.
Hextall has not been explicit about his reasons for boosting the Phantoms with signings, but one reason may be that he wants to bring up his large stable of prospects in a winning environment.
The Phantoms roster now currently features strong NHL prospects including Travis Sanheim, Samuel Morin, and goalie Alex Lyon, as well as a bevy of possible NHLers in Taylor Leier, Nicolas Aube-Kubel, Radel Fazleev, Robert Hagg and Taylor Leier.
Additionally, players such as Jordan Weal, TJ Brennan and Danick Martel hope to play their way on to the NHL roster. Brennan and Weal, in fact, currently lead the team in scoring.
We may also see some movement between the AHL and NHL this season. Just recently, Scott Laughton went down to the Phantoms while goalie Anthony Stolarz was called up due to Michal Neuvirth's injury.
With a combination of AHL veterans and NHL prospects, the Phantom will be a team to watch this season. Their recent play suggests they will be one of the best teams in the AHL, and fans will also certainly be watching future Flyers learn how to win in pro hockey. Truly that's everything Hextall could've hoped for.
This article originally appeared on