Philadelphia Flyers Forward Jake Voracek: I Can Do Big Things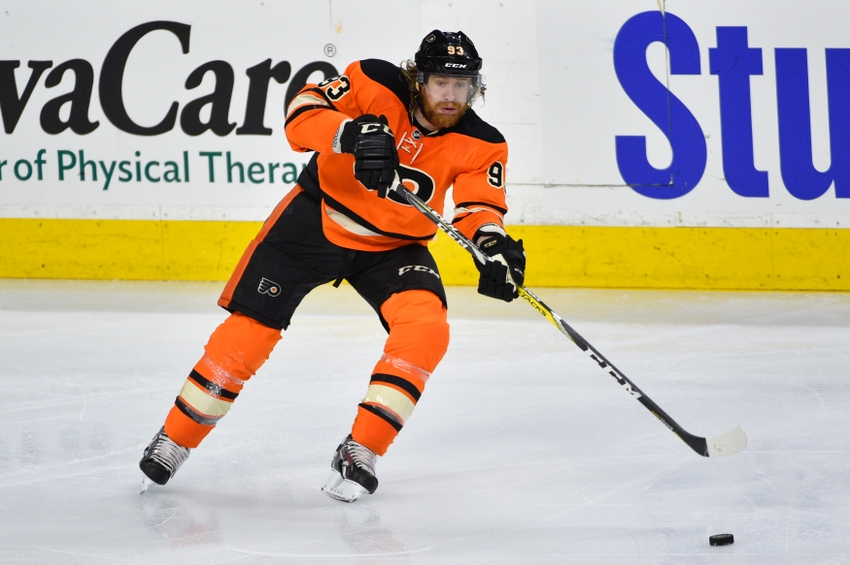 Jake Voracek is close to midseason form in terms of his skating and stamina, thanks to his participation in the World Cup of Hockey with Team Czech Republic. If you saw his competitive edge last week against the New York Rangers during the preseason, when he danced around opposing players for a game-winning goal in overtime, you know exactly what this means. "It worked out, there was a lot of room… If you beat the guy, you have a good scoring chance. I kind of blacked out after that," Voracek joked with reporters post-game.
Voracek signed a massive eight-year, $66 million contract, following a 22-goal, 81-point season in 2014-15. His performance in 2015-16, however, was anything but stellar. This is a redemption year for him, and he knows it.
"When I look at last season and go game by game, the beginning 20 games were brutal," Voracek told reporters. "Then I started picking up the pace and it was the best I felt in my career; and then, I got hurt and didn't know how to react to it. It is what it is. People get hurt.
"I know when I am ready and healthy what I can do. I can do big things. For me, even the way I felt at the World Cup, I felt I had my jump, my step back. That's important for me. When I played those games, I felt quick. There is no reason for me to have the start I had last year."
To guarantee a quality start to the 2016-17 season, the Flyers need their top players, like Voracek and others, hitting the ice with chemistry, their sticks on net. "Last year, we were one of the best teams from March on and we sneaked into the playoffs with two games left in the season," Voracek said.
Playing in the World Cup of Hockey did wonders for Voracek and his readiness to compete this season. Like most other players who returned to training camp from the tournament, he was far ahead of the rest, physically and mentally. "I felt like I was playing in the playoffs in September," he told reporters after a session at camp. "Intense. Even the exhibitions games were intense.
"We played in Russia, and then at home, and it was such a high-tempo game compared to playoff games. It was a lot of us at the World Cup. We had seven guys. Almost half the team."
In regards to talent, speed, and productivity, having Voracek at right wing on a line with rookie Travis Konecny and Sean Couturier, the Flyers have the distinct possibility of producing a ton of offense this season. "You never know how the lineup is going to be in a regular season, but we are pretty big bodies, so when we get on our game in the offensive zone and if we hold onto the puck, we can be good," Voracek said.
"If I play with Coots in a season, we will most likely be playing against the other team's top lines, so it will be very important for us to hold onto the puck as long as possible."
Coach Dave Hakstol is more than impressed with Vorcek. "His play has been really good," Hakstol said in a press conference."He's been strong on the puck, he's used his body and his feet are going. For this time of year, he has a lot of jump and confidence with the puck."
Voracek says the key to his personal success is in the way he begins his first month of the season. "In my mind, I won't lie, it isn't the first 10 days that gets you," he said. "I have to be confident on the ice and know when I feel it physically, I play better.
"I feel great right now and good in practice. Nothing changed in my mind coming into the season. I know what I am capable of."
More from Broad Street Buzz
This article originally appeared on