Philadelphia Flyers Fall Short to Wings: Stats and Notes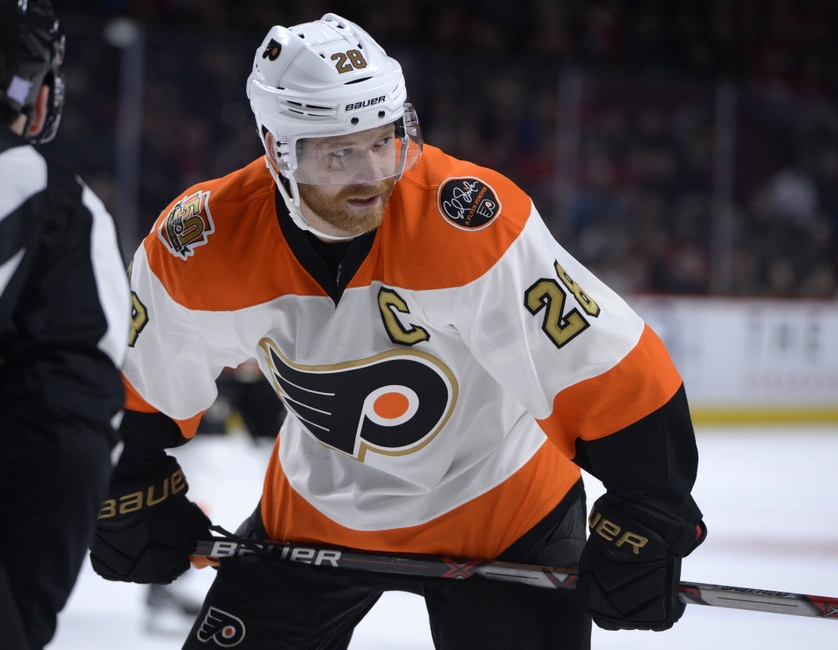 The Philadelphia Flyers scored the game's first goal for a change, but lost the momentum and the game to the Detroit Red Wings, 3-2
This one seemed to start out so well. Bucking the trend, the Philadelphia Flyers opened the scoring only a few minutes into their game against the Detroit Red Wings. This time, it was Giroux burying a beautiful one-timer.
Unfortunately the lead was short-lived. The Red Wings scored on their next shot attempt. Even worse, after scoring the Red Wings controlled the game and scoring chances the next period and a half. The teams would go on to trade goals in the third period, before the Wings won in a shootout.
Forwards
Konecny and Voracek show. Travis Konecny and Jakub Voracek continue to be the source of most of the Flyers best offense on a game-to-game basis. They had the best volume of chances, and scored the Flyers' only even-strength goal.
Other Lines Still in Flux. While the Couts line with Voracek and Konecny has been consistently excellent, every other Flyers line is still up in the air. Matt Read joined Giroux and Simmonds in this one, but didn't find much success. A third line with Schenn and Weise also continues to be mediocre.
Defense
Even deployment. It is fairly surprising how evenly all 3 pairs were used in this game, particularly how Michael Del Zotto saw the least 5v5 ice time. I'll be surprised if the latter continues.
Gudas and Manning Take a Step Back. Radko Gudas and Brandon Manning have been the Flyers' best stories on defense so far this season. They've struggled the last few games, however. This continued against Detroit, in particular struggling against the speedy Larkin-Abdelkader-Helm line. They were also split by the blazing speed of Andreas Athanasiou on a 3rd period goal. They finished -2.
Goaltending and Special Teams
For special teams, the Flyers' penalty kill went 3-3, while the aforementioned Giroux goal put the Flyers at 1-2 on the power play.
In net, Steven Mason played a pretty good game. He could've done a better job covering up the puck on the Wings' first goal, but he held the fort on a night when the Flyers were outshot 35-25.
Up Next
The Philadelphia Flyers will play the Toronto Maple Leafs Friday night at 7. The Maple Leafs have their share of exciting young stars in Auston Matthews, William Nylander and Mitch Marner, but can't put it together into wins. They are in last place in the Atlantic division.
On the Flyers side, they sent Roman Lyubimov and Scott Laughton down to the AHL. Neither of those players were required to pass through waivers in such a move, likely moving Nick Cousins back into the lineup.
More from Broad Street Buzz
This article originally appeared on