Philadelphia Flyers D Michael Del Zotto Racing to Get Up to Speed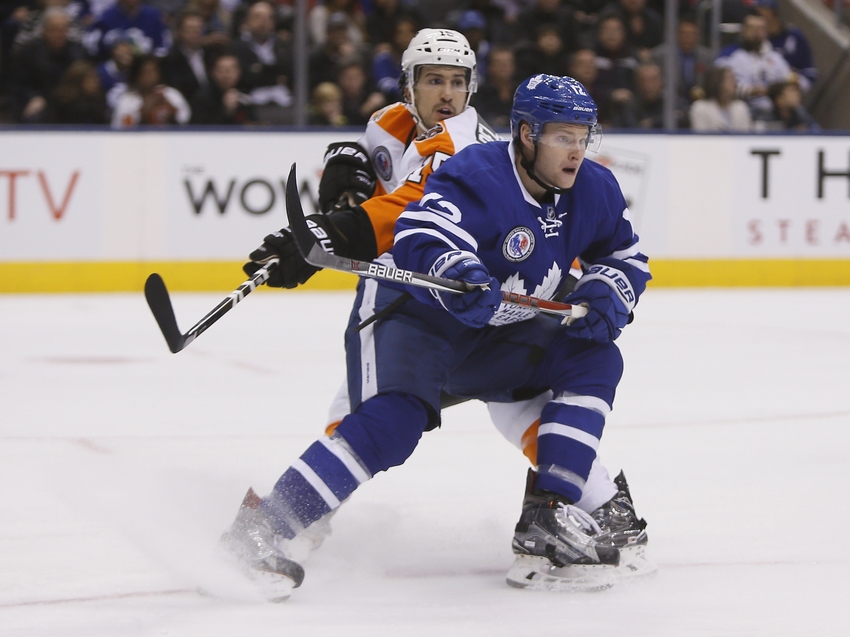 Trying to build off a transformative year last season, Philadelphia Flyers defenseman Michael Del Zotto is playing catch up after returning from injury
Last season may have been the most important of Michael Del Zotto's career. For a player who is only 26-years old, his career has already seen its share of ups and downs.
A former first round pick, he quickly made a splash in the NHL, primarily with his offense. A mediocre season and a half, however, saw him fall out of favor in New York, and traded to Nashville. After only 25 games in Nashville as a bit player, he became an unwanted NHL free agent.
It was only after Kimmo Timonen's career-threatening blood clot that the Philadelphia Flyers jumped on Del Zotto. Del Zotto quickly proved his worth with the Flyers, scoring 10 goals and 32 points in only 64 games with the Flyers the following year.
Last year, Del Zotto's offensive numbers were down, but his game changed. He became far more physical, and played more of a two-way game. In fact, for most of last season he functioned as the Flyers' number one defenseman.
This season promised to be a big one. Both Del Zotto and the Flyers would have to see how he could build off last season's changes. Furthermore, there is a lot riding on this season because Del Zotto is scheduled to be a free agent this offseason.
Things didn't certainly didn't start out as planned. Del Zotto missed the first 12 games of this season due to injury.  On top of that, upon returning, he's been on the wrong end of a few ugly goals. Twice in recent games attackers have danced by Del Zotto resulting in a goal against. First it was Nazem Kadri in Toronto, then it was Mikko Koivu.
Hopefully these plays are just part of a player who is still getting up to speed. When Del Zotto missed a month of games, everyone else was getting into midseason form.
The better news is that Del Zotto and Shayne Gostisbehere have been a very effective pair. They were together last season at the time of Del Zotto's season ending injury, and they haven't missed a beat this season. In their 3 games together this season, the pair has a Corsi percentage of 60.7% and are generating 70.24 shot attempts per hour.
This is as good for Ghost as it is for Del Zotto. In all other situations this season (mostly with Andrew MacDonald and Nick Schultz), Ghost's Corsi percentage is 51.5% and generates only 56.27 shot attempts per hour.
The Flyers' team defense has been so poor this season. They are second to last in goals against. Now with Del Zotto back, they have their full selection of defensemen to play. With any luck, the Flyers can settle upon 3 solid defense pairings, Del Zotto will quickly get up to speed (his goal against Minnesota's a good start), and that team goals against ranking will start to get a lot better.
More from Broad Street Buzz
This article originally appeared on