Penguins vs. Capitals live stream: Watch online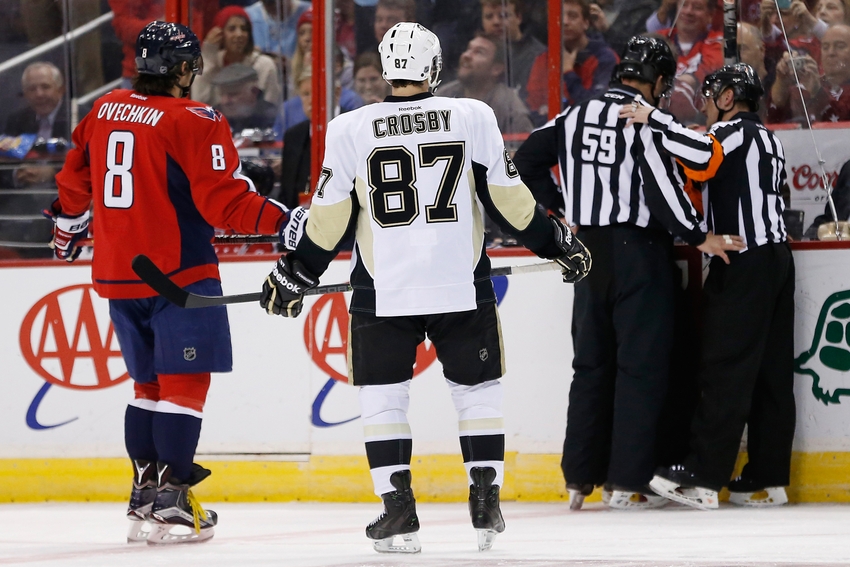 The Pittsburgh Penguins will travel to the Verizon Center to face the Washington Capitals for a faceoff on Wednesday night. Here's how you can watch this NHL game via live streaming. 
On Wednesday Nov. 16, the Washington Capitals (9-4-2) host the reigning Stanley Cup champion Pittsburgh Penguins (10-3-2) at the Verizon Center for a 7:30 p.m. ET faceoff. This game will be aired nationally on NBCSN.
The infamous Alex Ovechkin versus Sidney Crosby rivalry will have another chapter as both captains look to lead their teams to victory. Washington is coming off a 2-1 overtime loss to the Columbus Blue Jackets on Tuesday. Meanwhile, Pittsburgh is coming off a 4-1 win over the Toronto Maple Leafs on Saturday.
Over their last 10 games, the Caps are 6-3-1. They have just one win in five games against Metropolitan Division foes with a 1-2-2 record against them. Washington will look to change that tonight despite having to deal with last night's loss to the Blue Jackets. Braden Holtby will be in net for the Caps and even though they played on Tuesday, the Caps should be itching to play against their arch-rival. They are 4-2-0 at the Verizon Center this season.
On the other side of the ice, the Penguins are well rested unlike the Caps. They have been on a roll since getting their captain Sidney Crosby back. Matt Murray will be the starting goaltender for Pittsburgh tonight. They have a 7-2-1 record over their past 10 games and have a 3-2-1 record on the road.
Date: Wednesday, Nov. 16
Time: 7:30 p.m. ET
Location: Washington DC
Venue: Verizon Center
TV Info: NBCSN
Live Stream: NBC Sports Live Extra
The Capitals have lost three of their last four games. They'll look to change that against the Penguins. Meanwhile, Pittsburgh will hope to keep their strong start going as they look to beat their division rival on national television.
More from FanSided
This article originally appeared on