Penguins' Jake Guentzel scores on first NHL shift (Video)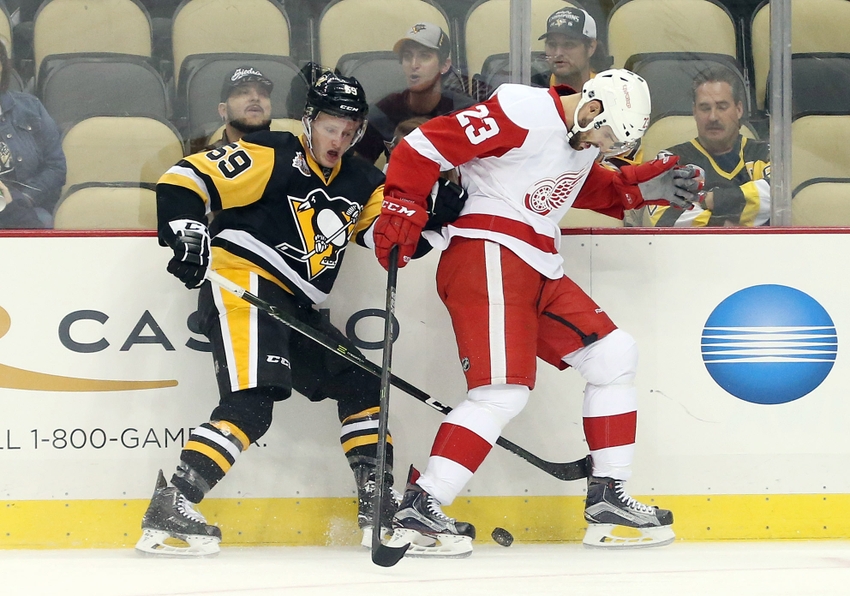 Pittsburgh Penguins forward Jake Guentzel put himself in impressive company after scoring his first NHL goal on his first shift. 
Entering Monday's game against the New York Rangers, an injury to Pens forward Chris Kunitz caused Pittsburgh to call up forward Jake Guentzel to replace him. On his very first NHL shift, Guentzel scored his first NHL goal. And it's a beauty.
Jake Guentzel's first NHL goal, his family's reaction is magnificent. pic.twitter.com/1rrXgDSL2X

— Marina Molnar (@mkmolnar) November 22, 2016
What a special moment for the 2013 NHL draftee. The best part of it is Guentzel got to score his first goal in front of his parents. His father, Michael, is a longtime assistant coach for the University of Minnesota Gophers who recently re-signed. Hockey runs in the family and it's clear to see where the young Jake got his talent from.
Beating Antii Raanta for your first NHL goal after getting a pass from Phil Kessel is the kind of moment players dream about. Drafted by the Penguins in the third round of the 2013 NHL Draft, Guentzel went to college at Nebraska-Omaha. He starred there with 119 points in three seasons before joining the Wilkes-Barre Scranton Penguins. With 14 points in 10 playoff games during their playoff run last season, he got a lot of attention.
Obviously, Guentzel is not the only Penguins forward to score on his first NHL shift. Famously, owner Mario Lemieux did so as well. Super Mario must be pretty proud of Guentzel as well. Almost as proud as his parents. Guentzel's goal gives the Penguins a 1-0 lead early against the Rangers.
Scoring your first NHL goal is one thing. But scoring it against an arch-rival and doing it in front of your parents? That's got to rank up there with the proudest moment of Guentzel's life, and his parents' as well.
This article originally appeared on