Pass-first Filppula a secret scoring weapon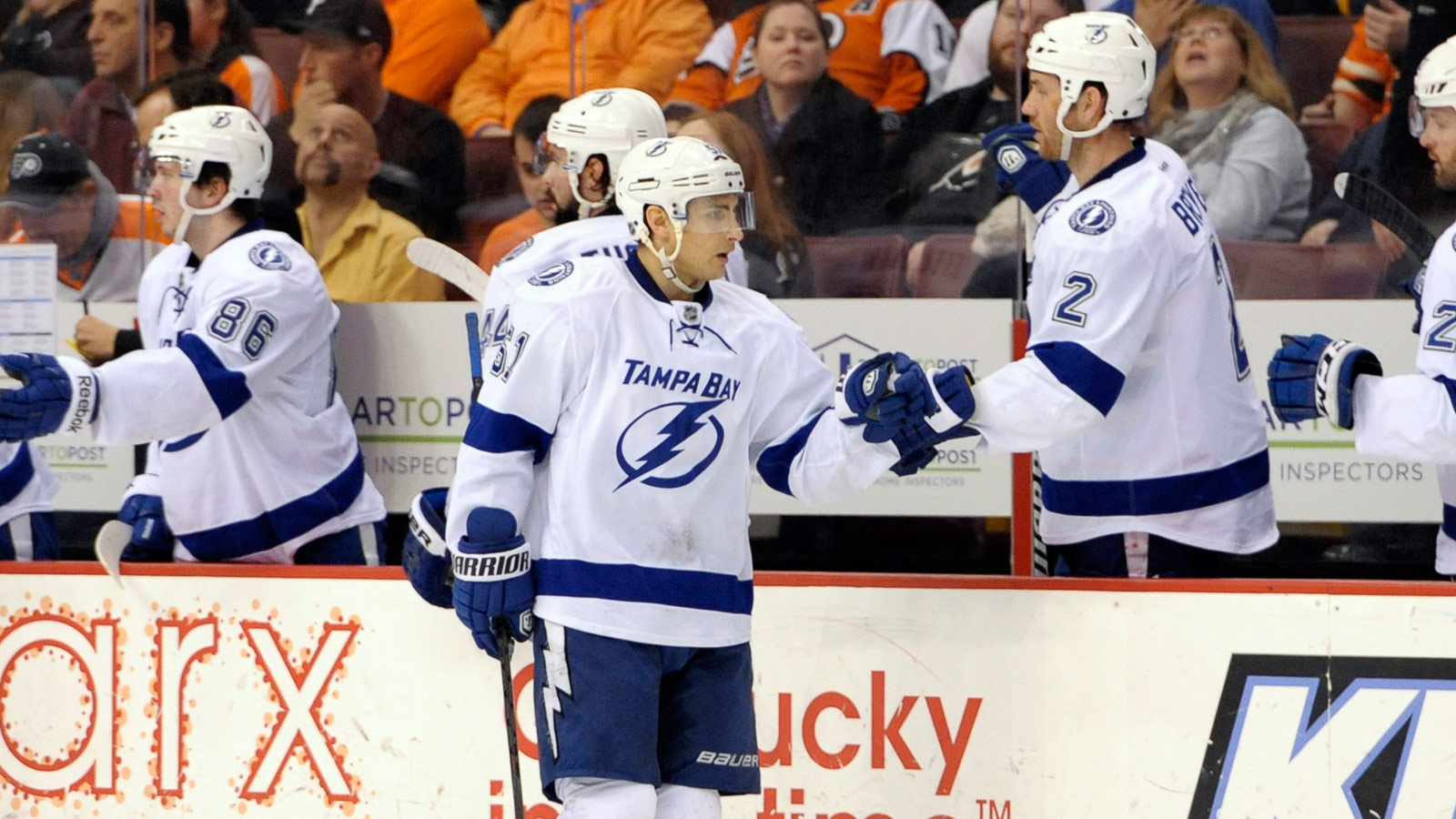 Tampa Bay boasts many feared scorers in its offensive arsenal, as teams are always on the lookout for the Triplets line or Steven Stamkos, but one of the Lightning's strongest scorers does not feature into the spotlight frequently.
Center Valterri Filppula ranks sixth on the team in scoring in the playoffs, and his point totals (three goals, seven assists) are impressive considering he takes much fewer shots than any other regular player.
Filppula has 22 shots on net in 18 playoff games this season. Tyler Johnson, Alex Killorn and Steven Stamkos boast between 48 and 50 shots each in the same number of games.
"I think Fil sneaks up on guys," Lightning coach Jon Cooper told the media Monday. "He's got 'em all figured out, [Montreal goalie Carey] Price and [Rangers goalie Henrik] Lundqvist. He's one of those guys that makes his teammates better. And it's nice when he lets them go, because he can put them in the net."
Because the Lightning are so deep offensively, they don't need to rely on Filppula, but having him as the secret weapon in their scoring arsenal is a nice boost.
(h/t The Tampa Tribune)
Photo credit: Eric Hartline-USA TODAY Sports