P.K. Subban dresses up as Prince for Halloween (Photo)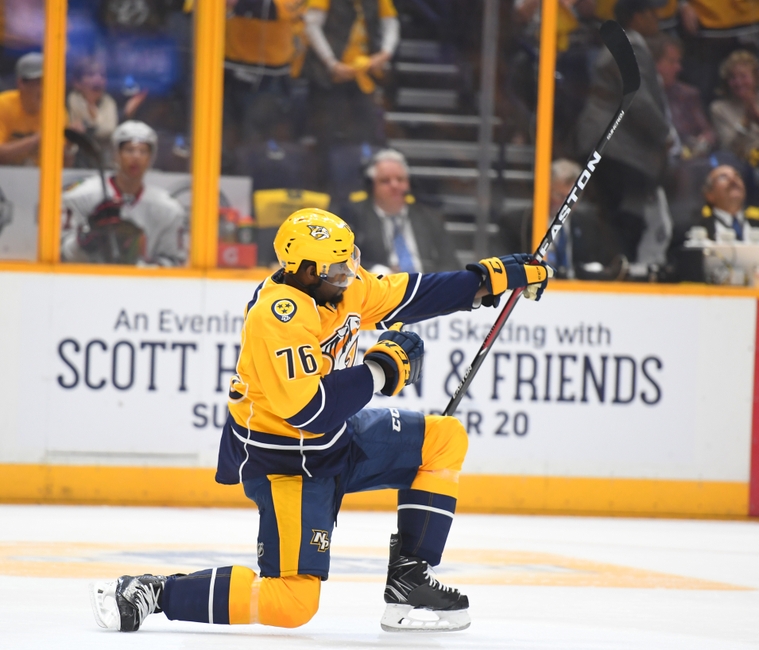 P.K. Subban proved he was one of the league's best personalities and a national treasure when he dressed up as Prince for Halloween.
P.K. Subban is beloved by fans all across the league. Montreal Canadiens fans who were sad to see him go still love the guy to death. And even though Boston Bruins and Toronto Maple Leafs fans don't like to admit it, they love him too. His magnetic personality makes him one of the easiest guys to root for.
He doesn't need to do much to change that, but seeing him donate millions of dollars to hospitals elevates his fan friendly status. And even though he doesn't play in Minnesota, Wild fans are sure to love him for this.
Every time Halloween comes around, people are always anxious to see who athletes dress up as. Subban happened to choose a fallen legend in Prince, and for the record, he nailed the look:
Favourite holiday of the year #purplerain pic.twitter.com/kiaiY9NGag

— P.K. Subban (@PKSubban1) October 30, 2016
He missed a golden opportunity to take a group photo and make the caption "Assemble your crew." Because while he was aiming for Purple Rain era, he looks more like Dave Chappelle's version of Prince. Although I'm sure he'll take that as a compliment.
Subban proved he would fit right in at Nashville when he scored in his first game. He capped it off with an awesome celebration while the crowd didn't stop cheering until the goal announcement was finished. And after this latest stunt, he'd better say "Game… blouses" the next time he rips one from the point and is mic'd up.
However, after a hot start, Subban and the Predators have cooled down. He's been held pointless in three games, and scoreless in four. The Predators are also 2-5-1 and last in the Central Division while the Canadiens sit at the top of the league while Shea Weber has 10 points in nine games. Funny how things work out sometimes.
Of course, Subban is allowed to have as much fun as he wants to on Halloween. But once he's finished, he'd better refocus and work on getting his team out of their current slump.
This article originally appeared on