Ottawa's Turris works to raise awareness for little-known cause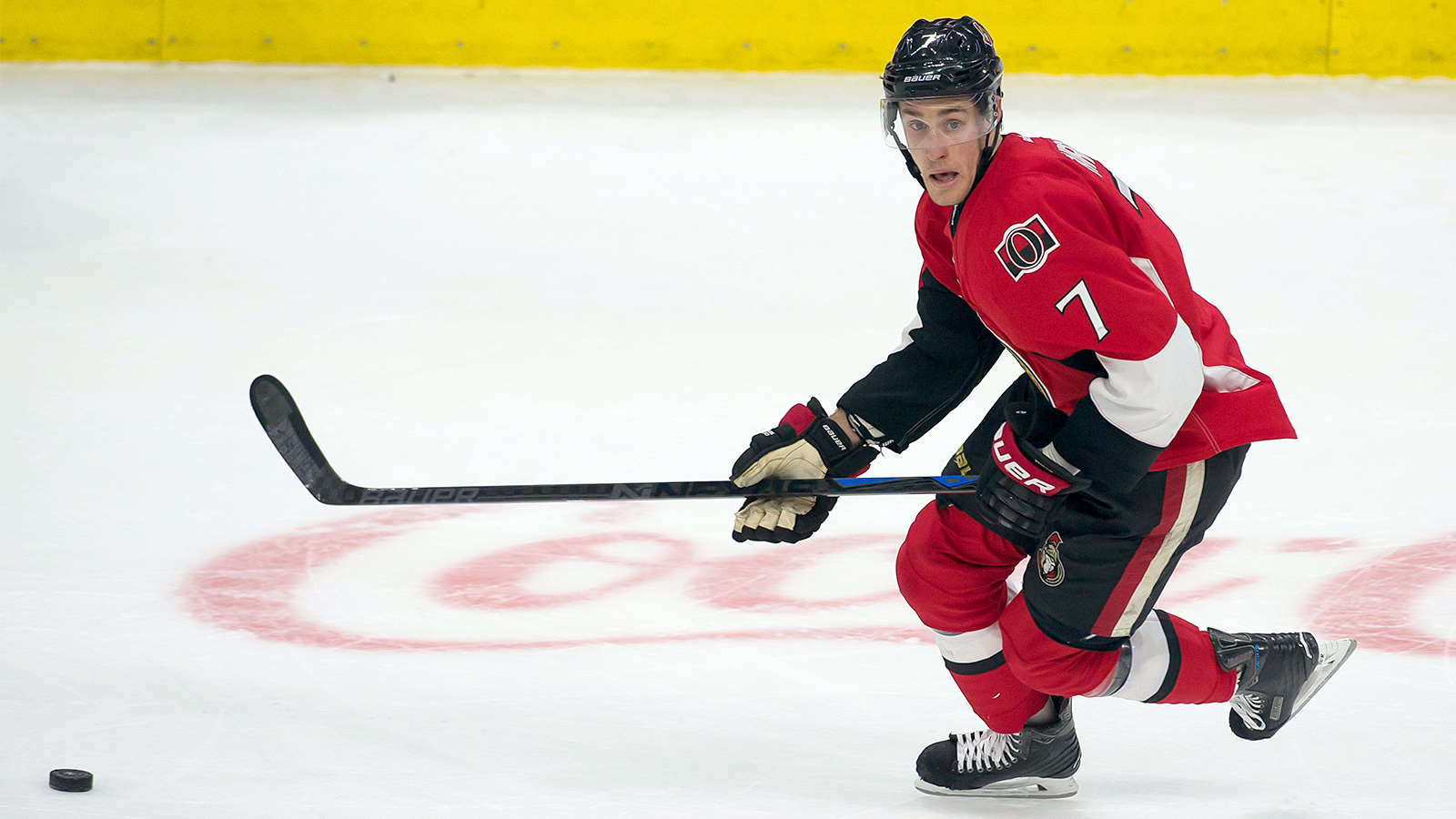 Most hockey players are involved in some sort of charitable effort, and Ottawa forward Kyle Turris is no different as he devoted his time Monday to raise awareness for a somewhat overlooked cause: Crohn's and colitis.
Both conditions are gastrointestinal diseases that can severely impact a sufferer's life. According to the Ottawa Citizen, Turris became aware of the conditions when he was a rookie in Phoenix living with former NHL goalie Darren Pang, whose sister, Sherry, lives with Crohn's. Sherry Pang was recently in the hospital for 49 days after surgery to remove part of her bowel did not go as planned.
Turris told the Ottawa Citizen that he was inspired to get involved with Crohn's and colitis awareness after attending a charity event as a rookie where he was touched by the story of a young man who was attempting to pursue a career in hockey while living with the disease.
"I didn't really have an understanding of how Crohn's and ulcerative colitis worked," Turris told the Ottawa Citizen. "If I didn't know about it, I was sure there were lots of other people who didn't know about it."
Pang and Turris were at the center of a charity golf tournament Monday to benefit Crohn's and Colitis Canada, and Turris was an honorary chair at the event. Attendees were able to bid on an autographed Senators jersey as well as a lunch with Turris at Ottawa restaurant Fratelli. According to the Ottawa Citizen, organizers said the event raised around $80,000 for the foundation.
Turris's charitable ways extended beyond Monday's event. The forward recently promoted an initiative to help disabled citizens find employment, and he will participate in a golf tournament in August to benefit the Senators foundation.
(h/t Ottawa Citizen)
Photo credit: Marc DesRosiers-USA TODAY Sports