Osgood, Shanahan enter Michigan Sports Hall of Fame 2016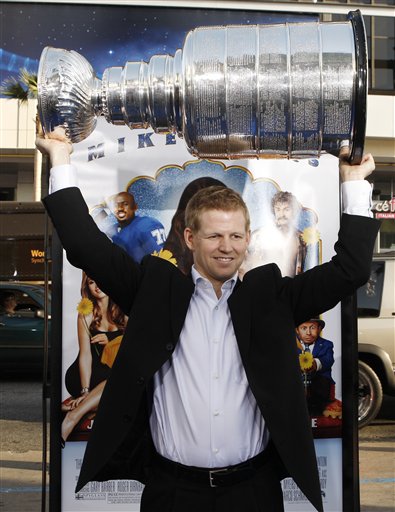 Brendan Shanahan and Chris Osgood were a huge part of the Detroit Red Wings championships. Now, they are being recognized for all of their accomplishments as the best to ever suit up for a professional sports team in the State of Michigan.
The 2016 Michigan Sports Hall of Fame inductions took place Friday night from downtown Detroit, and once again the nominees were the cream of the crop. The class of 2016 may be one of the best ever in the history of the MSHOF, especially if you are counting championships.
Osgood and Shanahan both played a key role in the Wings three Stanley Cup champions back in 1997, 1998 and 2002.
According to a Freep report, the 2016 class included former Detroit Pistons star Ben Wallace, former University of Detroit and Detroit Piston John Long, former Flint Powers High School basketball coach Kathy McGee, former Detroit Lion Robert "Bob" Mann, longtime baseball writer Tom Gage and Oakland University swimming coach Pete Hovland.
Also joining the 2016 class were New York Yankees legend Derek Jeter and former NHL All-Star and Hall of Famer Mike Modano. Both Jeter (Kalamazoo) and Modano (Livonia) were part of the 2015 class, however, they were unable to attend the ceremony last year so they made the trip last night.
If you think former players don't get a bit nervous to meet other superstars, guess again! Chris Osgood said he was very excited to meet Derek Jeter, the former Kalamazoo star at Thursday's pre-party.
"Ben Wallace is awesome," Osgood said. "My wife loves Ben Wallace. She is looking forward to meeting him. And to meeting Derek Jeter, but not as much as I am. Jeter — women like him, and so do guys. He's just a cool dude."
Many people believe Osgood is a pretty "cool dude" himself!
The Michigan Sports Hall of Fame first opened its doors back in 1955, and has grown bigger and better ever since.
More from Octopus Thrower
This article originally appeared on