Olympic Hockey: Possible Change in Scenery For 2018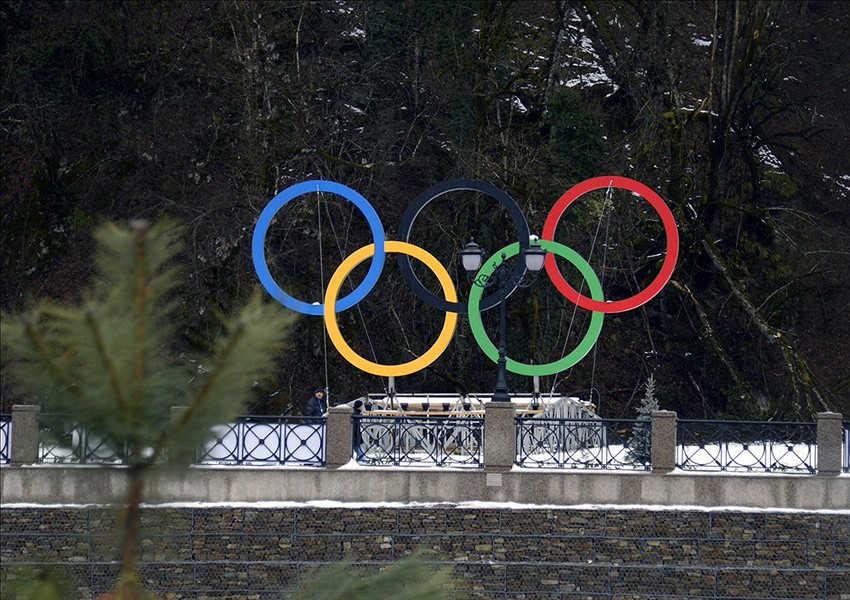 Olympic Hockey: NHL, NHLPA, and the IIHF have yet to reach an agreement considering NHLers playing in PyeongChang in 2018.
One of the biggest stories around the NHL is whether players will be participating in Olympic hockey in 2018. This is because the IIHF doesn't want to fund players, and NHL general managers don't want to either. So what should be done?
The sides have until January to come to an agreement.
Many fans are split down the middle. Several still want to see the NHL in 2018, but others don't. Truth be told, the last 6 Olympic hockey tournaments where the best players in the world have participated, hasn't been all that exciting. First of all, when you have national All-Star teams like Canada, USA, and Russia. Then you've got teams like Latvia, Slovakia, and Norway – it's easy to determine who should dominate.
So imagine if the Olympics were like they were before 1998. We'll explore two possible outcomes with that exact scenario. a) Canadian and American juniors against European pros. b) Canadian and American pros against European pros.
So here are depth charts for both scenarios. And players will be used from the:
– Canadian Hockey League (OHL, WHL, QMJHL)
– USHL
– NCAA
– German Elite League (DEL)
– Swedish Elite League (SHL)
– Finnish Elite League (Liiga)
– Swiss Elite League (NLA)
– Czech Elite League (Extraliga)
– Russian Elite League (KHL).
Team Canada (Overseas Pros Only)
*So these are the depth charts if overseas pros played only.
Forwards:
Wojtek Wolski – Derek Roy – Nick Petersen
Daniel Paille – Josh Holden – Brandon Kozun
Lucas Lessio – Mike Santorelli – Matt Halischuk
Jeff Tambellini – Zach Boychuk – Spencer Machacek
Matt D'Agostini
Defense:
Brendan Mikkelson – Keaton Ellerby
Andre Benoit – Cam Barker
Kyle Cumiskey – Stefan Elliott
Danny Syvret
Goalies:
Ben Scrivens
Drew MacIntyre
Justin Pogge
*If Tournament Started Today*
Team USA (Overseas Pros Only)
Forwards:
Jerry D'Amigo – Rob Schremp – Mark Arcobello
Ben Hanowski – Drew Shore – Dan Sexton
Bill Sweatt – Nathan Gerbe – Chad Kolarik
Casey Wellman – David Steckel – Ryan Lasch
Jim Slater
Defense:
Bobby Sanguinetti – Jonathan Blum
James Wisniewski – Matt Gilroy
Matt Donovan – Corey Potter
Mike Lundin
Goalies:
David Leggio
Brandon Maxwell
Jerry Kuhn
*If Tournament Started Today*
*On a bit of a side note, if the tournament literally were to start today, Wojtek Wolski would obviously be ineligible to participate due to his recent long-term injury suffered in the KHL.  He is hoping to return before the season concludes, but that remains to be seen.
Next, check out what teams would look like with Juniors only.
Team Canada (CHL Players Only)
*Here are depth charts for junior players only on their respective teams.
Forwards:
Bobby Montcalm – Adam Mascherin – Taylor Raddysh
Brayden Burke – Sam Steel – Kameron Kielly
Bobby MacIntyre – Mason Shaw – Cliff Pu
Francois Beauchemin – Tyler Boland – Jordan Kyrou
Matthew Highmore
Defense:
Cody Donaghey – Samuel Girard
Joshua Mahura – Chase Harrison
Connor Hobbs – Mathieu Henderson
Simon Bourque
Goalies:
Samuel Montembeault
Connor Ingram
Logan Flodell
*If Tournament Started Today*
Team USA (CHL, USHL & NCAA Players Only)
Forwards:
Max Jones – Ryan Moore – Alex DeBrincat
Jack Walker – Kailer Yamamoto – Mike Vecchione
Dennis Yan – Cameron Askew – Kelly Klima
Anders Bjork – Casey Mittelstadt – Keegan Iverson
Austin Albrecht
Defense:
Ryan Mantha – Keoni Texeira
Eric Israel – Connor Mackey
Neal Pionk – Jeff Taylor
Daniel Brickley
Goalies:
Joseph Woll
Parker Gahagen
Michael Bitzer
*If Tournament Started Today*
Finally, we show European team favorites with no NHL players.
Team Sweden (Overseas Pros Only)
Sweden and Russia look a lot different without NHL players.
Forwards:
Linus Omark – Tony Martensson – Andre Petersson
Linus Klasen – Johan Sundstrom – Dragen Umicevic
Oskar Lindblom – Alexander Bergstrom – Sebastian Wannstrom
Martin Thornberg – Joel Lundqvist – Ponthus Westerholm
Erik Thorell
Defense:
Jonas Junland – Oscar Fantenberg
Henrik Tommernes – Fredrik Eriksson
Nils Andersson – Sebastian Aho
Niclas Burstrom
Goalies:
Gustaf Wesslau
Johan Gustafsson
Joel Lassinantti
*If Tournament Started Today*
Team Russia (Overseas Pros Only)
Forwards:
Alex Ovechkin – Vadim Shipachyov – Sergei Shumakov
Sergei Mozyakin – Vladimir Tkachyov – Alexander Barabanov
Ilya Kovalchuk – Alexander Torchenyuk – Maxim Shalunov
Nikita Gusev – Fyodor Malykhin – Kirill Petrov
Alexei Kopeikin
Defense:
Vyacheslav Voynov – Bogdon Kiselevich
Igor Ozhiganov – Renat Mamashev
Anton Belov – Vasili Tokranov
Kirill Koltsov
Goalies:
Ilya Sorokin
Ilya Proskuryakov
Vasili Koshechkin
*If Tournament Started Today*
Re: Ovie's inclusion, we reference his quote, "It's a situation when you don't know what's going to happen," Alex Ovechkin said. "Obviously, I said I'm going to play."
So when you look at these teams Russia has a clear advantage. But the other teams are very solid as well. Also, the main issue will come down to goaltending. So what will these goalies do when facing scorers like Kovalchuk and Ovechkin? Will they step up or fall apart? That's the joy with this setup, no one knows because anything can happen, and as a result would make for some exciting hockey.
So however things work out it's sure to be fun to watch. Just look what Team USA did to the Russians (former Soviet Union) in 1980. While the American's were filled with College players and the Russians were full of pros that spent years together, the Americans managed to pull off one the great miracles on ice that we've ever seen. With the skill and size of the kids today. They will put up a fight, so perhaps it's time for a change in scenery for Olympic hockey.
This article originally appeared on