Oilers at Maple Leafs live stream: Watch online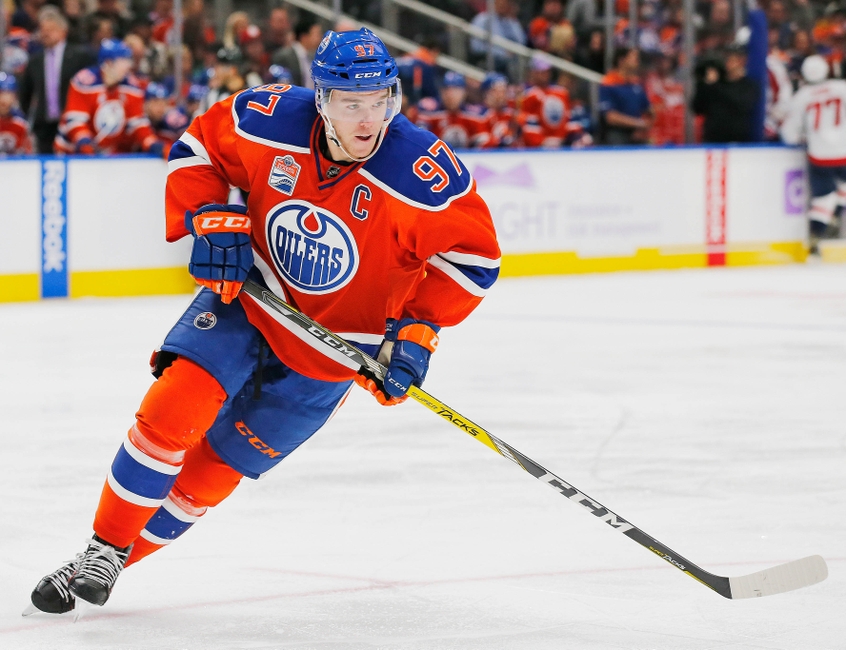 Connor McDavid and the Edmonton Oilers roll in to Toronto to take on Auston Matthews' Maple Leafs in what will be the first of many memorable showdowns.
It may just be one month into the season, but we already have one of the most anticipated games of the NHL season. Connor McDavid and Auston Matthews, the last two first overall picks, will square off in Toronto. Even though Halloween is over, this is a scary good matchup.
We already got a glimpse of these two at the World Cup of Hockey, but they were on the same team. That should be unfair, but they anchored Team North America in what was a short but very sweet run. They've carried that form over to the NHL where McDavid leads the league with 12 points in nine games. Matthews has cooled down since scoring four goals in his debut, but he still has over a point per game with six goals and four assists.
In a way, this game is the perfect storm. Thanks to McDavid, the Edmoton Oilers are absolutely rolling at 7-2. All of their questionable offseason moves seem to be vindicated now, but there's still a lot of time between now and April.
And while the Toronto Maple Leafs have caught the eyes of many, the skill level of their rookies hasn't translated into results. They're second last in the Eastern Conference with a 2-4-3 record, with most of their losses coming after carrying a lead into the third period. While their offense has been superb, their defense and goaltending have let them down on a number of occasions, and they will have to try stopping McDavid as he charges at them at Mach 5 speed.
Despite how amazing this game is going to be, it won't be on national TV. It'll only be shown in the local markets of both Toronto and Edmonton. Anyone who lives outside of that region will need NHL.TV to watch this game. Hopefully once it's done, NBC will pick up on the fact that Matthews is American and will rule the league for a while, and will start showing more of his games.
Date: Tuesday, November 1
Start time: 7:30 p.m. ET
Location: Toronto, Canada
Stadium: Air Canada Centre
TV Info: Check local listings
Live Stream: NHL.TV
Tickets at the Air Canada Centre are always expensive, but the fans should get what they pay for. Hopefully this game proves to be a great preview for what will be the Stanley Cup Final in 2018.
More from FanSided
This article originally appeared on