NHL World Cup Predictions: Tournament Projections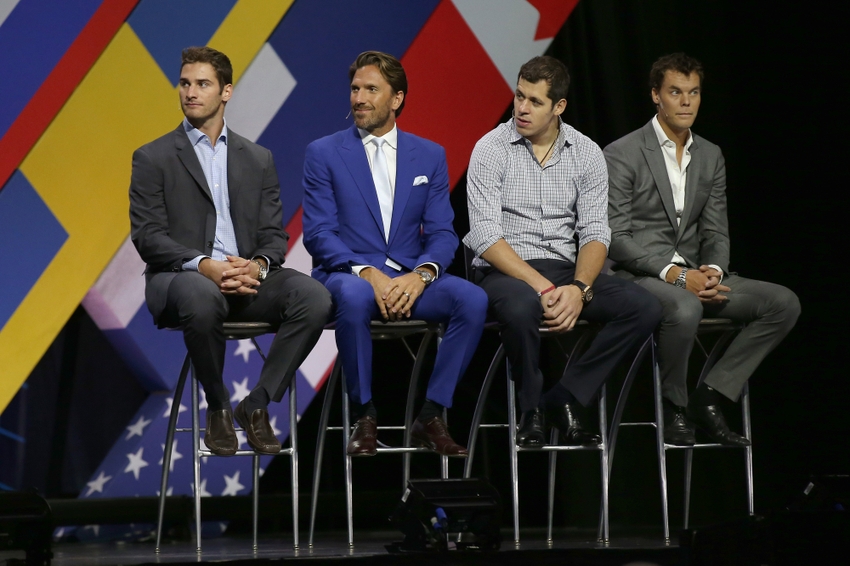 NHL World Cup Predictions: 5 Bold Tournament Projections (Winner, Surprises, Emerging Performers)
Next in line for our NHL World Cup predictions is a good ol' fashioned tradition around here at PuckProse. We precede every major league event by releasing our "5 Bold Predictions", and have had good results.
Prior to 2015-16, we were correct about Connor McDavid scoring at a point-per-game pace in his first NHL season, and Dallas emerging as Stanley Cup contenders. Other times, we fell just short in our predictions such as we did with our 40-40 stat-line for Vladimir Tarasenko (he finished six assists short with 40g 34a).
Turning our focus to the upcoming World Cup of Hockey in Toronto, we once again put on our genie hat to see if we can add to our list of correct predictions.
World Cup of Hockey officially begins on September 17th, but the pre-tournament schedule kicks off in just a couple of days (Sept.8). After a couple of long summer months, hockey is finally back folks! Strap yourselves in for another long, exciting season of NHL action.
NHL World Cup Predictions: 5 Bold Tournament Projections
Team North America wins Group B
Live Feed

world cup of hockey
The odds would suggest that Team NA has the lowest chance of coming out on top in Group B. We beg to differ. On paper, this team is equally as talented as Russia, Sweden, and Finland, if not better.
They're also a young, hungry squad that will be playing in front what could be the largest volume of fans. You'll see the split in the stands when Canada squares off against the United States, but those same people will come together for Team North America.
It also doesn't hurt that Team NA has three outstanding netminders. Matt Murray led the Penguins to a Stanley Cup Championship; John Gibson stole the starter role from Frederik Andersen; and Connor Hellebuyck looks poised to be a solid NHL netminder.
Czech Republic Fails to Record a Win
Czech's open the tournament by playing powerhouse Canada in what should be a decisive win for the red and white. Their best chance for a win comes in their second match-up against Team Europe. Lastly, they face the Americans in what promises to be a likely loss. 
Get the FanSided App
The Achilles heel of the Czech Republic promises to be their blue line.
This was already the case before the recent news that former Caps defenseman Tomas Kundratek would be replacing Radko Gudas. Don't be surprised if this team struggles to keep the puck out of the net.
Canada Wins 2016 WCOH
We wouldn't be surprised if fans are treated to a best-of-three series featuring a rematch from the 2010 Winter Olympics in Vancouver.
Canada and the United States would need to finish 1-2 in Group A for this to occur, but that shouldn't be a problem given their competition (Team Europe and Czech Republic).
Given the wealth of choices to choose from in constructing a roster, it's difficult to imagine anyone knocking off the Canadians. You could even argue that they own the top two goaltenders in the world.
Goaltending Dominates Tournament
When all is said and done, it could be goaltending that dominates headlines throughout the tournament. The question is, "which netminder is ready to step up and carry an entire team on their shoulders?".
Price/Holtby are obvious candidates; or, Quick/Bishop/Schneider for the Team USA; Murray/Gibson could emerge; maybe a pair of veterans in Henrik Lundqvist (Sweden) or Tuukka Rask (Finland)? Time will tell.
Point Leaders
Predicting the point leader for each team:
Canada – Sidney Crosby
USA – Joe Pavelski
Czech Republic – David Pastrnak
Europe – Marian Gaborik
North America – Connor McDavid
Russia – Vladimir Tarasenko
Sweden – Nicklas Backstrom
Finland – Patrik Laine
This article originally appeared on