NHL Waivers 2016: Devils Claim P.A. Parenteau and More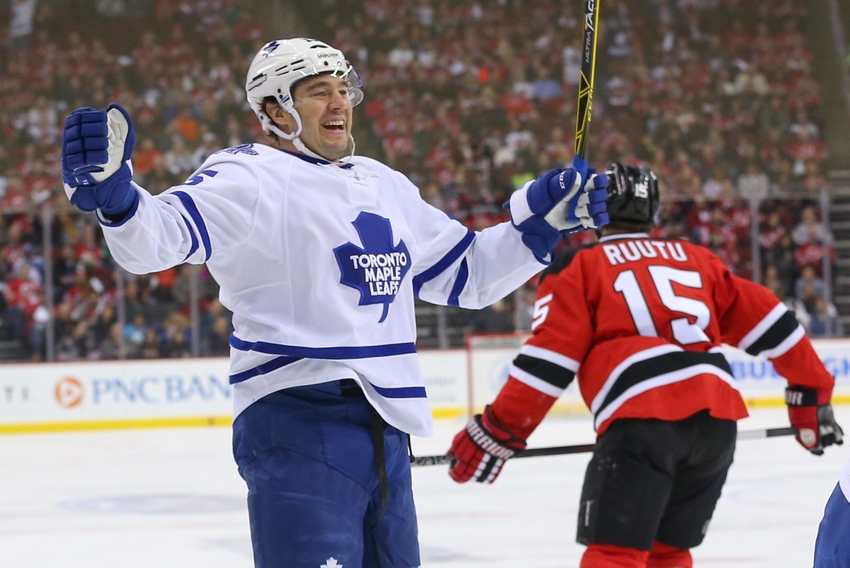 On Tuesday, NHL saw five waiver claims, including P.A. Parenteau to the New Jersey Devils.
Monday was the last day for teams to place any players on waivers, given the deadline for opening night rosters is Tuesday at 5 p.m. With some surprising names put on the wire, many teams took advantage and made interesting claims.
Mike Condon, Klas Dahlback, Seth Griffith, P.A. Parenteau and Teemu Pulkkinen were all claimed off waivers.
The New Jersey Devils claimed Parenteau Tuesday, adding even more scoring depth to their lineup. The right-winger had 41 points (20 G, 21 A) in 77 games with Toronto last season, and had a cap hit of around $1.25 million. For New Jersey, he has top-six potential and could possibly make it onto the first line alongside Taylor Hall and Adam Henrique.
Edmonton Oilers to Sign RW Kris Versteeg: Report
Pittsburgh claimed Condon off waivers from Montreal, as they were in need of another reliable goaltender. Marc-Andre Fleury will start in net while Matt Murray recovers from a hand injury. In the meantime, Condon will slot in as the #2 goalie and has certainly proved himself as a stable option.
Condon was an understudy for an injured Carey Price in Montreal last season. In 51 starts, the 26-year-old went 21-25-6, posting a 2.71 GAA and .903 save percentage. He knows how to step up in critical situations, and will suit the Penguins well, given their circumstances.
The Wild claimed Pulkinnen from the Red Wings after a disappointing 12-point campaign in 2015-16. Pulkinnen does possess strong stick-handling ability and a wicked shot and plays a strong two-way game. He can likely provide more depth on the bottom-six for Minnesota and is overall a decent pick-up.
Toronto claimed Griffith from Boston in order to increase their offensive depth through the organization. In 57 games for Providence last season, the 23-year-old scored 77 points and led all AHLers in points per game. He has great offensive ability and upside, and will likely be an asset with the Marlies.
Carolina took Dahlbeck off waivers, looking to increase their defensive depth. The 6-foot-3, 207-pound Swedish blueliner possesses great size and physicality. He had 178 hits in 71 games last season and was a minus-5. While he does need to work on maintaining possession and taking better care of the puck, he has plenty of potential and is a strong bottom-pairing defender.
More from FanSided
This article originally appeared on