NHL Trade: Senators acquire Mike Condon from Penguins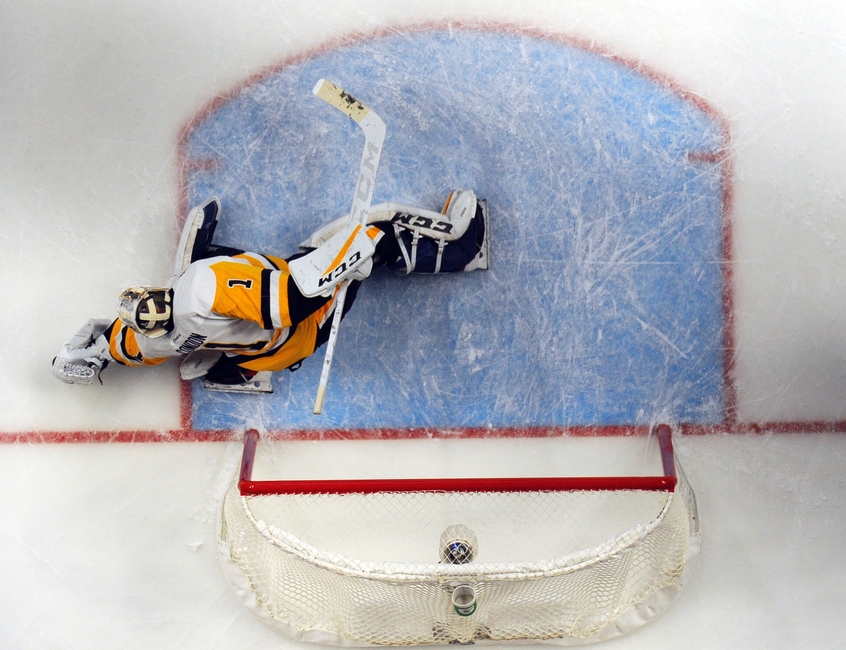 The Ottawa Senators have acquired Mike Condon from the Pittsburgh Penguins in exchange for a 2017 fifth round pick.
Due to Craig Anderson's wife battling cancer, the Ottawa Senators will be carrying three goaltenders for a bit. This will allow Anderson to take care of his wife while also keeping the team competitive. For it to work, Ottawa needed another NHL-caliber goalie. They have acquired goaltender Mike Condon from the Pittsburgh Penguins in exchange for a 2017 5th round pick.
Condon, 26, made his National Hockey League debut on Oct. 11, 2015, in Ottawa, and made 20 saves in helping the Montreal Canadiens to a 3-1 win over the Senators at Canadian Tire Centre. In 55 games with Montreal last season, including 51 starts, he earned a record of 21-25-6 with a .903 save percentage and a 2.71 goals-against average.
Matt O'Conner, the previous third goalie for Ottawa, has been sent down to the AHL to make room for Condon. Condon will most likely split starts with Anderson and backup goaltender Andrew Hammond. This is the third team he has been on this season. The Penguins claimed Condon off waivers after the Montreal Canadiens decided to go with Al Montoya as their backup goaltender.
With the return of Matt Murray, the Penguins no longer required Condon's services. They're putting quite a bit of faith in the health of Murray by trading him. Condon has a career save percentage of .904 in 56 games and he appeared in one game with the Penguins, making a relief appearance against the Nashville Predators.
This works out well for both sides. The Senators might not have gotten Condon on waivers with multiple NHL teams look to add some goaltending due to injuries. Meanwhile, the Penguins get something for someone they didn't need. Ottawa gets a better third goaltender and Pittsburgh gets an extra draft pick.
More from FanSided
This article originally appeared on