NHL Trade Rumors: Evander Kane to Islanders?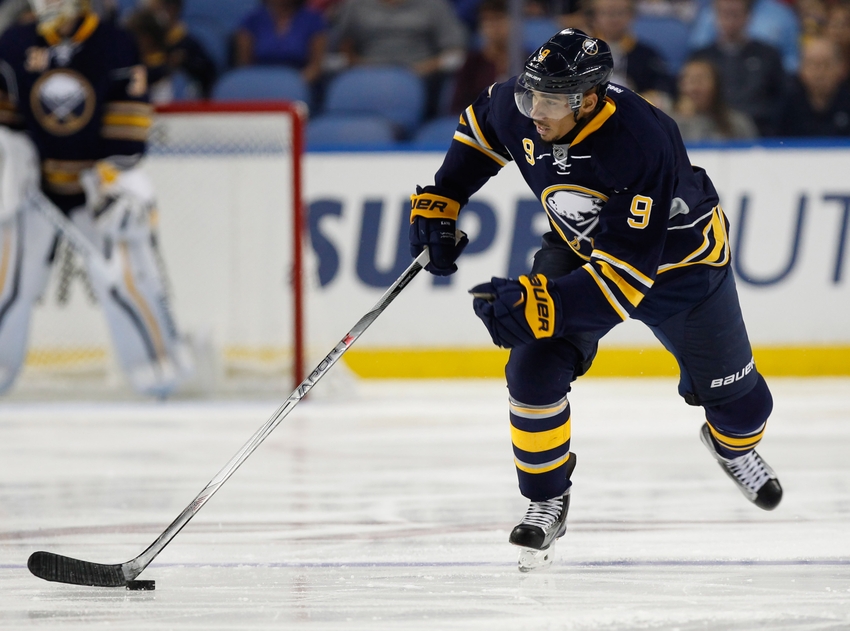 Could the New York Islanders be nearing a move for Evander Kane? 
It's no secret the Islanders have been looking to upgrade their offense. Currently they sit in last place in the Eastern Conference with a 6-8-4 record. However, they aren't ready to give up on their season yet.
General manager Garth Snow is looking to add a forward. According to Bob McKenzie, Evander Kane is one option the Islanders have expressed interest in.
"The Islanders came in and starting kicking tires on Evander Kane, but nothing came of that," McKenzie said, via TSN.com. "Nothing is imminent at this moment, but the Buffalo Sabres will consider it for the right defenseman."
If New York wants to trade for a forward without giving up one of their top prospects, Kane is a viable option. As much as he has struggled this season (two assists in eight games), the Sabres forward can be a solid scoring option. Kane was a 20-goal scorer last season for Buffalo and had 35 points as well.
However, he has some undeniable concerns. First of all, Kane isn't producing this season. Granted, this could be due to rib injuries, but it's not a good sign. More importantly, Kane has significant off-the-ice issues. Controversy has followed him throughout his NHL career. Though he has yet to be arrested or charged with anything in Buffalo, Kane has no fewer than two off the ice incidents in the past 12 months.
He has a significant cap hit as well, at $5.25 million. Since Kane is under contract through the end of the 2017-18 NHL season, the Islanders would likely have to trade a defenseman to get him. Thomas Hickey might make sense, but there are options out there other than Kane with far less risk.
This article originally appeared on