NHL Trade Rumors: 5 teams that should trade for Jacob Trouba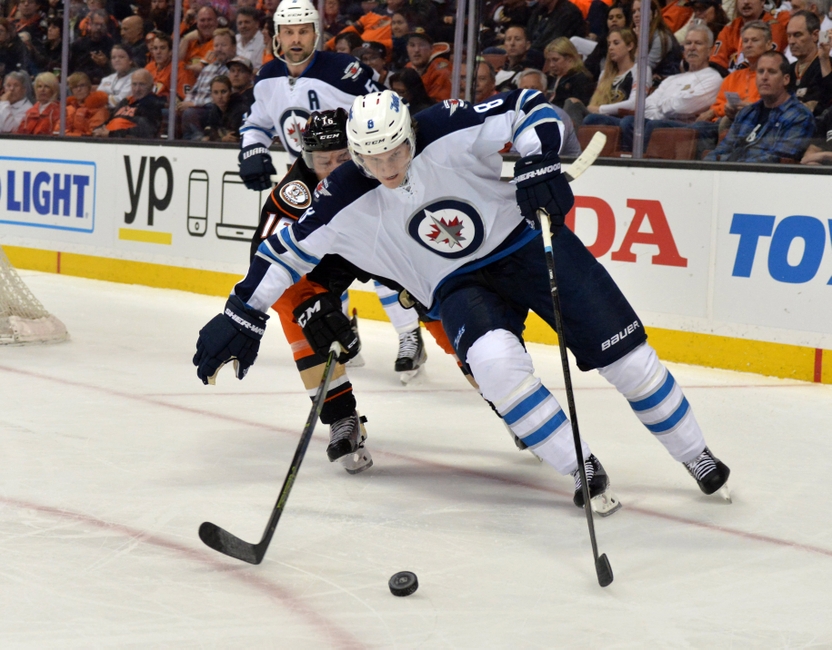 Here are five teams that should trade for Winnipeg Jets defenseman Jacob Trouba.
According to Elliotte Friedman, Jacob Trouba wants a trade from the Winnipeg Jets. The reason he wants a trade is because he prefers to play on the right side. However, the Jets already have Dustin Byfuglien and Tyler Myers, so Trouba is clearly not going to play on the right side anytime soon in Winnipeg.
Trouba has yet to sign a contract as a restricted free agent. According to his agent, Trouba will not report to training camp. Granted, considering his agent has a history of demanding trades, Trouba could simply be bluffing.
Moreover, the Tampa Bay Lightning and Jonathan Drouin were able to work things out after Drouin's trade request. So this isn't necessarily the end of Trouba with the Jets. But if the Jets are serious about trading him, here are five teams that make the most sense.
5. Toronto Maple Leafs
The Toronto Maple Leafs are ready to make the next step in their rebuild. One of their positional needs is a right-handed defenseman. Trouba is a perfect option for them to pursue. Of course, that depends on what the Leafs are looking for in a return.
If the Jets want a left-handed defenseman in return, the Leafs could offer Jake Gardiner. While Gardiner is a quality defenseman, Trouba is younger and has a higher upside. Moreover, Trouba's also arguably better than Gardiner.
Should the Jets want a forward, the Leafs have a surplus of options available to offer. James van Riemsdyk would make a ton of sense for the Jets. They have three very good centers, but outside of Blake Wheeler and Nikolaj Ehlers, lack quality wings.
Any trade with the Leafs would likely require Toronto to move a defenseman since their blue line is crowded. But Trouba makes a lot of sense for the Leafs.
4. New York Islanders
The New York Islanders desperately need to add a quality right-handed shot to their roster. Johnny Boychuk is starting to show his age and Travis Hamonic isn't a great puck mover. Jacob Trouba fits the description pretty well. It could be a bit complicated, but the Islanders are in a good position to make a move for him.
General Fanager lists the Islanders as having $2.396 million of cap space before putting Mikhail Grabovski on the LTIR. They have three right handed defenseman, so they'd have to be confident one of them could switch to the left side. But that's not a hard transition to make.
The Islanders could offer the Jets Thomas Hickey, a relatively cheap left-handed defenseman who put up similar numbers to Trouba last season. Calvin de Haan would also make sense. New York would also have to likely include a forward prospect. Luckily, the Islanders have a number of them. Josh Ho Sang could make sense for the Jets.
Trouba would cost a lot, but it's a price the Islanders ought to be willing to pay. They don't have very long to win a Stanley Cup while John Tavares is still an Islander. He is on record saying he wants to stay, but trading for Trouba would show Tavares the Islanders are serious about winning.
3. New Jersey Devils
The New Jersey Devils have already made one major trade this offseason by trading for Taylor Hall. While the trade makes them a better team, they had to give up Adam Larsson to get Hall. Larsson is a very good defenseman and the Devils don't have an immediate replacement for him. Without Larsson, the Devils probably have the weakest blue line in the NHL. Trading for Jacob Trouba could fill the huge hole left by Larsson.
A major issue is the Devils don't have many elite prospects. They would have to give up at least one in order to trade for Trouba. Pavel Zacha is their lone truly elite prospect and it's hard to imagine the Jets parting with Trouba without at least one elite prospect. John Quenneville would likely have to be involved as well.
Sure, it would suck for the Devils to lose Zacha and Quenneville. But their blue line took a significant hit by losing Larsson. Trouba would fill the vacancy for the next six to eight years, depending on how long he signs for. This would go against everything people know about the Devils, but perhaps it's time for the Devils to start changing how they do things. And hey, the last time the Devils got an extremely good young defenseman (Scott Stevens), it worked out pretty darn well.
2. Boston Bruins
Perhaps no team needs to upgrade their blue line more than the Boston Bruins. Their defense is aging and it desperately needs some young talent. With Jakub Zboril and Brandon Carlo at least two to three years away, the Bruins need to make a move now. Jacob Trouba's trade request could be the Bruins' opportunity to add to their blue line.
The Bruins have the prospects necessary to make the move. They could offer top goaltending prospect Malcolm Subban and right wing Zachary Senshyn or Jake DeBrusk. The Bruins would likely have to include more, but it's worth it to get a defenseman like Trouba.
Boston has very little depth as far as right-handed defensemen. Adam McQuaid, Colin Miller, and Kevan Miller are their lone right-handed options. Neither of them are prepared to handle a top pairing role. Trouba is definitely ready to handle a top pairing role. He has already done it for the Jets despite playing on the left side.
However, the Bruins are in bad shape if the Jets want a left-handed defenseman. They obviously would have no interest in Zdeno Chara. Torey Krug is untouchable for the Bruins. John-Michael Liles makes no sense for the Jets. But if the Jets don't want a left-handed defenseman for Trouba, no team would be willing to give up more for him than the Bruins.
Although…
1. Arizona Coyotes
Yes, there is a team that needs a right-handed defenseman more than the Bruins – the Arizona Coyotes. They already have left-handed shots Oliver Ekman-Larsson and Alex Goligoski. However, they've been searching for a righty to pair with Larsson on their first pairing for quite some time. Jacob Trouba could be the answer for the Coyotes.
Currently, the Coyotes have Connor Murphy and Michael Stone penciled in as their top two right-handed options. While both Murphy and Stone are quality defensemen, they aren't top pairing caliber. Trouba is a true first pairing defenseman. Arizona definitely has the cap space necessary to sign him long-term.
Not only that, the Coyotes also have the pieces necessary to make a significant move. Arizona has a deep prospect pool with a number of options which could tempt the Jets. They can definitely afford to trade one or two of their top forward prospects and possibly even a first round pick to get Trouba. If Winnipeg is looking for a left-handed defenseman, the Coyotes might be in a bit of a bind. All they have to give the Jets are Klas Dahlbeck and Kevin Connauton since they obviously aren't trading Ekman-Larsson or Goligoski.
This article originally appeared on