NHL Trade Deadline: Best Deals for Central Division Teams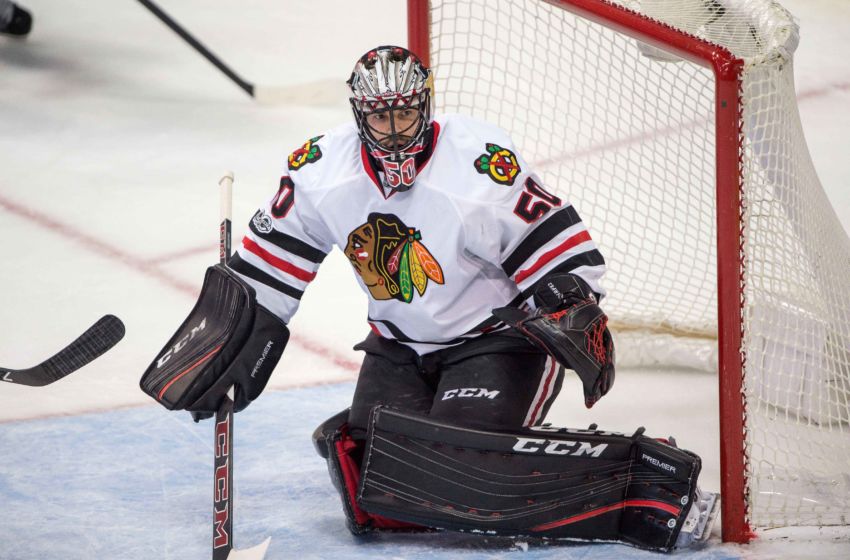 NHL Trade Deadline: With the March 1st Deadline Just 12 Days Away, We Turn Our Focus to the Central Division. We'll Take a Look at All 7 Teams With Some Hypothetical Deals for Each One.
With the March 1st NHL Trade Deadline less than two weeks away, we continue with our divisional previews. In today's edition, we take a look at the Central Division, offering a quick glance at all seven teams, including a hypothetical deal for each club.
Minnesota leads the way with 82 points in 57 games. Chicago sits 2nd with 75 points in 57 games. St. Louis is holding onto that third spot with 67 points in 58 games. Sitting 4th (in a Wild-Card spot) is Nashville with 62 points in 56 games. Behind them is the Winnipeg Jets, who have 57 points in 60 games. In sixth sits the Dallas Stars with 54 points in 59 games. Then, we've got the Avalanche who sit alone in the NHL's basement with 32 points in 55 games.
Central Division At a Glance
The Central division is in trouble. The last few years since realignment, the Central has had two wild card teams. As of right now, the Central is in jeopardy of having none. The number of wild cards typically shows the strength of that division. With 5 teams making it out of 7, the Central was the strongest.
The Central has a lot of talent still, and the teams headed towards the playoffs could be some of the best. The sellers in the division have a ton of talent they could move, and there could be massive changes in the division as we approach the deadline. Hey, they could be the Atlantic.
Minnesota Wild
Honestly, the Wild should have been seen coming. Last year, they weren't a bad team. They had some blunders, but they were able to make the playoffs, and Devan Dubnyk took another step towards his current form.
The addition of Bruce Boudreau just made the Wild even better, and it turns out Eric Staal had juice left. That combination of additions has made them one of the biggest regular season threats, but we'll see if that can translate to the playoffs. What would help with that? Hmm. Let me think.
Wild Give Up: Matt Dumba, D; Darcy Kuemper, G
Wild Get: Patrick Sharp, LW; Dallas 1st
The Wild will lose either Matt Dumba or Jonas Brodin to the expansion draft. Why allow that possibility to come to fruition when the Wild can improve their team?
At the same time, Dallas desperately needs talent on defense, and Matt Dumba would provide that. Plus, it allows the Stars to expose older defensemen, and to continue getting younger at their weakest position. Matt Dumba is an actually tangible asset – the Stars don't know what would happen with their first. Plus, Dumba is a restricted free agent at the end of his current, very reasonable contract.
The Wild get added offensive talent with Patrick Sharp, who can come in and play with Staal on the first line. Sharp also provides an asset Minnesota desperately needs – offensive explosiveness. Plus, that first looks nice.
Chicago Blackhawks
The Blackhawks this year are reliant on a lot of rookies. Somewhat surprisingly, it's worked out well for the Blackhawks, as it turns out Stan Bowman can draft really well. With rookies like Ryan Hartman, Vincent Hinostroza, and Nick Schmaltz, the Blackhawks continue to be one of the most prominent threats in the West.
But everyone can always get better. The Blackhawks current leading goal-scorer is 38-year-old Marian Hossa. The second line of Patrick Kane, Artem Anisimov, and Artemi Panarin had a very bad January. The Blackhawks still lack a true first line left wing. They've gotta improve to win the Central in the playoffs.
Blackhawks Give Up: 2nd Round Pick
Blackhawks Get: Thomas Vanek, LW
The Blackhawks have a lot of cap space available – at the same time, a lot of that will have to go towards eating bonuses so next year isn't harshly affected. Those with bonuses include Panarin, Michal Rozsival, and Hartman.
But the Blackhawks traditionally make a move or two at the deadline, and this year could be no different. If Bowman is as wise as I think he is, he'll understand what he needs is a cheap asset without giving too much up. Vanek could be just that. He has 36 points on the season, just what the Blackhawks need. He's also a Cup-less veteran, which is the favored Blackhawks deadline move.
At the same time, the Red Wings must face the reality that the last year at the Joe will be playoff-less, and that it's time to rebuild. Trading one year deal Vanek is a start.
St. Louis Blues
The Blues fired their head coach, and got better. That seems to be a common theme this year. Mike Yeo has done a good job leading this team, and the Blues have improved their positioning since Yeo was promoted, now third in the Central.
They still need a few pieces though, if they want to beat both the Blackhawks and presumably the Wild.
Blues Give Up: Joel Edmundson, D; 2nd Round Pick
Blues Get: Martin Hanzal, C
The Blues needed a first line center before Paul Stastny got hurt. They especially need one now that he's hurt. Martin Hanzal provides just that, and is a big center with a capable shot and makes players around him better. That means that if he were put with Vladimir Tarasenko, Tarasenko could be even more unleashed.
The Coyotes need young defensemen and draft picks. They get both with Edmundson, who the Blues couldn't protect in the expansion draft, and a 2nd. It's a great deal for Hanzal, and the Coyotes have to rebuild without their number one center going forward. Or, Hanzal could pull an Antoine Vermette and come right back to the Coyotes.
Nashville Predators
The Predators are back in the playoff conversation after a rough start to the season. Turns out, you can't just trade away your captain and not expect deleterious events. But, the Predators behind Roman Josi and all-star Captain PK Subban have picked up their game. They've effectively rejoined the race in the Central.
The thing about the Predators is that they have just a ton of deadline cap space. They come in just under 19 million. And the Predators already have made a deadline move – Vernon Fiddler has joined the team. But is that enough? Come on.
Predators Give Up: Ryan Ellis, D
Predators Get: Daniel Sprong, RW; Penguins 1st; Trevor Daley, D
The Predators need to trade one of their top 4 defensemen before the expansion draft, because they will be taken. Ryan Ellis seems to be the odd man out, as Mattias Ekholm has a longer contract and is a better defensive defenseman.
The Penguins desperately need better defense. It's the one ingredient missing from their could-be dynasty. Kris Letang is great, and Olli Maatta is better than he's currently playing. But that's where the defense ends. If the Penguins could get their hands on a player like Ellis, it would be worth a lot.
And that's why the Predators get a top prospect, a first round pick, and a current defenseman to replace Ellis.
Winnipeg Jets
The Jets are set offensively. They're pretty good defensively. And they lack goaltending entirely. I mean, that makes my job pretty darn simple.
The Jets desperately need a goaltender not just now, but for the future. A move for a goaltender has to come with a contract, otherwise, the Jets will have wasted the trade return. They're the youngest team in the Central, and thus have the longest expiration date. I don't think they should be a seller, because even though they're currently out of the playoffs, next year could be very different.
Jets Give Up: Josh Morrissey, D; Marko Dano, LW; 2018 1st
Jets Get: Ben Bishop, G; Alex Killorn, LW
The Lightning get rid of two pieces they could lose in the expansion draft for a big return. The Jets get leadership and skill in Killorn and a goaltender in Bishop. It's their job to re-sign the guy.
Tampa should do this deal because they get younger, cheaper, and a first round pick, albeit one that will be a pretty high first round pick – the Jets are making the playoffs next year with this deal.
Winnipeg should do this deal because Killorn is a talented wing on a long-term contract. Ben Bishop is a talented goaltender who should re-sign with Winnipeg. They can part with next year's first round because they should make the playoffs, and the prospects might not pan out, while Killorn is a known quantity.
Dallas Stars
The Stars at night are big and bright, deep in the heart of Texas. The Stars are dimming, and not playing good hockey, deep in the heart of Dallas.
For the most part, that can be blamed on their goaltending, which remained unaddressed over the offseason. After all, figured GMOY-nominee Jim Nill, why mess with something that got the Stars to the playoffs?
Because the goaltending didn't get the Stars to the playoffs. Their offense did, by outscoring opponents 5-4 and by other absurd high scores. This year, they weren't able to do that again, and have fallen out of the Central race. The Stars also had a defense with more chemistry than they do this year.
So which gets addressed first?
Dallas Gives Up: Antti Niemi, G; 2018 1st Round Pick; Patrik Nemeth, D
Dallas Gets: Marc-Andre Fleury, G
AND
Dallas Gives Up: Johnny Oduya, D
Dallas Gets: Montreal 2nd Round Pick
Oh my god, an "and". The Stars should be making multiple deals this year. Selling Johnny Oduya high to a team that needs him makes sense. Giving up a lot for Marc-Andre also makes sense, Fleury is capable of winning a Cup, and the Stars desperately need goaltending. The Penguins' need for defense gets them Nemeth. They replace Fluery with Niemi, and they get a first round pick.
Colorado Avalanche
Oof. What the Avalanche don't need could be counted on my fist – they need everything. Ranking last in the Central, the team is in need of a true, proper rebuild. It starts with selling off pieces left and right at the deadline. They need prospects and picks in return, and a few firsts would do them mightily.
Colorado Gives Up: Matt Duchene, C
Colorado Gets: Montreal 1st Round; David Desharnais, C; Mikhail Sergachev, D
Montreal is in win now mode. They're already playoff-bound, and in a shallow draft year, there might not be much of value in their higher draft pick. Sending their best defensive draft pick and their first in exchange for the last piece of the puzzle is definitely worth it.
The Avalanche meanwhile start their rebuild right away with the first and Sergachev, who both have the potential to turn into something. The Avalanche accept the expiring contract of Desharnais because the deal doesn't work without it.
AND/OR
Colorado Gives Up: Gabriel Landeskog, LW; 3rd Round Pick
Colorado Gets: Nick Leddy, D; Islanders 1st
With a deep blue line, Nick Leddy has become expendable in New York. What's not expendable is good offensive talent, which the Islanders are in need of. They can get that with Landeskog, who will also help to provide leadership to a younger team. The Islanders are close to getting back into the playoff race, and Landeskog could help to provide a boost.
This article originally appeared on