Report: Family donates former NHLer Todd Ewen's brain to concussion study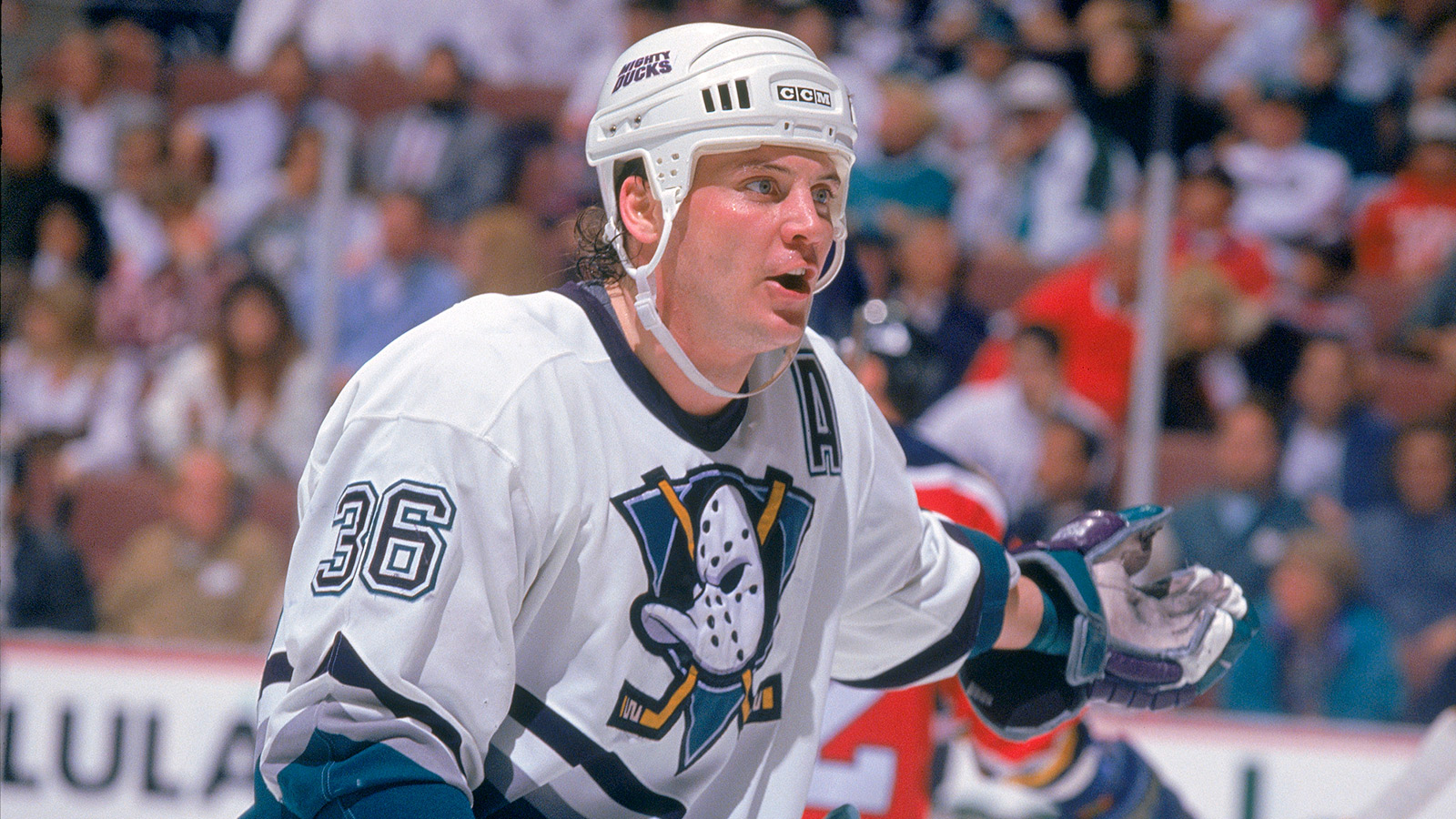 The family of former NHL enforcer Todd Ewen has decided to donate his brain to a concussion research facility, The Hockey News reported Sunday.
Ewen played for the St. Louis Blues, Montreal Canadiens, Anaheim Ducks and San Jose Sharks before retiring from the NHL in 1997. He passed away on Sept. 19 of a self-inflicted gunshot wound to the head. Ewen was 49 years old.
According to THN, Ewen's family decided to donate his brain to the Canadian Sports Concussion Research Project, one of many institutions in North America looking into the presence of brain degeneration or chronic traumatic encephalopathy (CTE) in the brains of former ahtletes. The center also examined the brain of Steve Montador, another former NHLer who passed away at age 35 earlier in 2015. Researchers found that Montador suffered from CTE before his death.
The decision from Ewen's family to donate his brain is a promising sign that researchers will be able to study his brain despite Ewen's death from a gunshot wound to the head. Other former athletes who have committed suicide have done so in a way which would leave their brains intact with the hope that researchers would be able to study their brains. For example, former NFLer Dave Duerson died of a self-inflicted gunshot wound to the chest after texting his family saying he wanted his brain to be studied by Boston University's Center for the Study of Traumatic Encephalopathy. Duerson did, as he suspected, suffer from CTE.
Ewen's death comes amidst demands from the NHL to obtain documents from concussion researchers related to their studies and conversations with NHL officials, players, agents and players' families. The NHL is currently facing a class-action lawsuit from players arguing the league did not do enough to inform players about the long-term effects of concussions. Players from the NFL launched a similar lawsuit against their league. A recent release from BU's research team revealed the institute found CTE in the brains of 87 out of 91 NFL players involved in a study.
NHL commissioner Gary Bettman denied a link between concussions and CTE during an interview in the spring, a statement which angered many in the science community.
"[Bettman's] position is challengeable and it is gradually shrinking in validity," said Dr. Charles Tator, a concussion and brain injury expert at the center which will study Ewen's brain, to The Hockey News. "Pretty well every month, there's another notch in the research mounting up making the connection. I think he'll change his mind eventually. I don't know whether it will be tomorrow or in a year from now, but he will change his mind because the evidence is mounting."
(h/t The Hockey News)
MORE NEWS:
Want stories delivered to you? Sign up for our NHL newsletters.