NHL Season Preview 2016-17: Buffalo Sabres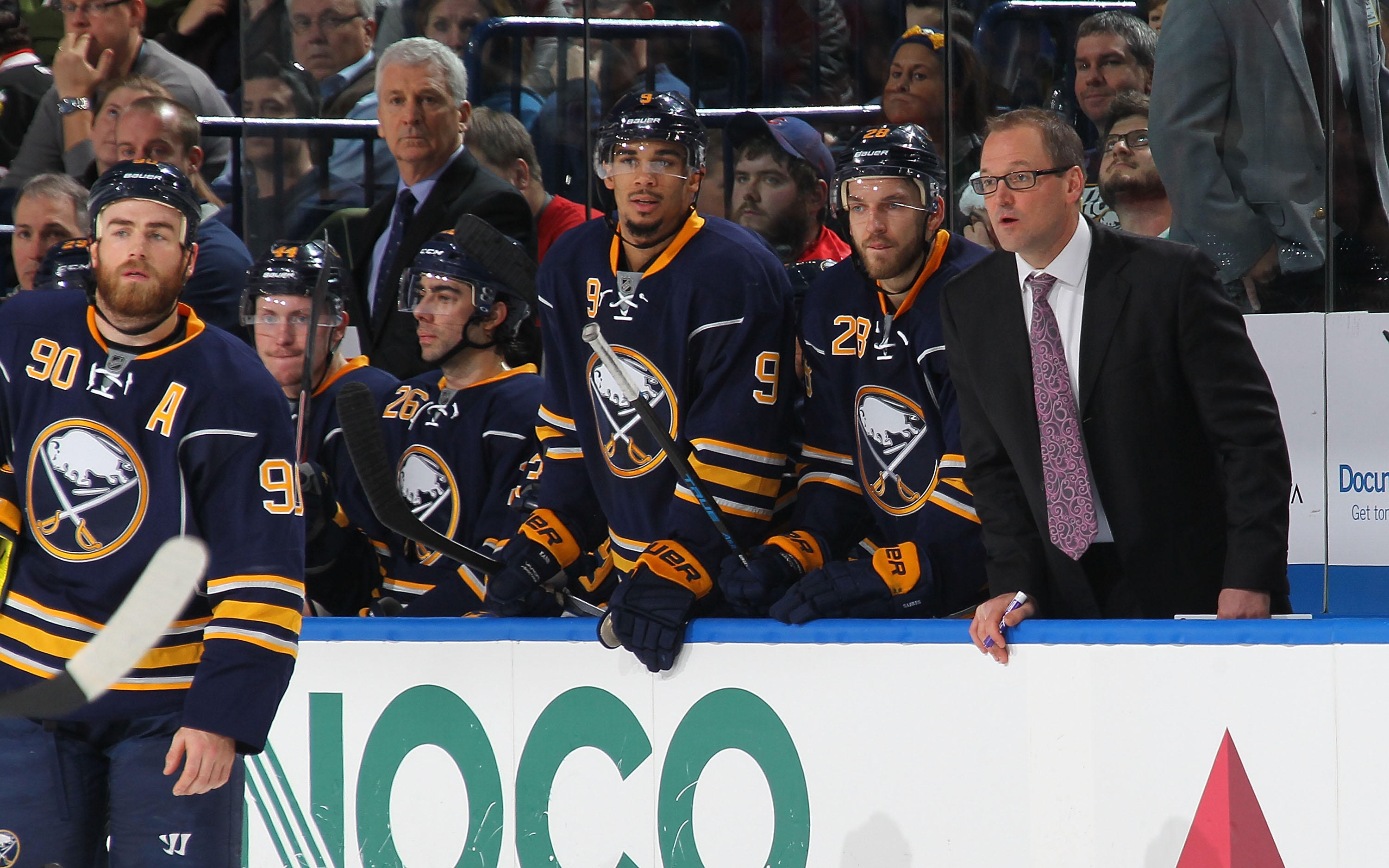 How much will the Buffalo Sabres improve in 2016-17?
The 2015-16 season was a productive one for the Buffalo Sabres. They found a new leader in Ryan O'Reilly and their young players made impressive strides in their development. Head coach Dan Bylsma helped the team improve from 54 points to 81 points.
After trading defenseman Mark Pysyk to the Florida Panthers for Dmitry Kulikov, the Sabres could be ready to contend for a playoff spot in a relatively weak Atlantic Division. However, they will need their young players to grow in order to do so.
Offseason Review
Here's what the Sabres did this offseason.
Additions: D Dmitry Kulikov (Panthers), F Kyle Okposo (Islanders), G Anders Nilsson (Blues)
Losses: G Chad Johnson (Flames), D Mark Pysyk (Panthers)
Retained: D Jake McCabe, F Marcus Foligno, C Zemgus Girgensons
Pending: D Rasmus Ristolainen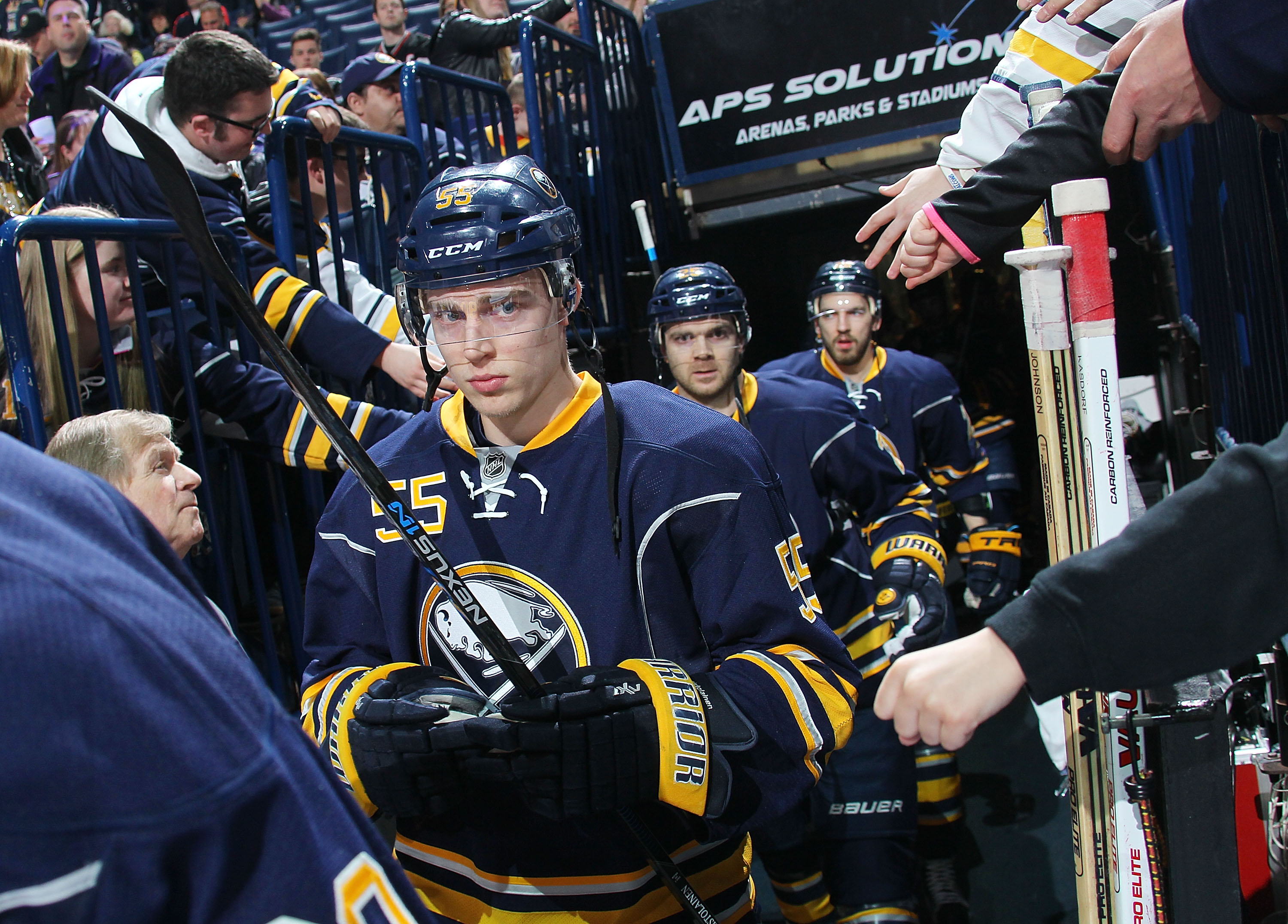 The Buffalo Sabres made two huge moves during the offseason. On the first day of free agency, they signed former New York Islanders forward Kyle Okposo to a seven-year deal. Okposo should have a lot of success playing alongside Jack Eichel. While Okposo is leaving John Tavares, he's joining an exciting, talented center in Eichel.
Their second huge move came at the 2016 NHL Draft. They traded defenseman Mark Pysyk, a second round pick, and a third round pick to the Florida Panthers for their second round pick and defenseman Dmitry Kulikov. Kulikov will be a free agent after the 2016-17 season, but the Sabres are hoping to sign him to an extension. He can play big minutes and gives their blue line some much needed experience. Keeping Jake McCabe at a very reasonable price should help as well.
The Sabres came into the offseason needing some clarification to their complex goaltending situation. They got that by letting Chad Johnson sign with the Calgary Flames and trading for Anders Nilsson. Buffalo is putting a lot of faith in Robin Lehner to be their starting goaltender, which is a very risky move. But it could pay off because Lehner is very talented.
It's a tad bit concerning the Buffalo Sabres haven't signed Rasmus Ristolainen yet. Their defense is lacking depth and Ristolainen is one of their best defensemen. He has endured a baptism by fire, being the Sabres number one defenseman in each of the past two seasons. Ristolainen took some significant steps forward last season. With the World Cup of Hockey over, expect the two sides to pound out a deal.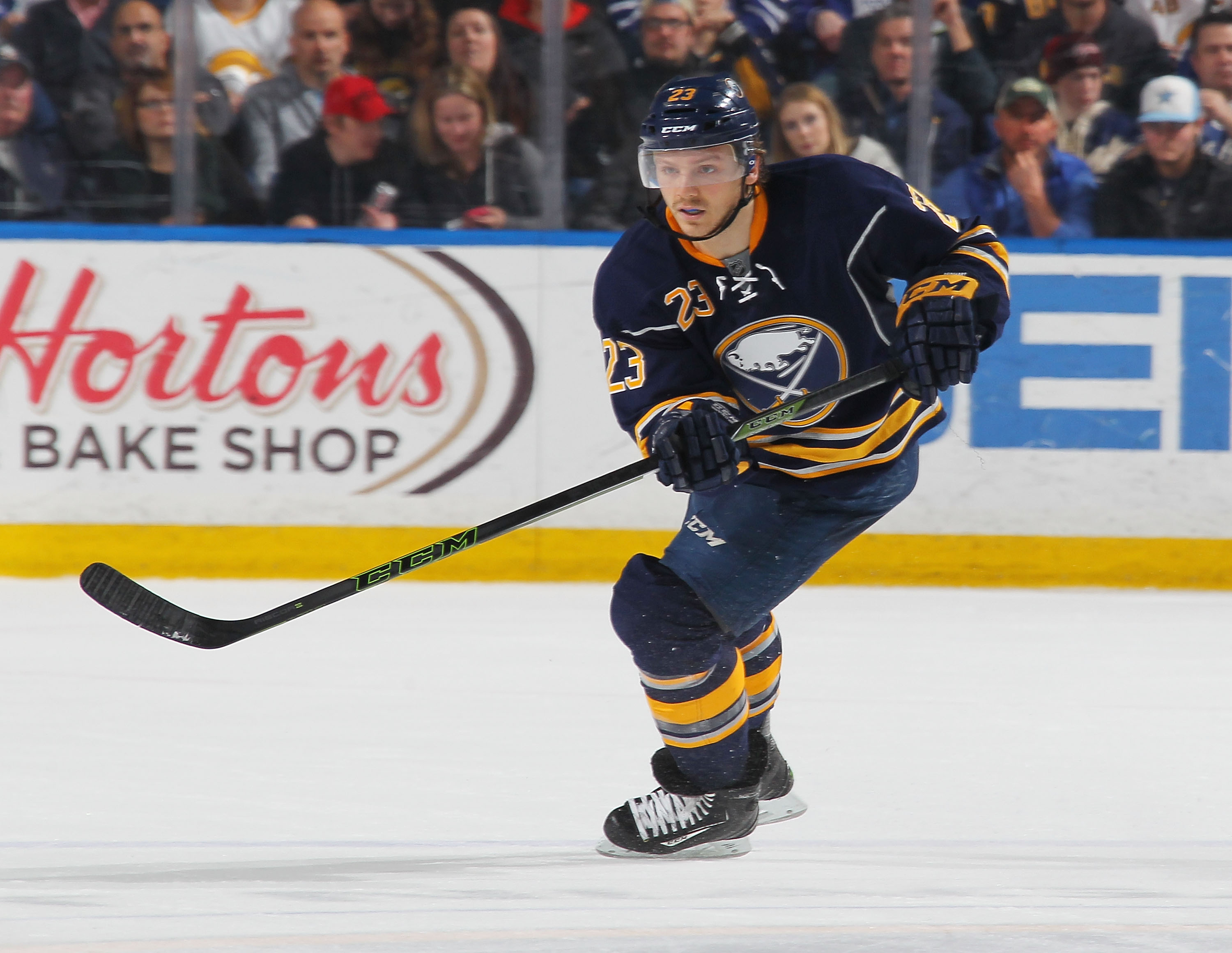 Player Spotlight: Sam Reinhart
The Buffalo Sabres drafted Sam Reinhart with the second overall pick of the 2014 NHL Draft. He made the Sabres out of training camp last season and rewarded the Sabres for their faith in him by finishing third on the team in points (42) and second in goals (23). Reinhart spent significant time with both Ryan O'Reilly and Jack Eichel but he was clearly more efficient as far as results with O'Reilly.
It's tougher than it sounds to make the transition from center to wing but Reinhart did it seamlessly. Reinhart will play a huge role with the Sabres this season and will likely be one of O'Reilly's wings. Don't be surprised if he spends time with Eichel as well.
The Buffalo Sabres have found their future centers. Now it's time for Buffalo to surround them with the right talent. It's pretty obvious that Reinhart is a part of that right talent. Reinhart will need to create more shots and scoring opportunities in 2016-17. His 13.9 shooting percentage in 2015-16 is a bit high, but to be fair, there's no way of knowing if that's sustainable or not. Spending less times flip flopping between O'Reilly and Eichel's lines could definitely help him.
Reinhart will also need to improve defensively. His defense last season was impressive, but he must continue to improve if he wants more playing time with O'Reilly. O'Reilly is well known for being one of the best defensive centers in the NHL, so Reinhart will have to get used to playing two-way hockey if he wants to keep playing with him.
Sure, Eichel and O'Reilly are going to be the guys who determine how good the Sabres are in the future. But don't undermine Reinhart's influence.
2016-17 Outlook
The Sabres aren't quite ready to make the playoffs yet. They aren't at the level of the Florida Panthers, Tampa Bay Lightning, Montreal Canadiens, or the Boston Bruins. However, that doesn't mean that they're going to be a doormat.
How successful this season is for Buffalo will be judged by the development of their young players. Robin Lehner must prove himself to be a capable goaltender or the Sabres have to start over on square one as far as goaltending.
The Sabres have taken some significant risks in trades. Despite that, they still have a number of promising prospects. Their blue line will be having a season long audition to see who sticks and who won't.
It has been a little bit since the Sabres have been a relevant team, but they're ready to stop tanking and start progressing to be a contender. Having a .500 point percentage at the end of the season is a reasonable goal for Buffalo. However, with not much goaltending depth, it's not hard to see how the Sabres could take a step back this season. Still, things are looking up in Buffalo.
More from FanSided
This article originally appeared on