NHL Season Preview 2016-17: Arizona Coyotes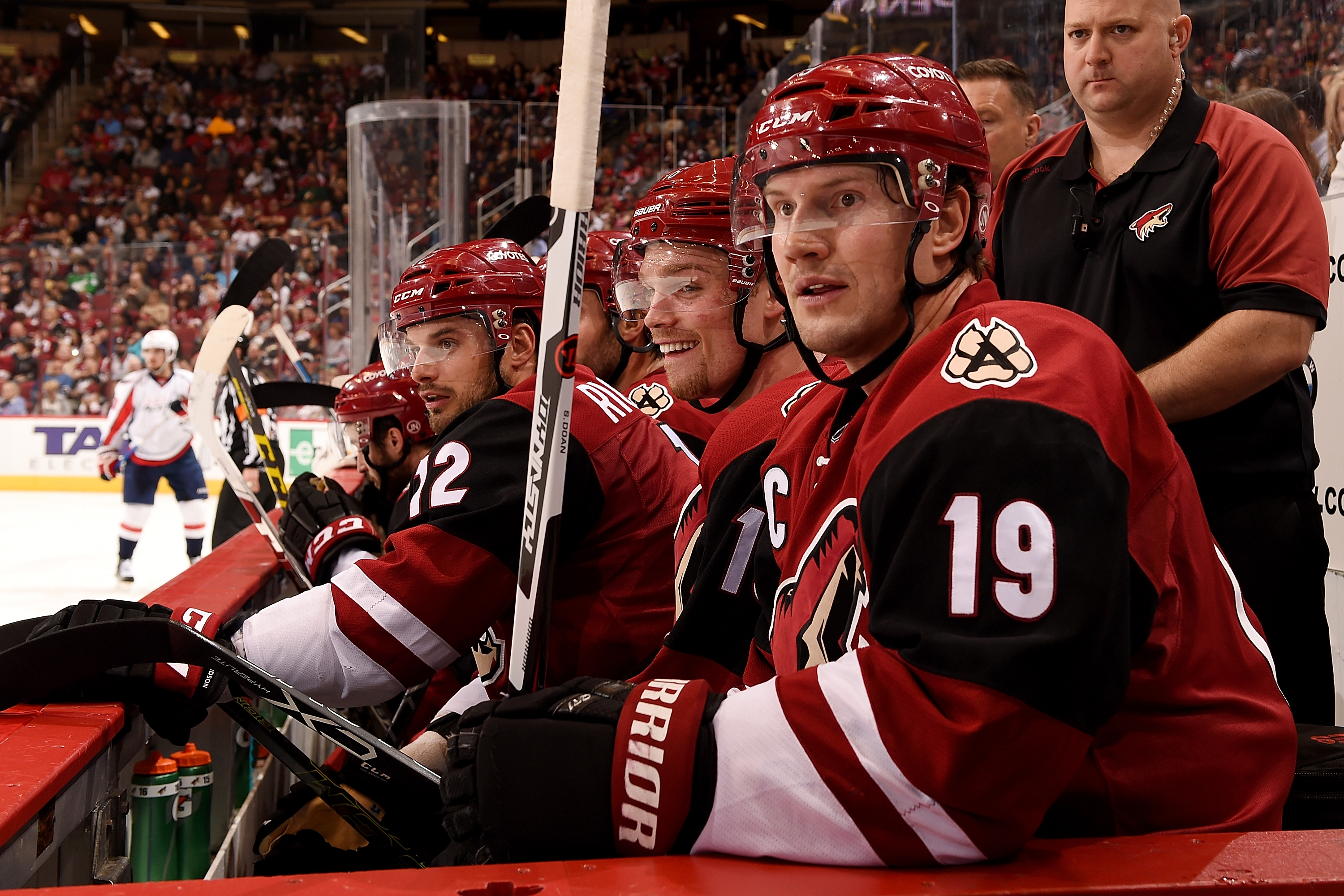 The Arizona Coyotes had a surprisingly solid offseason, but can they turn that into progress this season?
The Arizona Coyotes surprised a lot of people last season by contending for most of the year. In many ways, their season was a success despite missing the playoffs. Young players stepped up for them; Michael Stone, Connor Murphy, Max Domi, and Anthony Duclair each made huge strides in their development. With a core of young players and a newly formed cache of veterans, the Coyotes will be a team to watch this offseason.
Offseason Review
Here's what the Coyotes did this offseason:
Additions: D Alex Goligoski (Stars), D Anthony DeAngelo (Lightning), F Jamie McGinn (Ducks), F Ryan White (Flyers), D Luke Schenn (Kings), C Dave Bolland (Panthers), F Lawson Crouse (Panthers), F Radim Vrbata (Canucks)
Losses: C Joe Vitale (Red Wings), C Boyd Gordon (Flyers), C Antoine Vermette (Ducks)
Retained: G Louis Domingue, D Kevin Connauton, D Klas Dahlbeck F Shane Doan, D Connor Murphy, D Michael Stone, D Jared Tinnordi
Pending: F Tobias Rieder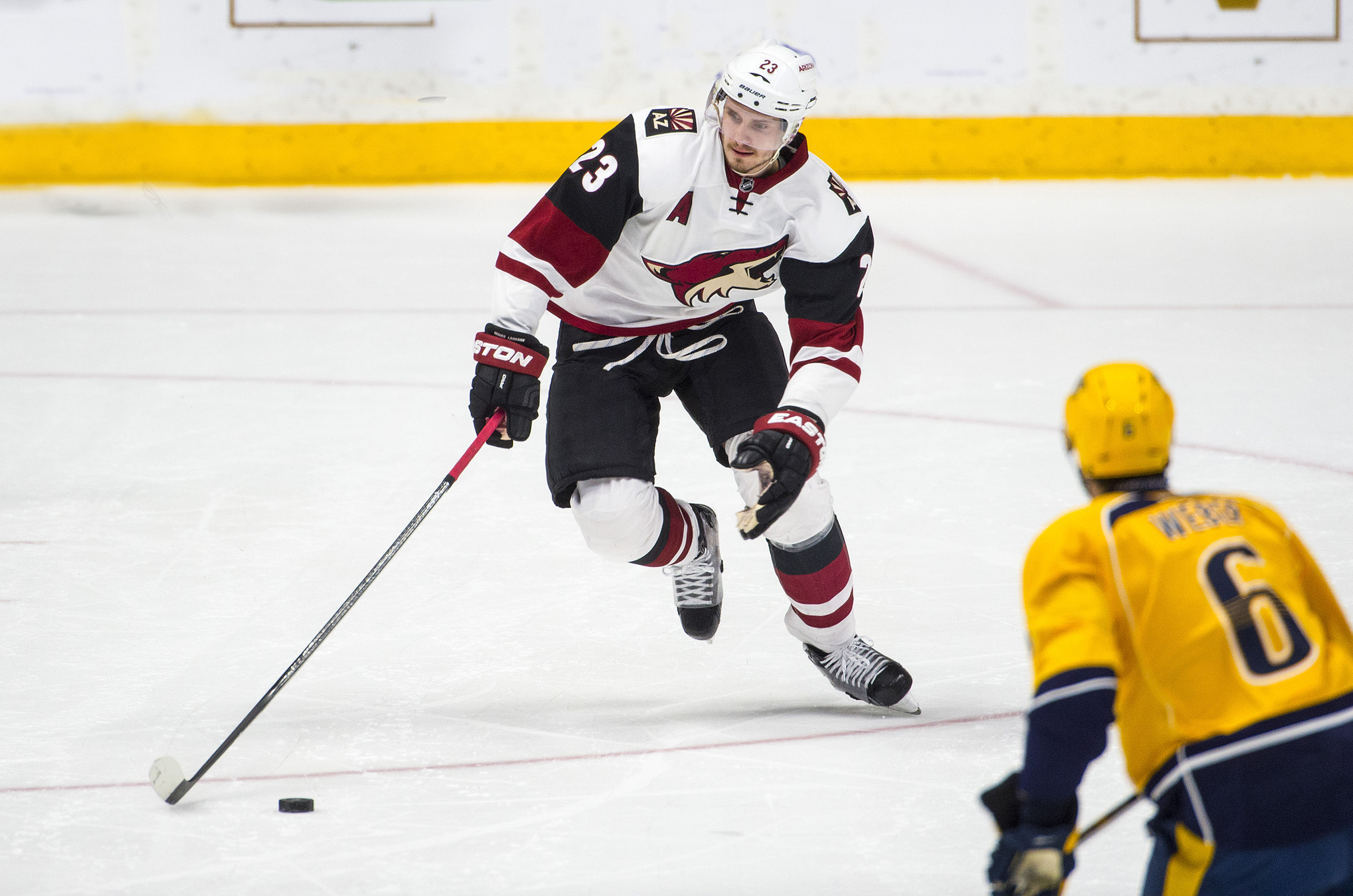 Arizona's biggest move this offseason was also its most surprising one. A new front office led by analytics guru John Chayka (most famous for his role with Stathletes) shocked everyone by trading for the rights of Dallas Stars defenseman Alex Goligoski. Many believed they didn't have much of a chance of signing him, but they were able to woo him. Goligoski should help a young, exciting blue line as they continue to grow.
The Coyotes then went on to add Jamie McGinn, coming off a career season. He should help their power play as he is one of the best screeners in the league and is can be deadly from the slot. As long as he is healthy, he should get at least 15 goals.
They also traded for Pavel Datsyuk. Well, his contract, anyway. Datsyuk is currently in Russia. The Coyotes won't have to pay him a penny, but they will have to account for his cap hit. It wasn't an all-for-naught trade though, as Arizona swapped first round picks with Detroit and drafted defenseman Jakub Chychrun. Chychrun could see NHL time by the end of the season.
Arizona also added defenseman Anthony DeAngelo, a former first round pick. He had 43 points in the AHL last season, but has attitude concerns as well as defensive concerns. If the Coyotes can fix DeAngelo, he could be a very important piece for them due to his ability to move the puck. They haven't worked anything out with Tobias Rieder yet, which is concerning.
The Coyotes used their greatest asset (cap space) to get another top prospect in Lawson Crouse. They got Crouse by taking Dave Bolland's contract from the Florida Panthers. Certainly a creative way to infuse talent onto a roster.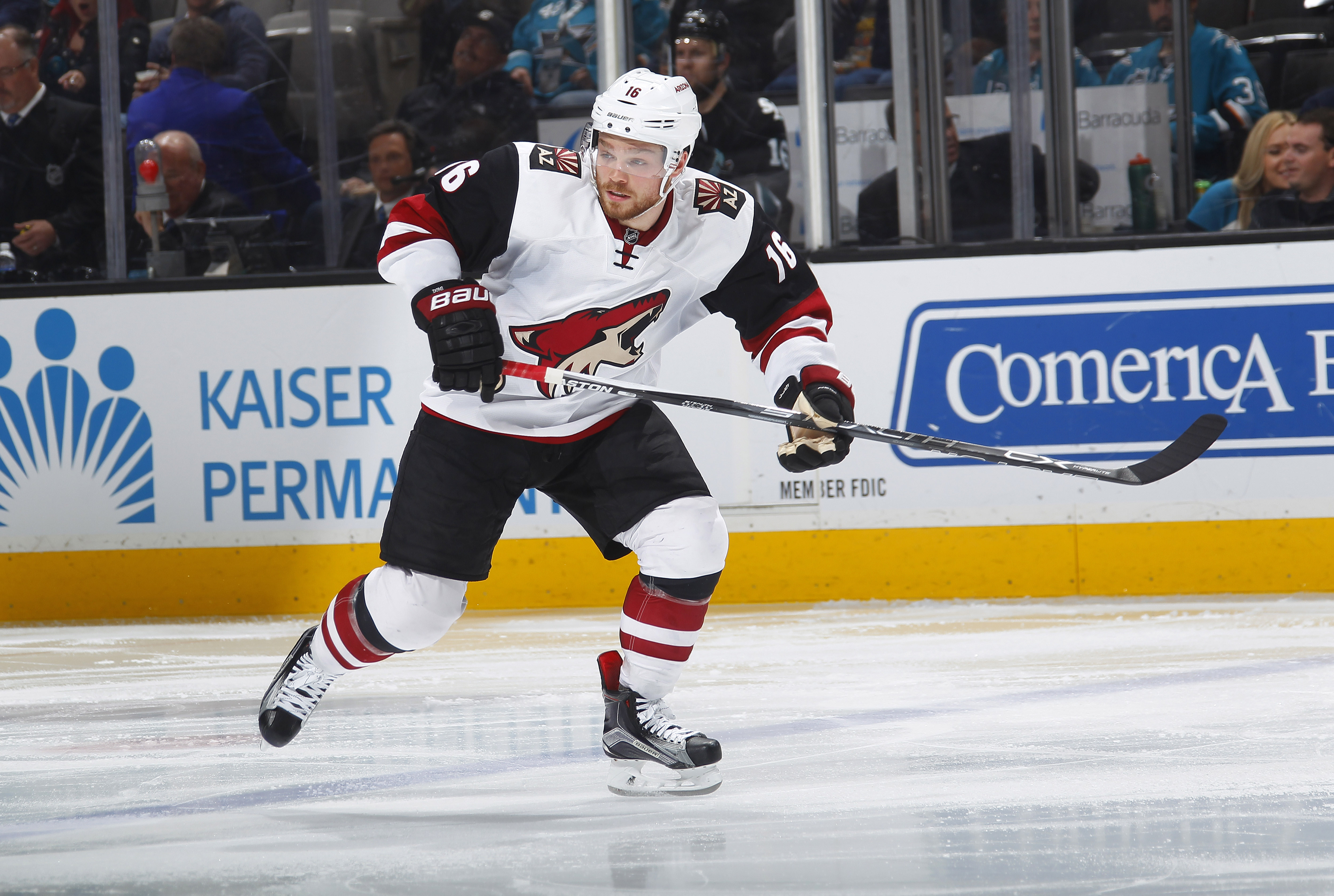 Player Spotlight: Max Domi
Max Domi of the Arizona Coyotes is a very unique player. He is both skilled and aggressive. Domi is the increasingly rare type of player who can score a goal and kick your butt after it. If his last name sounds a bit familiar, he is the son of former NHL enforcer Tie Domi. Max takes after his father a bit, as he proved when he went after Ryan Garbutt after he hit Ekman-Larsson hard into the boards. Yes, it was a clean hit. But when Domi's on the ice, he makes sure that his teammates aren't bullied. And his teammates love that.
Domi is more than just a fighter. Connor McDavid, Shayne Gostisbehere, and Artemi Panarin overshadowed Domi in his rookie season, but Domi was still impressive. He finished the season with 18 goals and 34 assists for 52 points. Domi also had 72 penalty minutes. He did an amazing job of picking his spots to be aggressive.
He has matured quite a bit thanks to his extensive time in juniors. The Arizona Coyotes were extremely patient with Domi as they let him mature. Domi has proven that he is more than just his father's son. Tie, for example, could never do something like this. Max also scored in his dad's presence during his first trip to his dad's stomping rounds. Tie is unquestionably proud of his son because he already is a better hockey player than his father.
2016-17 Outlook
It's impressive how much the Coyotes have improved since the end of the 2014-15 season. Hockey in the desert could finally take off thanks to an exciting young team that now has proper leadership in place.
As much as fans in Arizona would love for the Coyotes to make the playoffs, that expectation would be pushing it. It would require a bit too many things to go right for them. At least one of the top contenders (Ducks, Kings, or Sharks) would need to decline a fair bit. They also have to fight off the Calgary Flames, who have a stronger roster on paper than the Coyotes.
That said, if the Coyotes can solve their goaltending situation and their young players continue to improve, anything is possible.  Regardless of their place in the standings, the Coyotes will be a very fun team to watch.
This article originally appeared on