NHL Rumors: Winnipeg Jets to sign Jacob Trouba to two-year deal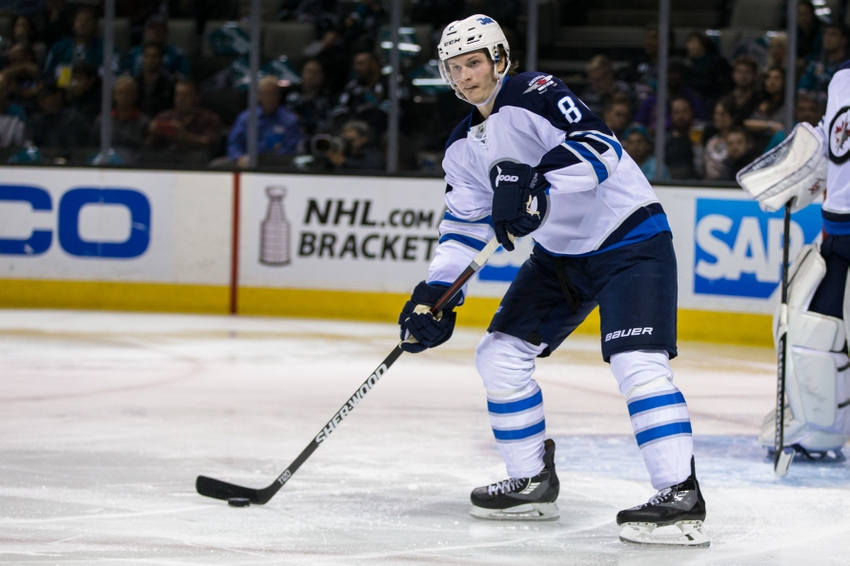 Jacob Trouba has reportedly signed a two-year deal with the Winnipeg Jets, but don't expect his trade rumors to go away any time soon. 
The Winnipeg Jets have dearly missed Jacob Trouba so far this season. After requesting a trade through his agent, the defenseman has dominated trade rumors. According to Elliotte Friedman, the Jets are expected to sign him to a two-year deal worth a total of $6 million.
Despite the contract, don't expect the trade rumors to disappear anytime soon. First of all, it isn't a long term deal. A short term deal means Trouba doesn't want to be around with the Jets for the foreseeable future. While at least the Jets will be getting Trouba on the ice, this could be a contract that helps Winnipeg trade the young defenseman. It's hard to gauge how good he is when he is off the ice. Because of this, it works for both sides to sign a short-term deal.
Unless the Jets can guarantee Trouba the ice time he deserves on the right side, the trade request likely won't get revoked. Winnipeg has chosen to either use him as a third pairing defenseman or on the left side, which clearly doesn't benefit the right-handed Trouba. He will be eligible, by the way, to sign an extension effective July 1.
This contract helps facilitate the trade request because it removes the long-term negotiations from the equation. It also likely helps increase the number of teams interested in him, since many teams can afford Trouba's quite reasonable $3 million cap hit over the next two seasons. For example, while the Detroit Red Wings likely couldn't extend him long-term, now they might be able to afford him for the next two years and worry about the extension later. It remains to be seen when Trouba will make his season debut.
This article originally appeared on