NHL Rumors: Will Carolina Hurricanes relocate?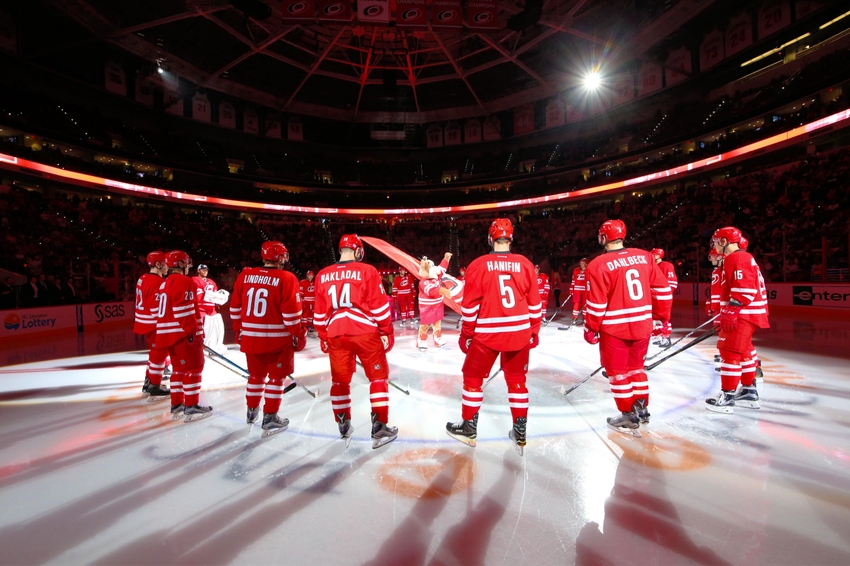 Could the Carolina Hurricanes be on the move? At the very least, an ownership change might be happening sooner rather than later. 
The Carolina Hurricanes have been in financial trouble thanks to a lawsuit involving majority owner Peter Karmanos. He and his sons have had legal battles over the handling of a family trust, but they reached a settlement today, according to the News & Observer.
Karmanos' three adult sons – one of whom, Jason Karmanos, spent several years in the Hurricanes' front office and now works for the Pittsburgh Penguins – alleged Karmanos borrowed more than $100 million from a trust set up on their behalf to fund the operations of the Hurricanes, then failed to make about $4 million in required interest payments on the debt.
Assuming the settlement is for roughly $100 million, this could push for Karmanos to sell the Canes to another owner. While he has been quite adamant in the past about wanting to find a buyer who would keep the team in Carolina, a Montreal newspaper reports he is open to selling to anyone.
Gary Bettman has defended the Hurricanes, saying they're staying in Carolina. Karmanos has tried to keep the Canes in Raleigh, North Carolina. However, they haven't been making money, which isn't a good sign if he wants to make any money by selling the team. To the fans' credit, they haven't had too much to cheer about in recent seasons. They have been declining ever since their improbable Stanley Cup win in 2006, making only one playoff appearance since then.
Carolina has consistently ranked towards the bottom of attendance lists. While hockey has thrived in other southern markets, especially Tampa Bay and Dallas, it has been declining rapidly in Raleigh. It certainly doesn't help that Quebec City has an NHL caliber arena with no team to play in it. For what it's worth, a move to Quebec wouldn't affect the geography of the league and its conferences.
This article originally appeared on