NHL Rumors: Mike Fisher will be Nashville Predators' next captain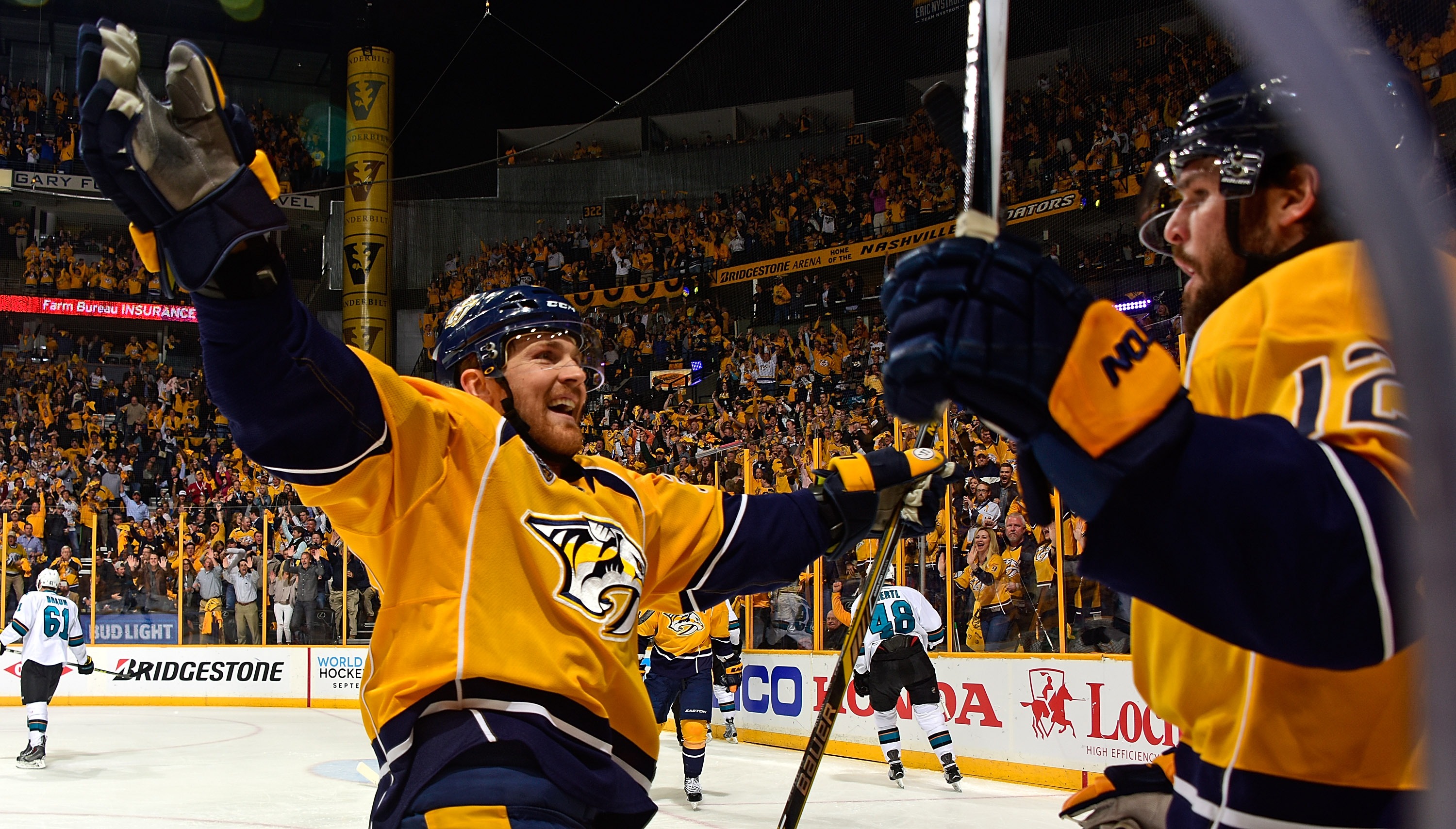 Mike Fisher will reportedly replace Shea Weber as the Nashville Predators' captain.
The Nashville Predators' captaincy has been temporarily vacant following the Shea Weber trade. Weber was the Predators' captain for six seasons before getting traded for P.K. Subban.
According to Adam Vingan of The Tennessean, Mike Fisher will be the Predators' next captain. The official announcement will likely be on Thursday.
From The Tennessean:
Entering his sixth full season in Nashville, Fisher has been an alternate captain for the past four seasons. The 36-year-old previously held the same position with the Senators before being traded to the Predators in February 2011, but has never been a captain at the NHL level.
Fisher is the safe option for the Predators. They have numerous young players who might be ready to be a captain. Subban was nearly the captain of the Montreal Canadiens. Fellow defenseman Roman Josi is one of the best young defensemen in the NHL. Filip Forsberg and James Neal were both deserving as well.
However, Forsberg and Josi both lack experience. Forsberg hasn't even been an alternate captain in the NHL yet and neither has Josi. Neal isn't the ideal captain due to his history of discipline issues.
The Predators are one of the youngest teams in the NHL so they need a veteran leader. Fisher fits them flawlessly. He will likely serve as a stopgap until Josi or Subban prove themselves capable. Fisher will be an unrestricted free agent after the 2016-17 season. Whether or not he stays could depend on the development of Josi.
Fisher is 36 years old and has been with the Predators since 2011. He had 13 goals and 10 assists for 23 points during the 2015-16 season. He added seven points in 14 playoff games as the Predators advanced to the second round of the playoffs. The Predators will contend for a Stanley Cup thanks to the addition of Subban and a strong young team.
This article originally appeared on