NHL Rule Changes to All-Star Game Vote Won't Discourage Fan Collusion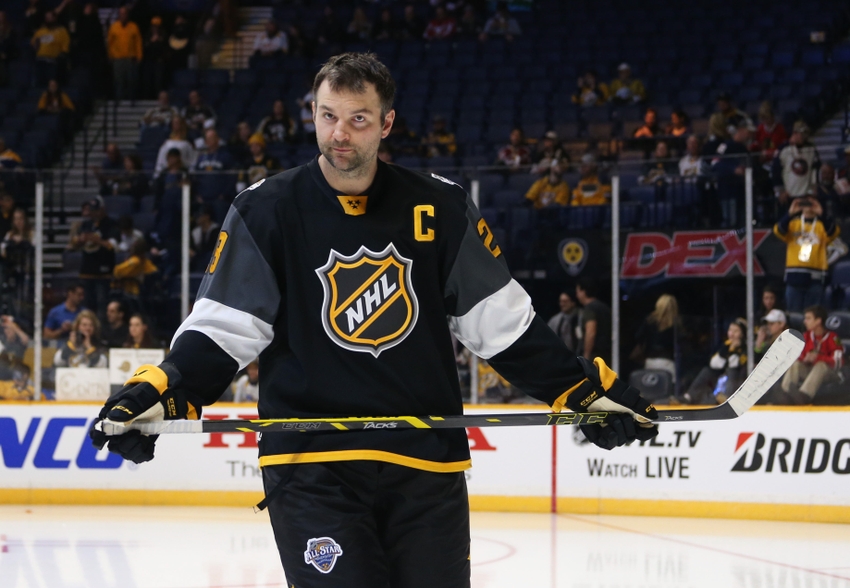 NHL Rule Changes to All-Star Game Fan Vote Process Won't Necessarily Discourage Fan Collusion. Loopholes Still Exist to Manipulate the System in a Similar John Scott Fashion
On Monday, NHL rule changes to the All-Star Game fan vote process were announced in hopes of avoiding another John Scott debacle in 2016-17. Many around the league are applauding the efforts and believe it should help restore order with the fan vote.
Unfortunately, those loose adjustments have created loopholes that could ultimately put the National Hockey League in yet another uncomfortable position.
NHL Rule Changes to All-Star Game Fan Vote
Similar to 2015-16, fans will select one player from each division without regard to position. Each of those selected will be named All-Star team captain. For a player to be eligible, they must be on the NHL active roster between November 1st to January 26th. If a selection is sent to the AHL or any other minor-league affiliate for any reason other than a conditioning stint, they will be deemed ineligible. If a player becomes ineligible, the player with second most votes will be named replacement.
The Loopholes
Ever heard the phrase, "give an inch, take a mile"? The NHL is playing with fire after fans got a taste of John Scott in 2015-16. Instead of limiting the choices to specific players, the league is once again setting themselves up for another undeserving write-in (or two). After all, every team has role players that play limited minutes on a regular basis. There's nothing in the new NHL rule changes to prevent those guys from being picked.
So, the question should be, who will be this year's target? The Islanders are a mess. Maybe the coolest name in hockey finds a spot, Cal Clutterbuck? How about Matt Martin in Toronto? Chris Neil could use a nice going out party as he nears the end of a long career in Ottawa. Or, maybe Kyle Clifford in LA is an option considering their recent struggles.
Point being, these aren't players at risk of becoming ineligible based on the new rule changes. Would there be any significant difference between John Scott and Matt Martin? I think not.
Leave it to Social Media
If anyone can conjure up some good ol' fashioned fan collusion, leave it to social media. Yes, we're looking directly at you in particular Reddit! It was around this time last year when the folks over there decided to help lead the charge in nominating John Scott. Maybe in 2017, they'll decide it would be fun to watch Matt Martin and Kyle Clifford go head-to-head in 3-on-3.
Final Thought
Get the FanSided App
Give Major League Baseball (MLB) some credit. At least they've made efforts to make the All-Star Game mean something. With the winner taking home-field advantage in the World Series, it gives fans and players a reason to care about the result.
You don't have to like it, but we saw the implications just recently. Despite having the better record, the Chicago Cubs were forced to beat Cleveland in their own ballpark to clinch a game seven victory. I'm not suggesting the NHL needs to implement a similar rule, but I do think they need to find another way to give the result more meaning (other than a cash reward and trophy).
The optimist in me wants to believe that fans will treat the voting process with respect. However, being a sports fan, you learn to expect the unexpected. So, while the NHL is hoping for a positive response to their new 3-on-3 format. Instead, what they'll likely get is another loud and clear message from fans that they don't care about the NHL All-Star Weekend.
This article originally appeared on