NHL Roundtable: Part 2 Tackling NHL's Biggest Questions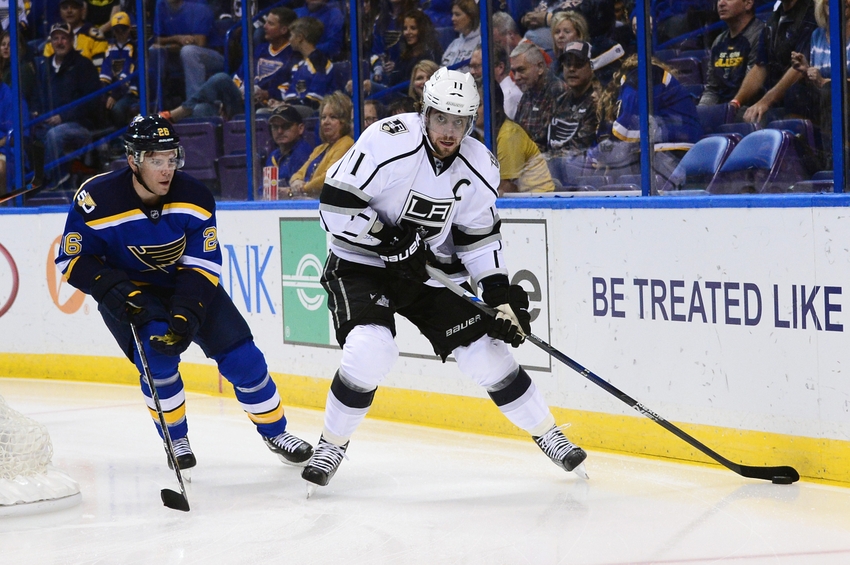 NHL Roundtable: 5 beat writers from around the league give their opinions on the game's most significant questions (Part 2 of 2)
It's not your everyday NHL roundtable. Five journalists from across the hockey media each pitched in their own opinions on eight of hockey's most engaging questions.
In part one, we looked at things such as the best player outside of the NHL, and who will have a more accomplished career between Connor McDavid and Auston Matthews.  In part two, we look at things such as the best defensive forward, best/worst front offices, and several other questions.
Here's a quick rundown on each of our six contributors:
Travis Yost, Columnist on TSN
James Mirtle, Author for the Globe and Mail
Carolyn Wilke, Site Manager and Editor for Today's Slapshot
Ryan Ritchie, Puck Prose Editor, and Site Expert
Daniel McClue, Author on Puck Prose
Enjoy and fell free to join the conversation in the comments section! Also, don't forget to catch part one if you missed it!
Who is the best defensive forward and defender in the NHL?
Patrice Bergeron is the best defensive forward in the game. Winning the Selke Trophy 3 times in the past 5 seasons says a lot – should've won last season too. He has great stick positioning, body checking and is always in the right place. Bergeron's offensive ability is underrated, he's the complete forward. – Daniel McClue, Puck Prose
I would say the best defensive forward in the NHL is Patrice Bergeron. Kopitar deserved his Selke win last year, but he has the benefit of a defensive system in the Kings. Bergeron consistently puts up great results with an inconsistent team.
Get the FanSided App
I've been really impressed by Marc-Edouard Vlasic of the Sharks. Just very solid in all three zones, but especially called upon to be defensive. – Carolyn Wilke, Today's Slapshot
No disrespect to Patrice Bergeron because he's in the same conversation, but let's just give the $10 million dollar man his proper respect.  Perhaps it's because he plays in Los Angeles and many on the East Coast don't get a chance to watch the Kings play late at night, or maybe it has something to do with Drew Doughty on the back end. Make no mistake though, Anze Kopitar should be considered the best defensive forward in the NHL.  He finally got some respect in 2015-16, winning the Frank J. Selke trophy.  Expect several more before his NHL career is complete. – Ryan Ritchie, Puck Prose Out of all 30 NHL teams (excluding Las Vegas), which club has the best front office, and which club has the worst?
Chicago, LA and Boston's front offices get a lot of credit – although Boston has changed in the past couple of seasons. These three teams have come the closest to building a dynasty in recent times. But right now the Tampa Bay front office has to be the best. Their contract negotiations are close to miracle work. They've managed to persuade Victor Hedman, Steven Stamkos and Nikita Kucherov to take hometown discounts. Steve Yzerman I applaud you. They just need to get things done out on the ice now.
The Oilers have been stale for a while, but in Peter Chiarelli, they have someone who has won before and can build a successful team. Vancouver has to be the worst at the moment, they're a mess. Terrible drafting has left them with an aging team, with no promising youth coming through. Yet they seem adamant they're a playoff team. The sooner the Canucks blow it up, the better. Hopefully the Sedin twins get to join a winning team. Shoutout to the Canadiens front office – trading away someone because of character issues, then signing someone who used a homophobic slur towards a referee. –Daniel McClue, Puck Prose
Is there any debate on the best front-office? Chicago is the runaway winner to me personally.  GM Stan Bowman is the architect at the forefront, but it's a complete team effort behind the scenes.  An excellent scouting department deserves a lot of credit here, it gives the Blackhawks that necessary flexibility to cycle players through the roster (even those difficult departures that are tough to move on from).
Oddly enough, the worst front-office currently in the NHL is also the most accomplished in league history; the Montreal Canadiens.  The past 12 months can only be characterized by one word: Embarrassing. It began on the ice in 2015-16 with Montreal's worst collapse ever following the loss of Carey Price.
It later took a strange twist after GM Marc Bergevin traded P.K. Subban to Nashville for Shea Weber.  They said it was due to his high-risk offensive style of play, but the evidence suggests it was a personality trade.  Strange considering he was a Norris Trophy winner in 2012-13, was beloved in the city of Montreal, and is arguably one of NHL's best ambassadors/humanitarians. That's where it gets a little stranger though.  After a massive donation to Montreal Children's Hospital, captain Max Pacioretty was voted over Subban by teammates for the King Clancy nomination.
It didn't stop there though, later in the summer, coach Michel Therrien was accused of calling Pacioretty the worst captain in Canadiens history.  If there weren't enough concerns, Bergevin decided to roll the dice on free agent Alexander Radulov in hopes that he's matured from behaviours that were parasitic in the Preds dressing room years ago (not that Shea Weber was able to tame the Russian even then the way a captain should sit a young kid down).
Put it this way, if it weren't for Carey Price, this team would be an absolute mess.  They'll have to hope guys like Charles Hudon, Michael McCarron, Nikita Scherbak, and Mikhail Sergachev will be impact players in the near future. – Ryan Ritchie, Puck Prose
What do you think it takes to build an elite team in hockey?
What it takes more than anything is really sharp management. Having a good owner helps, but the key pieces are a strong GM and support staff to navigate the CBA and cap and find ways to unearth good talent. There are 8-10 contenders every year; to get there, execs essentially have to outsmart the other 20+ teams. It seems to get harder every year. – James Mirtle, The Globe and Mail
Who will have a more successful career: Patrik Laine or Auston Matthews?
I think Matthews will have the more successful career, but both players are incredible. The edge goes to Matthews because, generally, of the position he plays and my faith in him as a slightly superior defensive player at this stage of his career. – Travis Yost, TSN
Who is the best player under 18 years in the CHL?
Seeing as consensus number one Nolan Patrick is already 18 years old, we turn to the next best CHL prospect.  17-year-old Gabriel Vilardi, who posted 38 points in 62 games as a 16-year-old for OHL's Windsor Spitfires in 2015-16.  Scouts currently peg Vilardi as a top three pick at next June's draft. The big center should challenge among OHL league leaders for points in 2016-17. – Ryan Ritchie, Puck Prose
This article originally appeared on