NHL Roundtable: Experts Weigh in on Game's Biggest Questions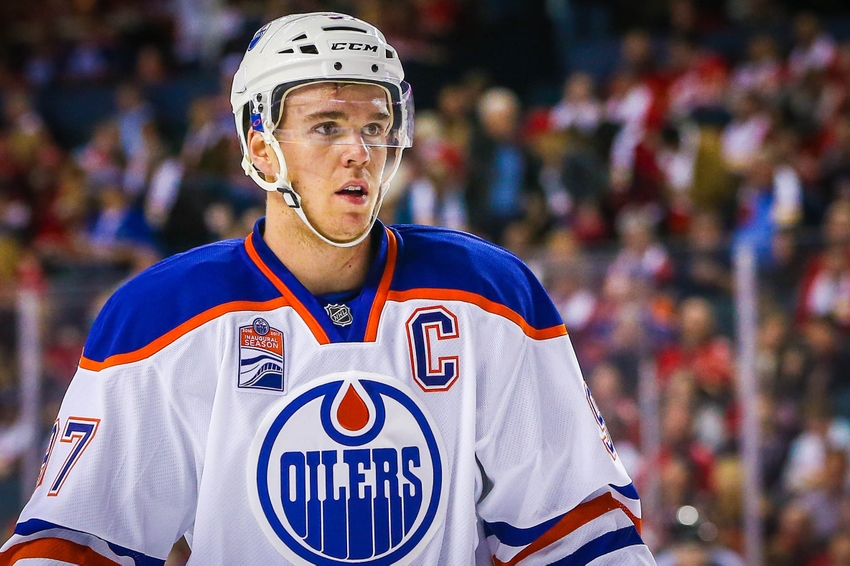 NHL Roundtable: 5 beat writers from around the league give their opinions on the game's most significant questions (Part 1 of 2)
It's not your everyday NHL roundtable. Five journalists from across the hockey media each pitched in their own opinions on eight of hockey's most engaging questions.
We take a look at things such as the best player outside of the NHL, who will have the most accomplished career: Auston Matthews or Connor McDavid, and what it takes to build a Stanley Cup winner.
Here's a quick rundown on each of our six contributors:
Travis Yost, Columnist on TSN
James Mirtle, Author for the Globe and Mail
Carolyn Wilke, Site Manager and Editor for Today's Slapshot
Ryan Ritchie, Puck Prose Editor, and Site Expert
Daniel McClue, Author on Puck Prose
Enjoy and fell free to join the conversation in the comments section! Also, don't forget to catch part two with the remaining questions for our group of experts
Who is the best player outside of the NHL?
Most people would say that 35-year-old Russian Sergei Mozyakin is the best player outside the NHL.  The stats would support the notion considering he's constantly among league leaders in the KHL.  He's also a 9th round pick of the Columbus Blue Jackets from back in 2002 who never played a single game in North America, having spent his entire career in Russia.  It wasn't until the last couple of years that he began to make noise on the international stage at the World Championships (12 points in 10 games in 2015, nine points in nine games in 2016).
Instead, I'd like to highlight the next young player that I believe NHL teams will be pursuing that could have an impact in North America.  His name is Vladimir Tkachyov.  The 21-year-old right-handed left winger went undrafted after splitting his draft year between Russia and the QMJHL.  He played one more season in the Q splitting time between Moncton and Quebec, but was passed over again.  He returned to Russia in 2015-16, spending time in the MHL (Russia's junior league), VHL (KHL minor league), and KHL.  Earning a full-time roster spot in 2016-17 with Admiral Vladivostok, Vladimir is making the most of his early season scoring at a near point-per-game rate.
According to Elite Prospects, Tkachyov stands 5'10 152lbs, although he looks more like 5'8 or 5'9, to be honest.  He plays a small man's game using quickness and elusiveness to create separation and has some of the filthiest hands you've ever seen.  I see shades of Artemi Panarin in his skating and offensive zone abilities. And he almost resembles Ilya Kovalchuk when he's a threat to score. Absolute magician shooting/passing the puck. – Ryan Ritchie, Puck Prose
Alex Radulov was (one of the) guy(s) who are fighting for the title of the top player in KHL, but Sergei Mozyakin of Mettalurg Magnitogorsk has been a level above everyone else for a fair share of time now. – Aivis Kalnins, KHL Insider
Who will end up with a more accomplished career: Auston Matthews or Connor McDavid?
The more accomplished career will involve three things; points, influence, and Stanley Cup wins. Connor McDavid is the more talented player and I think his skill set will allow him to sustain the higher level for longer – meaning he will end up with the most points of the two. Auston Matthews could have more influence. The reason being; he could lead a renaissance of hockey in The US. Canada has enough idols to last several generations, while USA does have some promising young players, the effect Matthews has could change the state of the game.
Get the FanSided App
After just one game (albeit scoring four goals is monumental) NBCSN was convinced to broadcast his next game. Coming from a Latin background, growing up in Arizona and playing hockey in Switzerland at 17 – he's not your standard American player. As for Stanley Cups, who knows. I'm going to go out on a limb and say the Oilers will be more likely to win than Toronto. Overall, McDavid will have the more accomplished career, but Matthews will have the biggest impact. – Daniel McClue, Puck Prose
This is more difficult to answer than it may seem.  After all, McDavid likely stands to have more individual accomplishments.  Although it's kind of like comparing Pavel Datsyuk to Steven Stamkos, since Matthews is more a defensive two-way forward.  Both of these gentlemen have a chance to bring glory to their respective clubs.  The Oilers and Maple Leafs are beginning to create a winning culture.  You might even consider them the next Chicago or Tampa Bay a few years down the road – in constant contention year-after-year.
You could argue that all it takes is one Stanley Cup to make Auston Matthews more accomplished.  Just look at the reaction in the hockey world following his historic four-goal debut. With all the pain Leafs fans have been forced to endure since that last Championship in 1967, Matthews would be a God in the city of Toronto. – Ryan Ritchie, Puck Prose
Which attribute do you look for in a young player more: speed or hands (puckhandling)?
If I had to choose one attribute I'd choose speed, if only because a speedy player without hands could still evolve into a quality defensive player, whereas a player with hands who can't skate will always appear to be a liability unless there's a teammate carrying him around. – Travis Yost, TSN
When it comes to scouting young players, I like to listen to the experts. Several interviews I've read say skating is the first thing to look for, so I would rank that just over stickhandling, as you don't need to have slick mitts to be an effective player, but you do need to have a lot of control on the ice (aka, be a good skater). However, it's easier to refine your skating than it is to teach yourself to have good hands. That said, it's unusual to find a guy with incredible hands who can't skate. – Carolyn Wilke, Today's Slapshot
You're obviously looking for more than one-dimension in a young player, but if we're talking about which attribute I put more value/weight into, it's gotta be speed.  In today's NHL, speed kills.  Think about what makes those great players around the league.
Guys like Connor McDavid, Sidney Crosby, and Vladimir Tarasenko (for example) aren't necessarily the fastest skaters, but it's their ability to create room for themselves or teammates by using their acceleration to get to top speed in a hurry.  They're great on their edges and can stop on a dime.  Sure, they all have great hands too, but they use their skating ability to cause havoc and confusion for defensively structured systems.
Even those players with hands of stone that spend their careers as bottom-six forwards, it's largely due to their speed.  They don't offer a ton of offensive productivity, but are a force on the forecheck/backcheck and make for effective penalty killers.  – Ryan Ritchie, Puck Prose
This article originally appeared on