NHL Predictions: Metropolitan Division 5 Bold Projections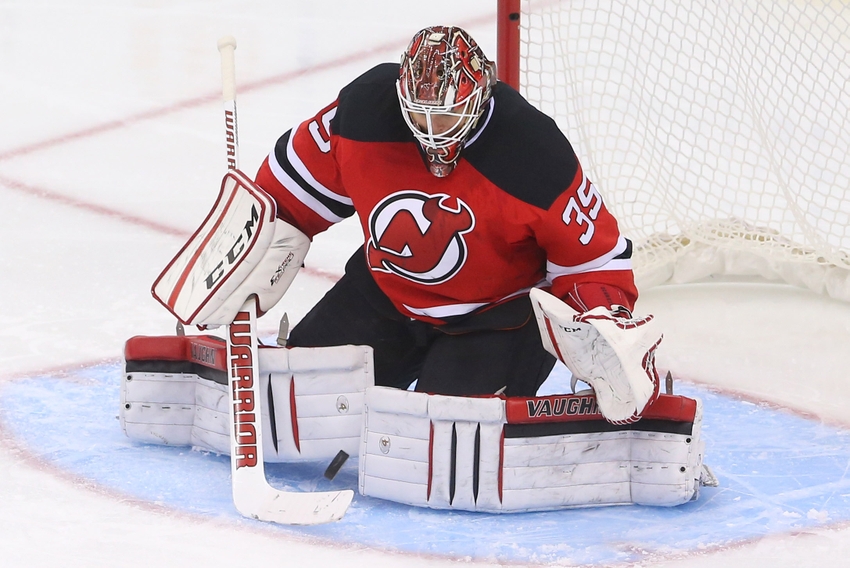 NHL Predictions: 5 Bold Projections – The Eastern Conference's Metropolitan Division Had 4 Teams With Over 100 Points in 2015-16, Helping Secure Playoff Spots for 5 Teams; They'll Look to Match That Number This Upcoming Season
Following a Puck Prose tradition, it's about time for another edition of our five bold NHL predictions. We typically release these in anticipation of important dates, such as the trade deadline, All-Star break, start of playoffs, free agency, etc. Now, with a new season set to begin on Wednesday, it's time to settle in for another long, exciting nine months or so of hockey.
At the beginning of 2015-16, we released a league-wide edition for our five bold NHL predictions. It's tricky to make accurate projections this early in the year, but we managed to hit on the Dallas Stars being a powerhouse team in the West emerging as a Stanley Cup contender. We also got lucky with our prediction that Connor McDavid would match/or exceed a point-per-game pace in his rookie season – luckily we made sure to protect ourselves to an injury opposed to making an actual point estimate.
We're shifting gears a bit for 2016-17. Instead of five league-wide predictions, we've decided to split it up into a divisional series. Sticking in the Eastern Conference, next, we turn to the Metropolitan Division.
Washington sat atop the standings with 120 points and also claimed Presidents' Trophy honors in 2015-16. Sitting behind them was the eventual Cup Champion Penguins who surged into the playoffs as the hottest team in the league. Both teams from New York managed to snag a postseason berth topping 100 points in the regular season (Rangers – 101pts, Islanders – 100pts), while the Flyers squeaked in late as a Wild-Card team.
Carolina gave fans reason for optimism last season, but it ultimately became clear they were a lottery team, which led to the departure of longtime captain Eric Staal. New Jersey seemingly had a shot at the postseason before losing Mike Cammalleri and Cory Schneider to long-term injuries.
At the bottom of the division sat the shocker of 2015-16; the Columbus Blue Jackets. They never managed to gain enough ground once switching coaches and ultimately finished last with 76 points.
Carolina Hurricanes Finish Last in the Metropolitan Division
I'm clearly in the minority on this one considering most in the hockey world are proclaiming the Hurricanes a team that could surprise in 2016-17. When I look at the roster changes from a year ago, it tells me this a team that could take a step back before it takes a leap forward.
All of the optimism surrounds this defensive group that surprisingly emerged in 2015-16. The thing is – several of those players are entering their sophomore season. Say what you want, but the sophomore slump is a real phenomena.
NHL Waivers Filling up With Impact Players as Teams Finalize Rosters
Most experts believe it has something to do with a year full of experience or gathered game tape on a player. It's easier to plan against an opponent's weakness when you can identify their tendencies. This is why you hear analysts say players need to find a way to adjust their games. The same goes for the term "rookie wall" – it's a similar scenario believed to do with one gaining enough exposure on a player to properly game plan against them.
Even if every one of those defenders continues to exceed expectations and perform to last year's level, there are still other red flags surrounding this team.
A year ago, longtime captain Eric Staal was still in the mix – and even though it was his lowest season of production, he was still logging top minutes prior to the trade deadline deal that sent him to Broadway.
They also had veteran Kris Versteeg for a large part of 2015-16 before being dealt to LA at the deadline. He was brought in with few expectations but managed to re-establish himself and earn the Canes a quality prospect in Valentin Zykov.
Lastly, defenseman John-Michal Liles was playing considerable minutes on the back-end prior to being dealt to Boston.
Get the FanSided App
GM Ron Francis did a great job adding pieces to the prospect pool, but that's a lot of veteran presence to remove from a locker room.
On July 1, Carolina also lost names such as Riley Nash, Chris Terry, and Brad Malone (among others). Those six-plus players were essentially replaced by Bryan Bickell, Teuvo Teravainen, Lee Stempniak, and Viktor Stalberg. You could probably even include rookie Sebastian Aho since he should have an immediate impact.
It's not to say the Hurricanes aren't a team to watch out for in coming years. The odds just aren't in their favor in 2016-17. Too many teams around them got significantly better and those who didn't, were already better anyways. Between owning arguably the weakest offensive group and relying on Cam Ward/Eddie Lack to carry the load between the pipes, the Hurricanes might wind up owning the best odds to land Nolan Patrick next June.
New York Islanders Take a Step Back in 2016-17
GM Garth Snow essentially replaced Kyle Okposo, Frans Nielsen, and Matt Martin with free agents Andrew Ladd, P.A. Parenteau, and Jason Chimera. Some fans loved the moves, proclaiming P.A. the signing of the summer. How quickly things change.
Puck Prose 2d
Columbus Blue Jackets D Jack Johnson Headed to Trade Block
On Monday, Parenteau was waived. He could still start the year in Brooklyn, but it looks as though the Isles are beginning to make room for the kids. The hope was that P.A. Parenteau could rekindle some magic with John Tavares, but the pair saw very little time together in the preseason.
Now, it's not that we don't believe in the rookies. Truth be told, we've been praising the likes of Michael Dal Colle, Anthony Beauvillier, Josh Ho-Sang, Mathew Barzal, and Ryan Pulock for a while now.
Because of the rookie infusion, though, it could be a bumpy season for the Islanders. This tends to happen with first-year players as they transition to the NHL game – it had to happen sooner or later. Asking these kids to replace not only the production, but the presence of departed veterans Okposo, Nielsen, and Martin is a tall order.
Of course, the Isles could surprise us and build off an impressive 100-point season, unfortunately, we don't see it. Instead, we expect things to start to come together in the next two to three years when all of these impact prospects are making bigger contributions.
On a bit of a side note, keep an eye on the progress on Ryan Pulock. He's a highly touted defender still trying to find his way at the NHL level. Pulock joins a list that likely includes Calvin de Haan and Thomas Hickey for those who could be left exposed in next June's expansion draft. If Pulock finally has a breakout season, does Las Vegas target the Isles prized prospect, or turn to someone more proven with a bit of extra age and experience?
Cory Schneider Finishes as a Vezina Trophy Finalist
30-year-old Cory Schneider enters his 4th season with the New Jersey Devils in 2016-17. Selected 26th overall back in 2004 by Vancouver, Schneider was acquired by NJ at the NHL Draft back in 2013. The Devils wound up sacrificing a top 10 pick to find their successor to the legendary netminder Martin Brodeur – Vancouver took Bo Horvat at 9th overall.
Puck Prose 1 d
NHL Daily: Oliver Bjorkstrand, Mikko Rantanen, Arizona Coyotes
Splitting the crease with Brodeur in 2013-14, Schneider had a successful first season with the Devils going 16-15-12 with a 1.97GAA and .921 save percentage.
He was handed the reigns in 2014-15, appearing in 69 games. Despite the record, Cory played extremely well going 26-31-9 with a 2.26 goals against average and .925 save percentage (including five shutouts).
One could have made an argument that Cory Schneider was part of the Vezina Trophy conversation in 2015-16 before going down with an injury later in the year. Couple that with the loss of Cammalleri earlier, it essentially knocked the Devils out of the playoff race. Cory appeared in 58 games with a record of 27-25-1 with a 2.15GAA and .924 save percentage (including four shutouts).
As the team around him continues to get better and pile up more wins, it becomes much more likely that we see another goaltender crowned with the Vezina Trophy in New Jersey. Who could have foreseen that so soon?
There are some question marks on the blue line, but Damon Severson, Ben Lovejoy, Steve Santini, and Yohann Auvitu (among others) could surprise some folks. Another year of progression from the likes of Kyle Palmieri, Devante Smith-Pelly, Joseph Blandisi, and Sergey Kalinin should certainly help as well. The biggest boost of all might come from a pair of new additions; Taylor Hall was acquired from Edmonton and rookie Pavel Zacha looks ready to make an NHL impact.
Health permitted, we expect to see Cory Schneider named as one of the top three goaltenders once the dust settles.
Projected Stats: 37 wins – 2.19GAA – .921 save percentage – 7 shutouts
Marc-Andre Fleury Finds a New Home Before 2017 Calendar Begins
Full disclosure, this timetable may or may not have changed based on the most recent news out of Pittsburgh. Coach Mike Sullivan is keeping tight-lipped regarding Sidney Crosby's status regarding a concussion, but if he's expected to miss any significant amount of time, it could be a game changer. If Sid is however not expected to miss much (if any) time, GM Jim Rutherford could expand his timetable to the trade deadline.
One way or another, Marc-Andre Fleury must go.
It is by no means to disrespect the 31-year-old veteran who has done so much for this franchise. His status as an elite netminder is certainly not in question either. This is strictly a business decision. With an impending expansion draft next June, a no-movement clause would force the Penguins to protect Fleury, leaving Matt Murray unprotected.
The 22-year-old on a $620,000 dollar contract is clearly the player to keep. He is slated to become a restricted free agent next summer, but many would argue he's worth north of Marc-Andre Fleury's $5.75 million dollar cap hit.
As mentioned, if Crosby misses any extended period of time, it could help accelerate a potential trade. The same could happen if Crosby/Malkin's new linemates fail to impress in their expanded roles. Names such as Bryan Rust or Conor Sheary top the list for players walking into the new season with lofty expectations.
3 Hypothetical Deals for Marc-Andre Fleury
Pittsburgh Penguins Trade G Marc-Andre Fleury to Carolina Hurricanes in exchange for G Eddie Lack, D Brett Pesce, and F Elias Lindholm
Pittsburgh Penguins Trade G Marc-Andre Fleury to Florida Panthers in exchange for G James Reimer, D Alex Petrovic, and F Nick Bjugstad
Pittsburgh Penguins Trade G Marc-Andre Fleury to Ottawa Senators in exchange for G Craig Anderson, D Patrick Sieloff, 2017 1st Round Pick, and 2017 3rd Round Pick
Travis Konecny Sticks With the Flyers, Challenges as a Calder Trophy Candidate
An official announcement was made on Monday. It looks as though rookies Ivan Provorov and Travis Konecny will indeed start the year with Philadelphia. Truth be told, most expected the highly touted Russian defender to join the mix in 2016-17, but Konecny on the other hand comes as somewhat of a surprise.
Puck Prose 2d
Columbus Blue Jackets D Jack Johnson Headed to Trade Block
Believe it or not, this writer was particularly high on Travis Konecny and Daniel Sprong heading into the 2015 Draft. Imagine my disgust as a Leafs fan when I saw them hand Philly the 24th pick to move down. Instead, Toronto eventually selected Travis Dermott and Jeremy Bracco and we saw the Penguins snag Sprong later in the second. Oh well, it's still too early to make judgement.
Konecny, 19, is coming off a solid OHL campaign in 2015-16. He began the year with Ottawa (where he'd spent his first three seasons) and racked up 45 points in 29 games. It eventually propelled a trade that saw Konecny join Sarnia (for their eventual postseason run). He had 56 points in 31 games to close out the regular season but unfortunately was lost to injury just two games into the playoffs (three points).
At 5'10 176lbs, Travis is a slightly undersized playmaker that possesses a tremendous skill-set. It's also worth noting that he has worn the "C" through much of his hockey career, so he's known for having off-the-chart leadership skills. Much like Sprong, Konecny was touted for his offensive abilities, but scouts knocked his defensive play. That is likely what caused both players to drop in 2015. His game has come a long way in only a year. There's still work to do, but Travis clearly recognized his weaknesses and went back to junior with the intention of strengthening those areas.
We could be wrong – the end result may be nothing more than a short nine-game tryout. Based on the way he looked in training camp though, it's difficult to imagine Travis Konecny returning to Sarnia. If we're correct and he manages to stick around for the entire 82-game calendar, we expect him to at least be in the top 10 conversation for Calder Trophy voting by season's end.
Projected Stat Line (if he sticks with the club): 12 goals, 22 assists (34 points)
Projected Top 5 Point Producers in Metropolitan Division (not particular order)
*Sidney Crosby omitted due to recent news of concussion – uncertainty surrounding how long he misses. If he's healthy for a majority of the season, a top five finish would be expected.
Alex Ovechkin (Washington Capitals)
Claude Giroux (Philadelphia Flyers)
John Tavares (New York Islanders)
Evgeni Malkin (Pittsburgh Penguins)
Evgeny Kuznetsov (Washington Capitals)
This article originally appeared on