NHL Power Rankings: Chicago Blackhawks Move Up As Races Tighten
George Clifford/FanSided via Blackhawk Up

Fansided
The Chicago Blackhawks gained strength in this week's NHL power rankings as divisional races tighten for the stretch run
Reversing a three-game skid with two consecutive wins, the Chicago Blackhawks moved up a notch in this week's NHL power rankings. Chicago got production up and down the lineup, with Blackhawks rookies contributing timely scores in hard-fought victories over Arizona and Dallas.
Meanwhile, divisional races have tightened up across the board with major logjams forming around wild-card slots in both the Eastern and Western conferences. Only a small handful of teams are truly out of playoff contention, and five teams are within four points of a wild card in the East while four teams are within five points of a wild card in the West.
With the high number of three-point games in play, it's extremely difficult to make up lost ground, so the pressure is on to win as the league heads into the stretch run.
Here's a look at this week's NHL power rankings.
Note: All statistics are current as of Tuesday morning and do not include Tuesday night's action.
No. 30: Colorado Avalanche
Previous: 30th
Season record: 14-33-2 (30 points)
Goaltender Semyon Varlamov's recent season-ending hip surgery signaled Colorado's formal surrender this season, and the club looks to unload assets as the trade deadline approaches. But the Avalanche can still play the spoiler, as it did in Saturday's win over the Jets to halt a nine-game skid.
No. 29: Arizona Coyotes
Previous: 29th
Season record: 17-28-6 (40 points)
Another bitterly disappointing season for Shane Doan and company will unwind with hope for a brighter future for the youthful 'Yotes. But patience with coach Dave Tippett and his perennial underperforming team has got to be wearing thin in the Valley of the Sun.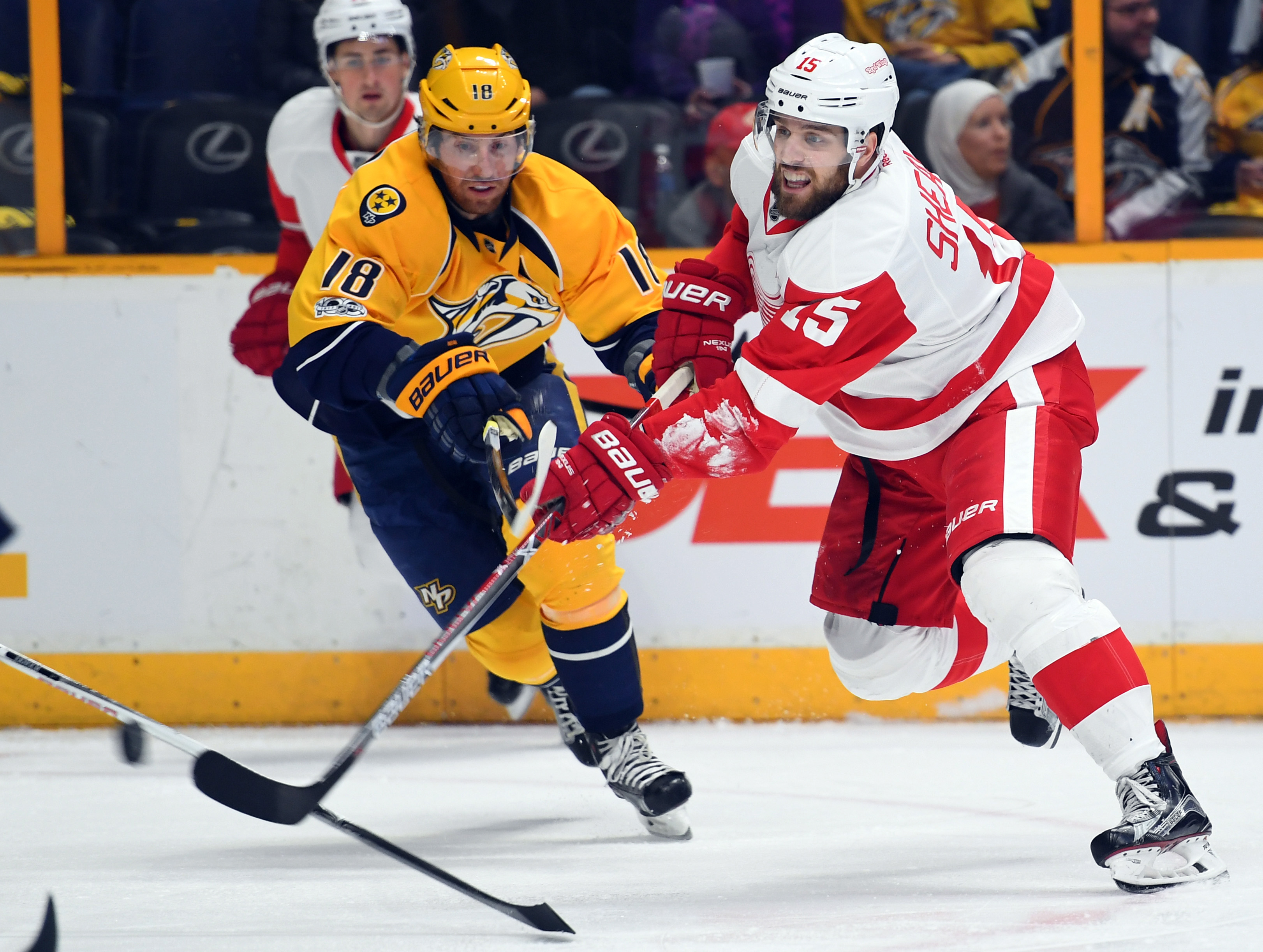 No. 28: Detroit Red Wings
Previous: 27th
Season record: 22-21-9
The Red Wings' recent two-game win streak will prove to be only a brief interruption in Detroit's inexorable march towards missing the playoffs. A horrendously toothless powerplay will only put more pressure on beleaguered goalie "Petr The Great" Mrazek, who stopped 42 shots in the Wings' 1-0 victory over the Predators.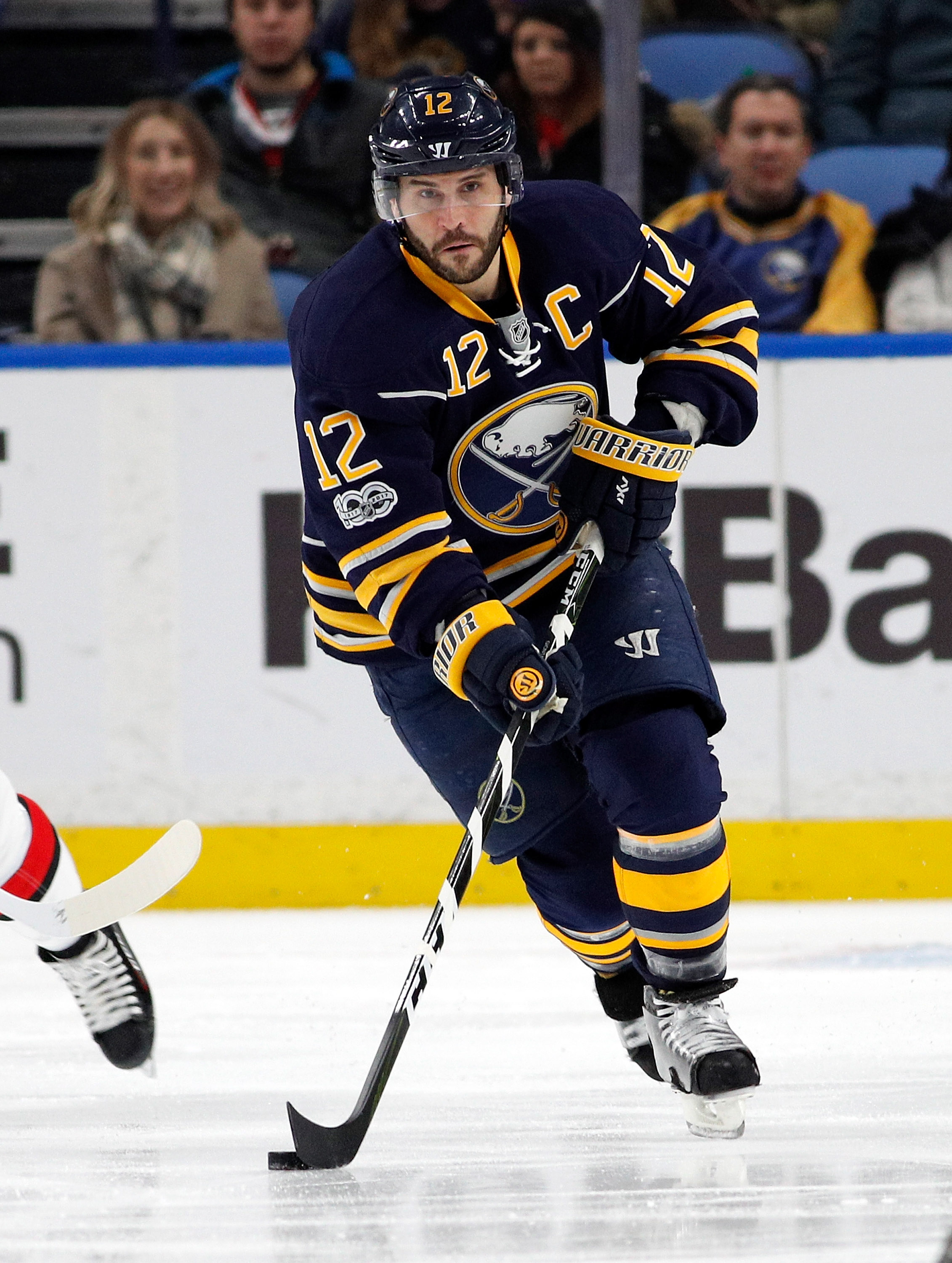 No. 27: Buffalo Sabres
Previous: 26th
Season record: 21-21-10 (52 points)
Buffalo is in the midst of a 2-6-1 skid and has struggled mightily on the road all season. One bright spot is the recent play of goaltender Robin Lehner, who is 5-2-1 with a .930 save percentage in 2017.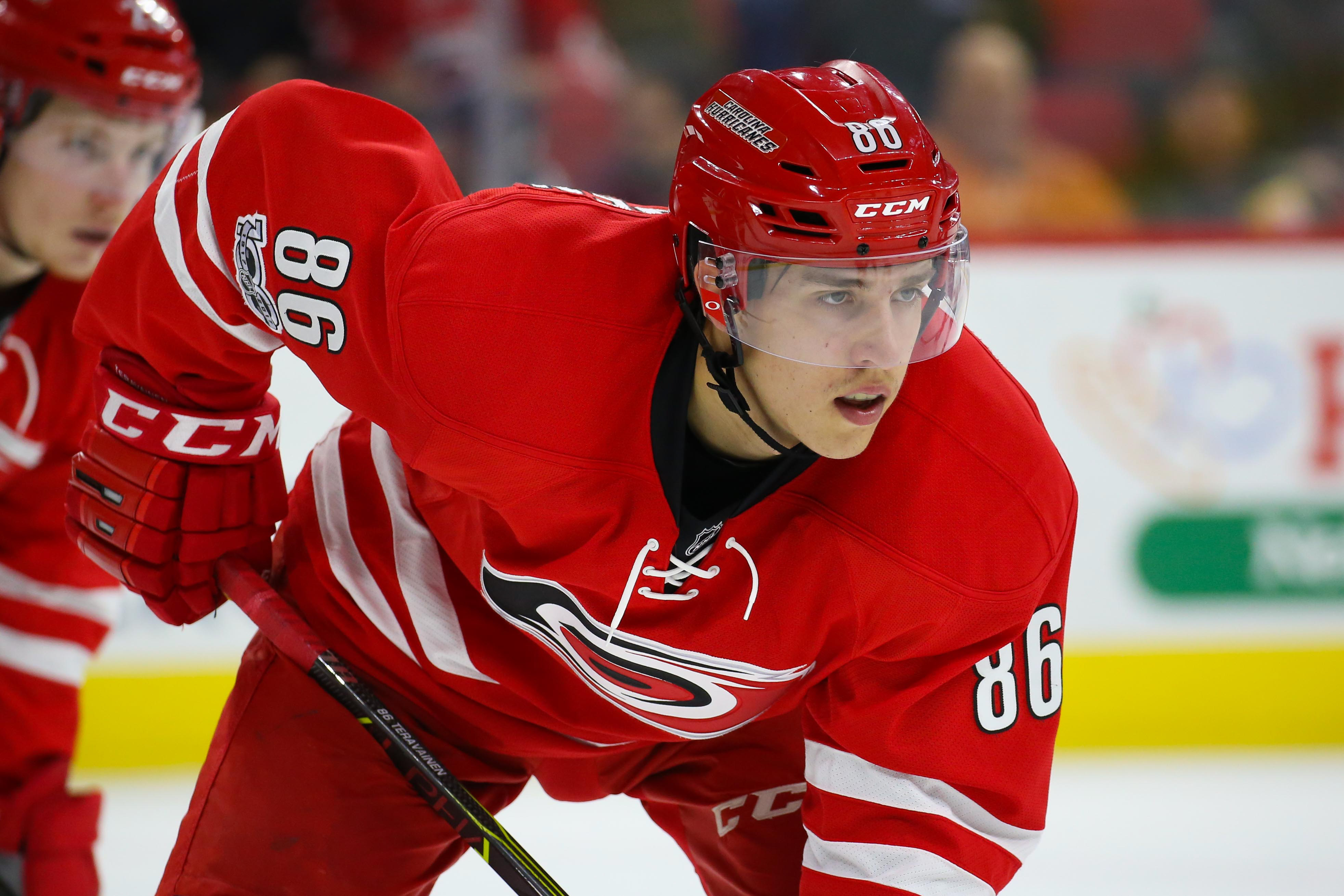 No. 26: Carolina Hurricanes
Previous: 25th
Season record: 24-20-7 (55 points)
The Hurricanes have been wildly up and down lately, with their current three-game win streak preceded by five straight losses. Rookie star Sebastian Aho scored his first career hat trick a week ago in Carolina's 5-1 win over the Flyers.
No. 25: Vancouver Canucks
Previous: 19th
Season record: 23-23-6 (52 points)
Just when it seemed the Canucks had found some game in front of netminder Ryan Miller, they go and lose three straight games. Until they find a way to win on the road, Vancouver will just be spinning its wheels.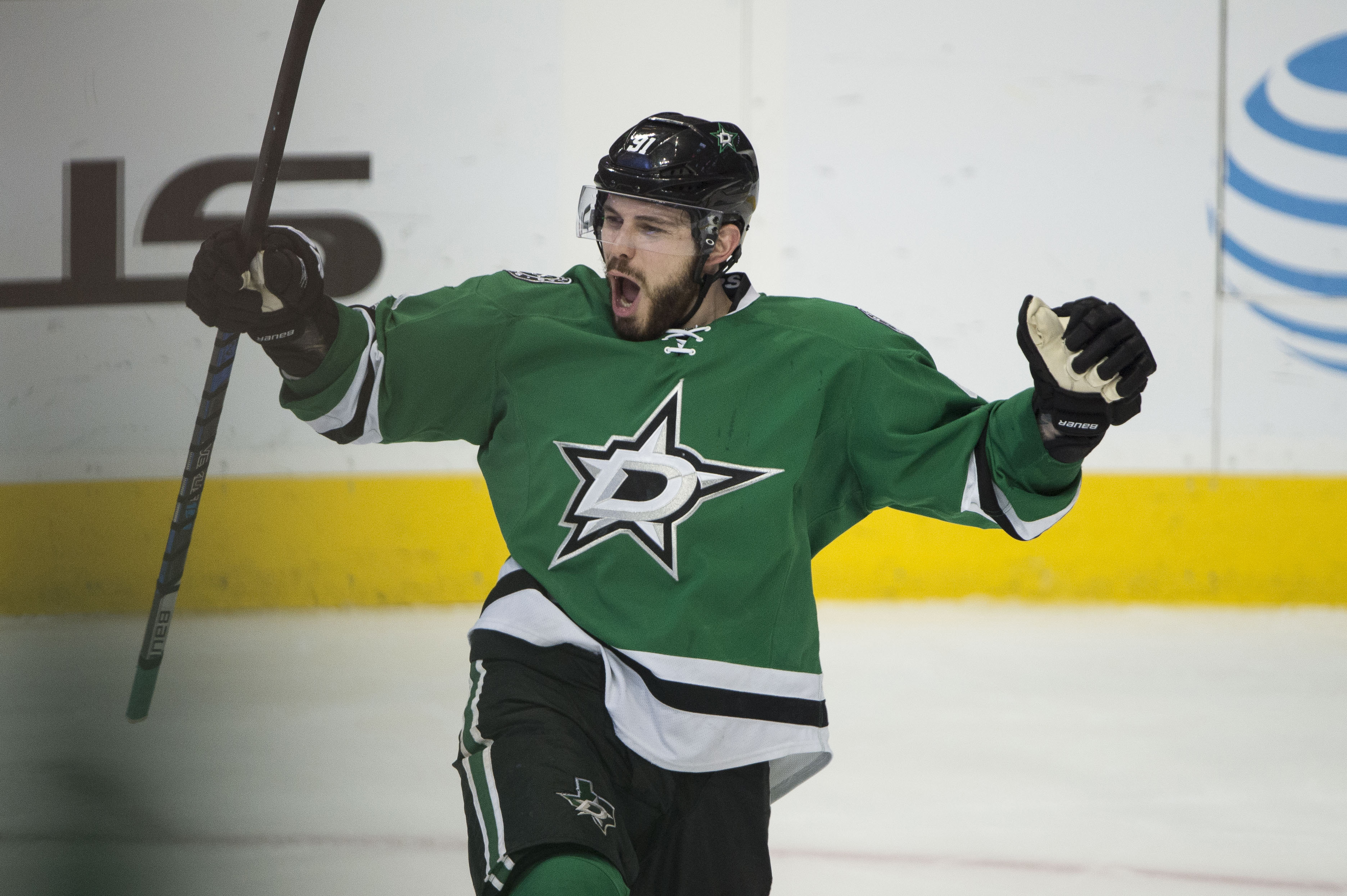 No. 24: Dallas Stars
Previous: 23rd
Season record: 21-22-10 (52 points)
Sporting the league's worst penalty-killing unit, subpar goaltending and porous defense, the Stars can no longer outscore their mistakes. Jamie Benn and Tyler Seguin are producing well below last year's pace.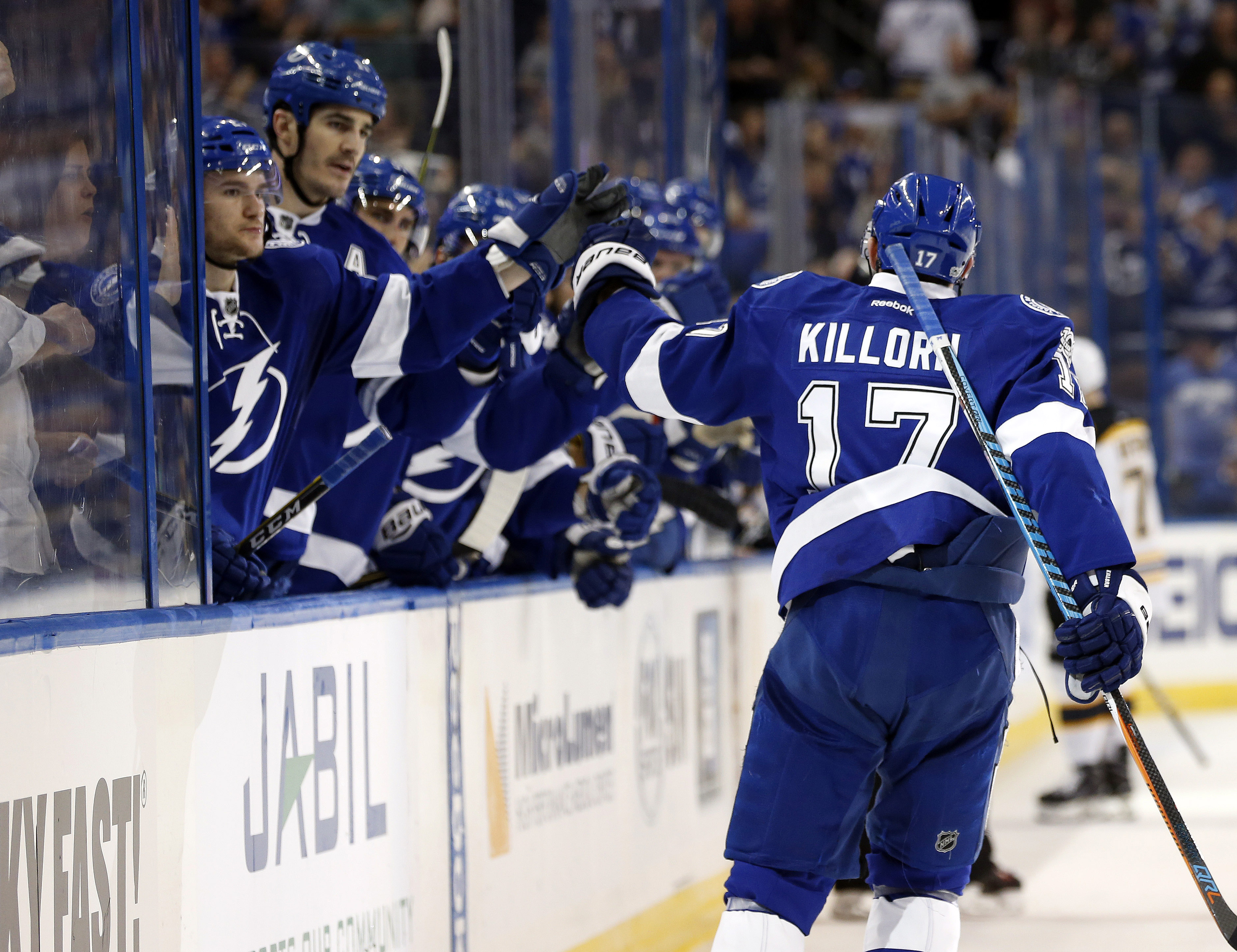 No. 23: Tampa Bay Lightning
Previous: 22nd
Season record: 23-24-6
Flirting with the cellar in the Eastern Conference for a couple weeks now, the Bolts have to stay within striking distance and hope for a spark when sniper Steven Stamkos returns from long-term injured reserve. Goalies Ben Bishop and Andrei Vasilevskiy have faltered badly this year.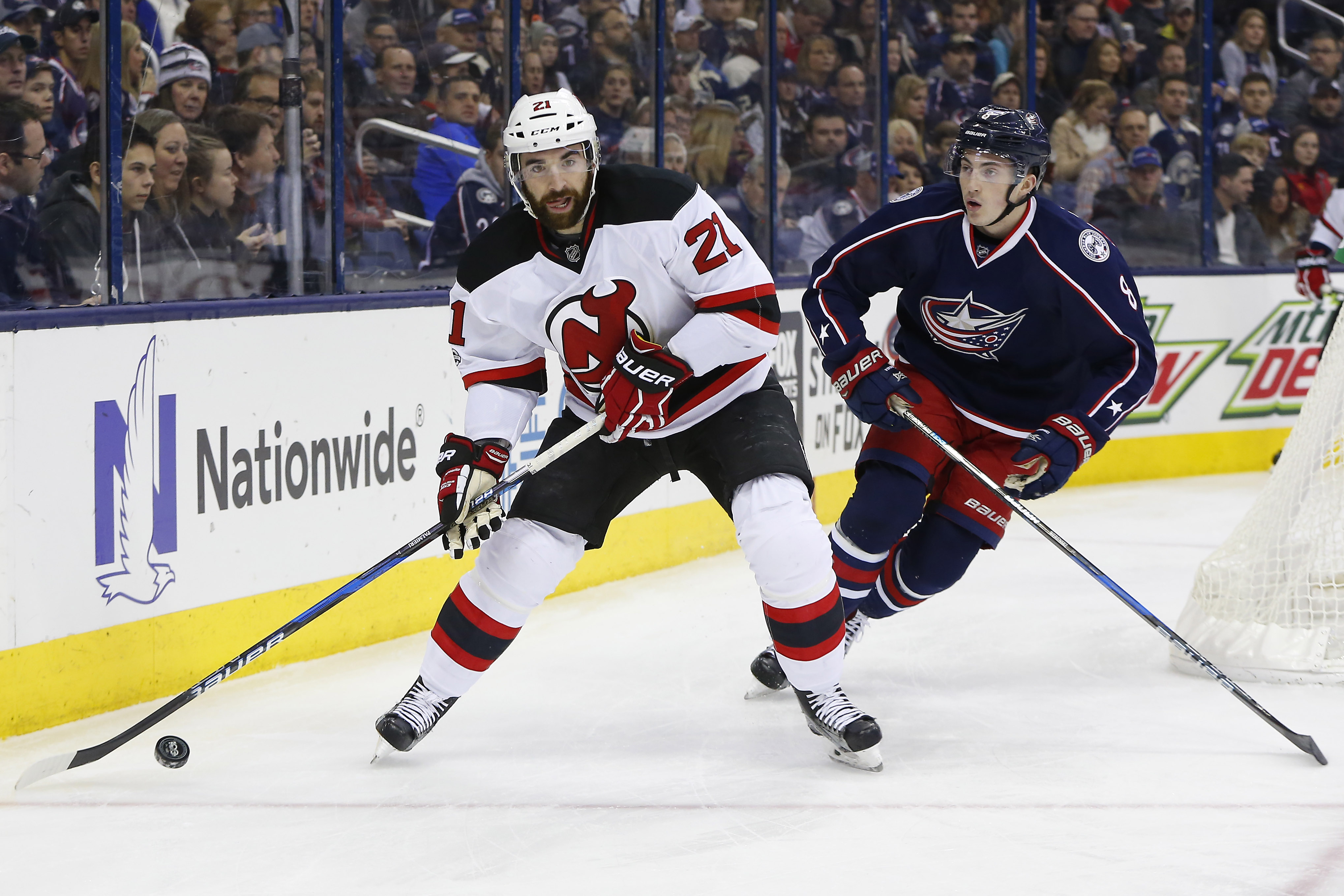 No. 22: New Jersey Devils
Previous: 28th
Season record: 23-21-10 (56 points)
Their domination on home ice earlier this season has taken a nosedive, but the Devils have won six straight on the road, including a 5-1 win Saturday night at Columbus.
New Jersey got a crucial game-winning goal from their sputtering powerplay to beat the Sabres 2-1 Monday night for their second straight victory.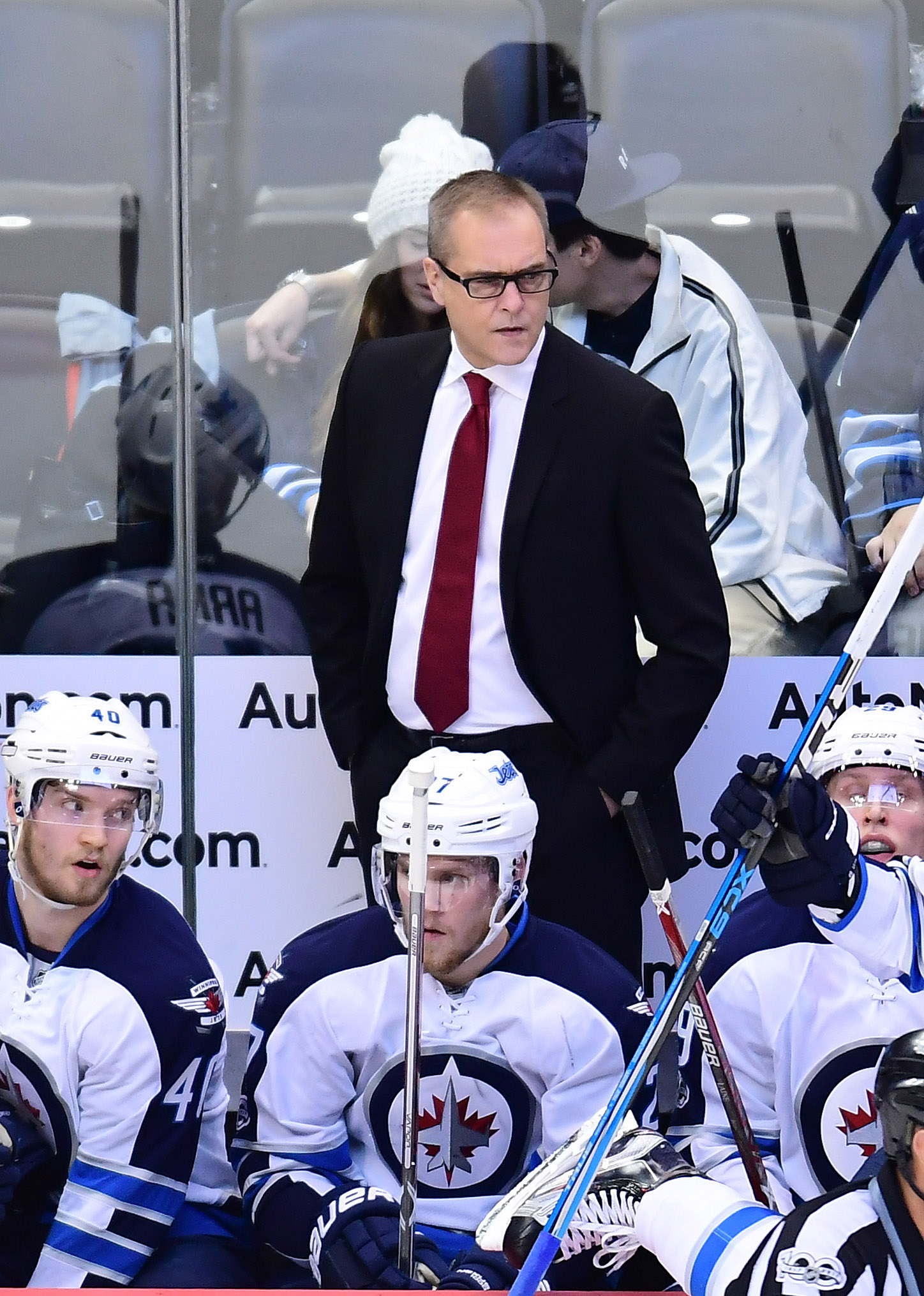 No. 21: Winnipeg Jets
Previous: 24th
Season record: 25-26-4 (54 points)
After Saturday's disappointing loss to Colorado halted a three-game win streak, the Jets open a crucial four-game homestand against Minnesota tonight. Despite a porous defense and Connor Hellebuyck's recent struggles in goal, the Jets have performed well against Central Division opponents so far (including a four-game sweep against Chicago), and have the offensive firepower to challenge for a playoff slot.
No. 20: Florida Panthers
Previous: 20th
Season record: 23-19-10 (56 points)
With Jonathan Huberdeau producing the game-winning goal in his first game back in the lineup this season, the Panthers beat the Ducks 2-1 Saturday night to stay in the hunt for an Eastern Conference wild card slot.
Center Aleksander Barkov also returned from a five-week absence, but things don't get any easier for the Panthers, who now square off against Western contenders in eight straight games.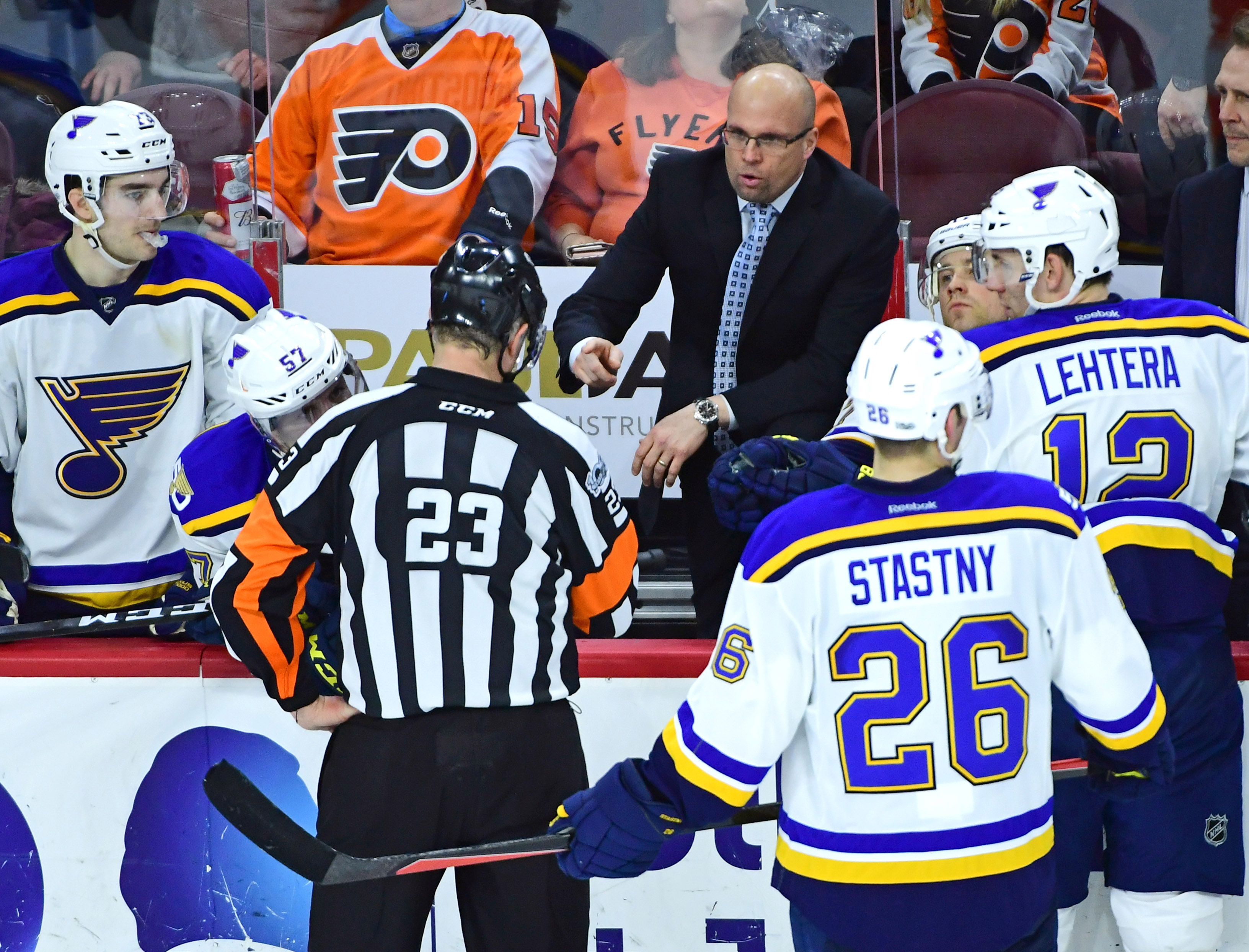 No. 19: St. Louis Blues
Previous: 16th
Season record: 26-22-5 (57 points)
After a tumultuous week in which head coach Ken Hitchcock was replaced by Mike Yeo and center Robby Fabbri was lost for the season with an ACL injury, the Blues grabbed the second wild card slot in the west with an emotionally charged 2-0 win Monday night in Philadelphia.
Still, Yeo will have to shore up a soft blue line and a shaky tandem in net as the Blues continue a crucial five-game road trip through the East.
No 18: New York Islanders
Previous: 21st
Season record: 23-18-10 (56 points)
Going 7-1-1 in their last 10 games, the Islanders have turned the corner and are contending for a playoff spot. Goaltender Thomas Greiss has returned to form and is getting support in front, while the offense is finding ways to win. This didn't seem possible just two months ago.
No. 17: Calgary Flames
Previous: 17th
Season record: 27-25-3 (57 points)
Although their three-game win streak was snapped Sunday by the Rangers in a 4-3 result, the Flames have quietly moved into a wild card slot behind the production of Johnny Gaudreau and Sean Monahan, who have combined for five goals and six assists over the past five games.
No. 16: Boston Bruins
Previous: 14th
Season record: 26-23-6 (58 points)
Goalie Tuukka Rask owns 25 of Boston's 26 wins but is starting to wilt under the burden of a six-month regular season. The Bruins may have to trade for a proven backup as the race for second and third place in the Atlantic Division tightens up. After a slow start, Patrice Bergeron has caught fire, combining with Brad Marchand for nine goals and eight assists over the past five games.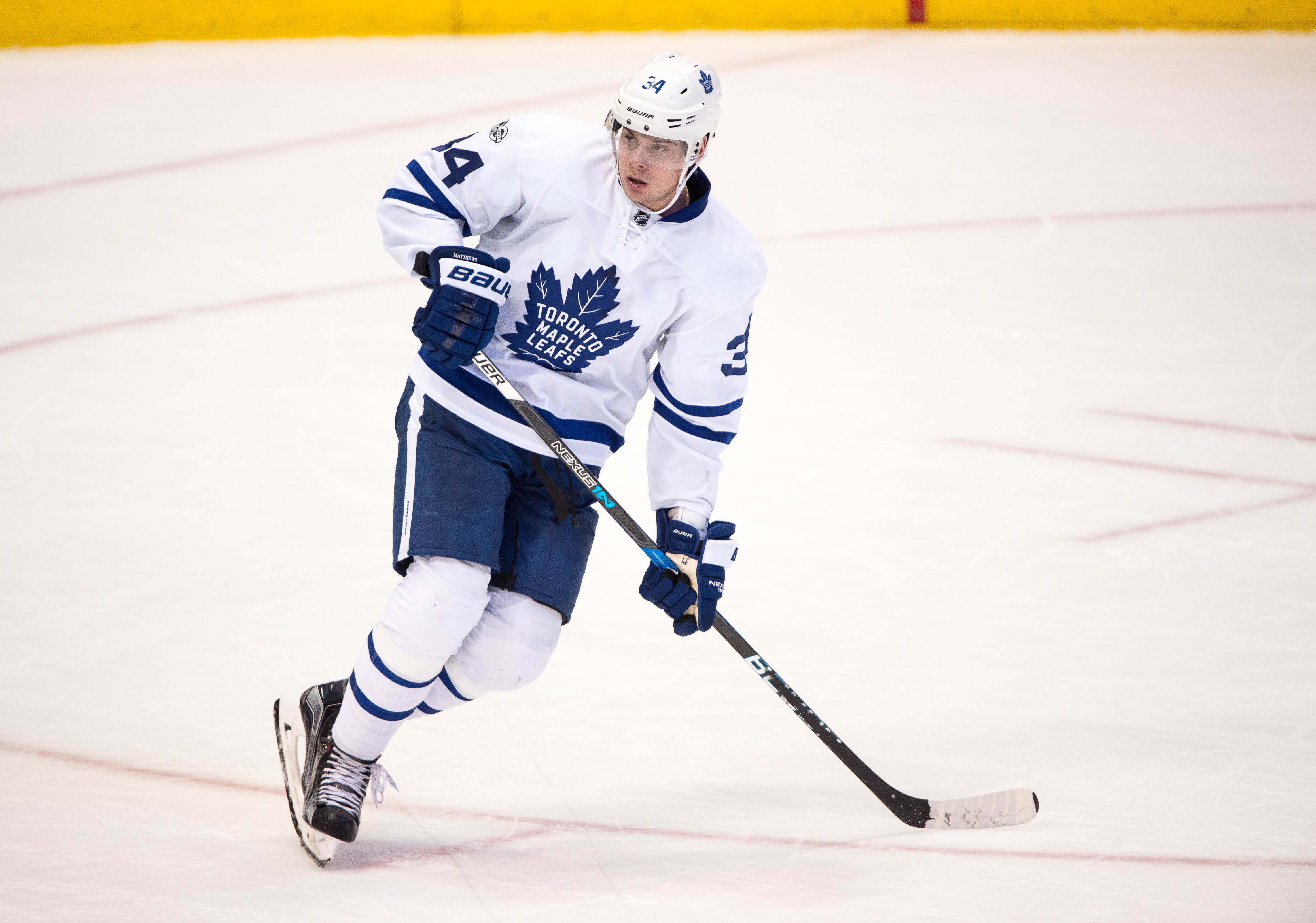 No. 15: Toronto Maple Leafs
Previous: 15th
Season record: 24-17-10 (58 points)
Toronto continues to lead the league in points from first-year players, and centerman Mitch Marner was named the NHL's Rookie of the Month for January, scoring 11 assists with 15 points in 13 games last month.
Toronto rookies scored all five goals in Monday night's 6-5 overtime loss to the Islanders, and the Maple Leafs picked up a point to jump over Boston into third place in the suddenly crowded Atlantic Division.
No. 14: Los Angeles Kings
Previous: 18th
Season record: 27-22-4 (58 points)
The Kings' five-game win streak screeched to a halt Sunday afternoon in a 5-0 beatdown by the juggernaut Washington Capitals. Nonetheless, last week Jeff Carter scored his league-leading ninth game-winning goal, while goalie Peter Budaj was named the NHL's Third Star of the Week after posting two straight shutouts to lead the NHL with seven this season.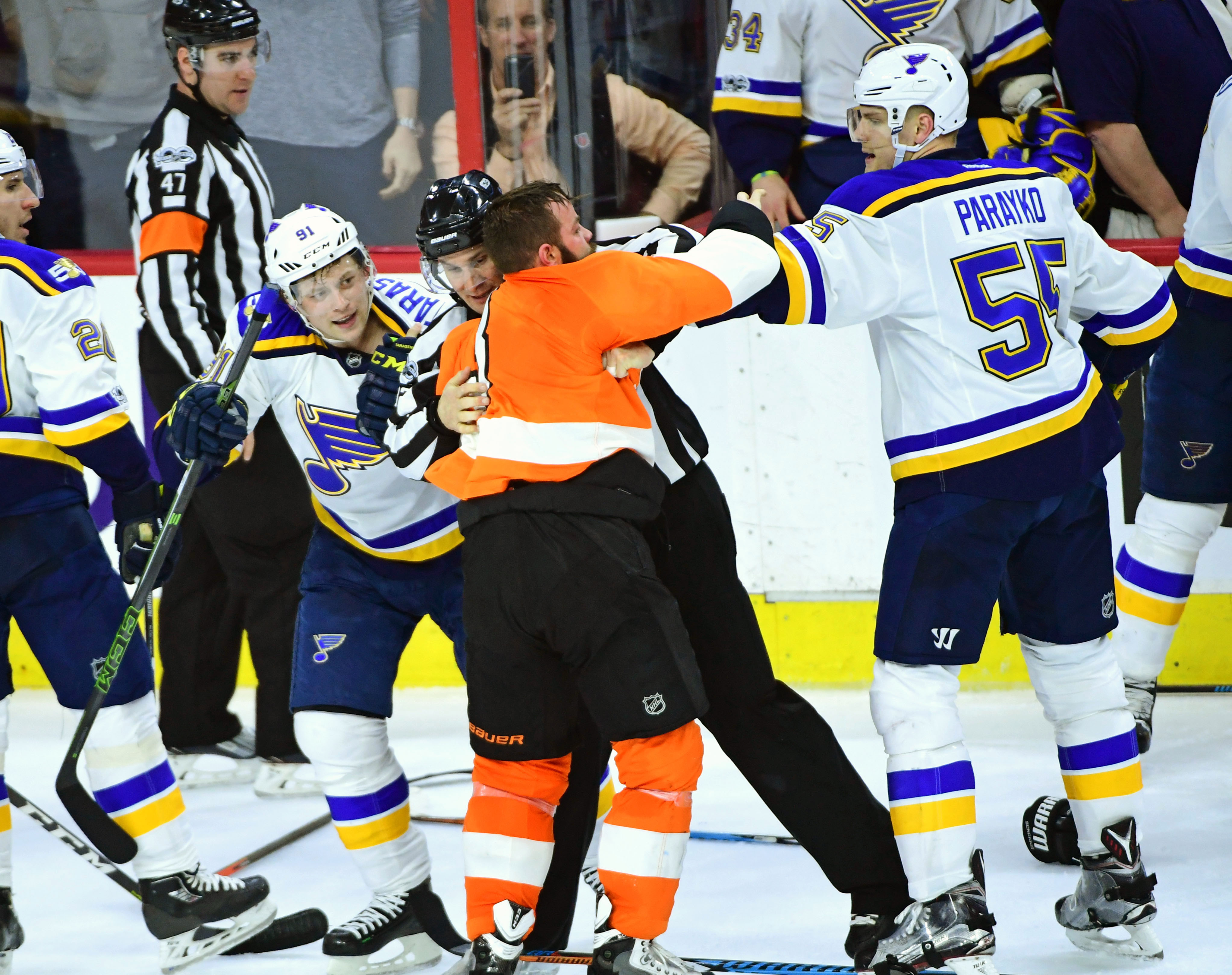 No. 13: Philadelphia Flyers
Previous: 13th
Season record: 26-21-7 (59 points)
The Flyers are in the midst of a five-game homestand, posting a record of 11-3-2 in their last 16 games at the Wells Fargo Center. They'll need to string together some wins to fend off a pack of teams with games in hand who are gunning for the second wild card slot in the East.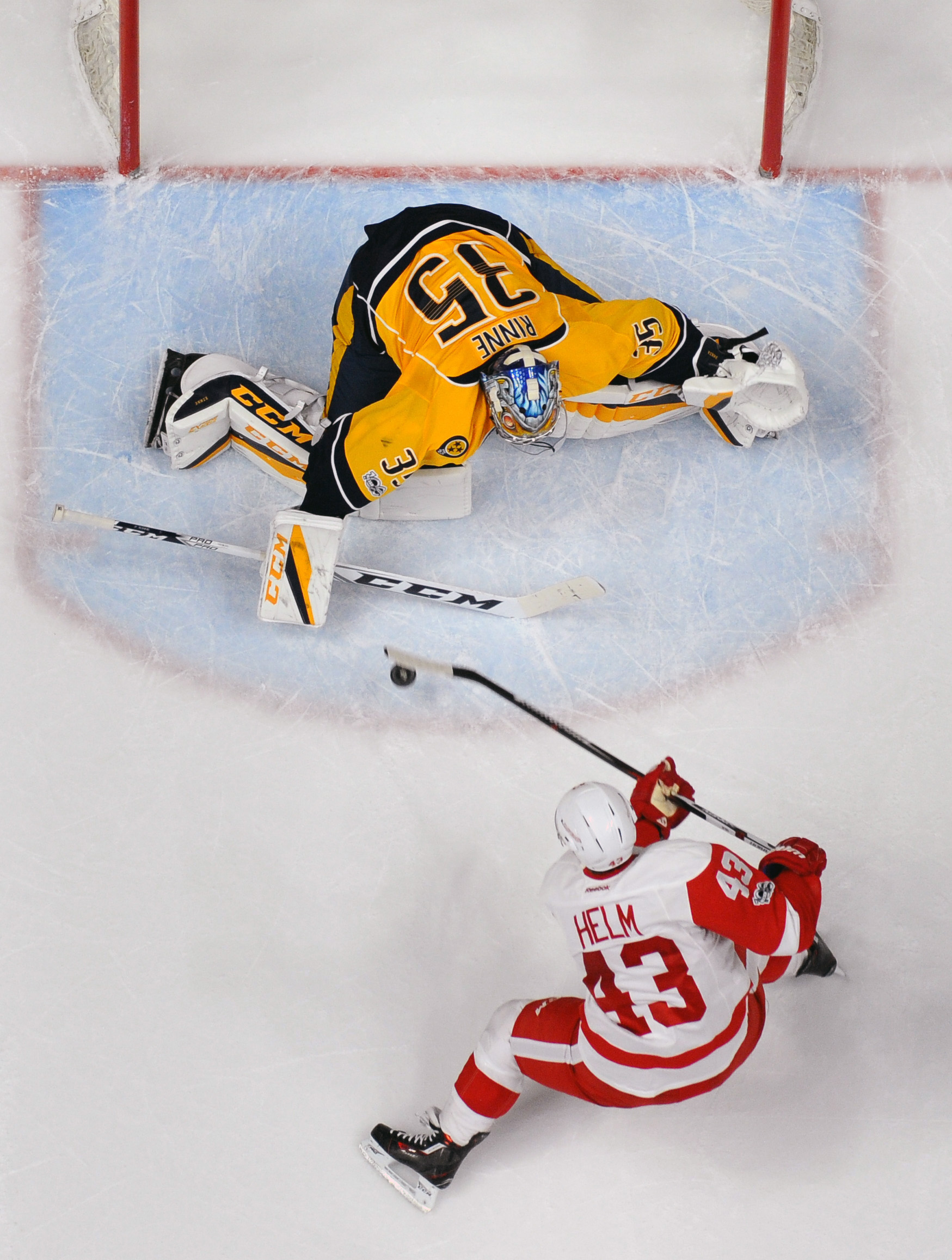 No. 12: Nashville Predators
Previous: 12th
Season record: 25-19-8 (58 points)
Going 6-2-2 in their past ten games, the Preds are finally rounding into the form everyone predicted they would show three months ago. Pekka Rinne can still produce a monster performance, but has struggled all year to find any consistency in net. Can Nashville catch the Blackhawks? Not likely.
No. 11: Ottawa Senators
Previous: 11th
Season record: 27-17-6 (60 points)
The Senators have cruised along since November in second place of the Atlantic Division, powered by balanced scoring, stingy defense and now Mike Condon's solid goaltending. But with the rest of the division gaining ground, Ottawa can ill-afford a mid-winter snooze.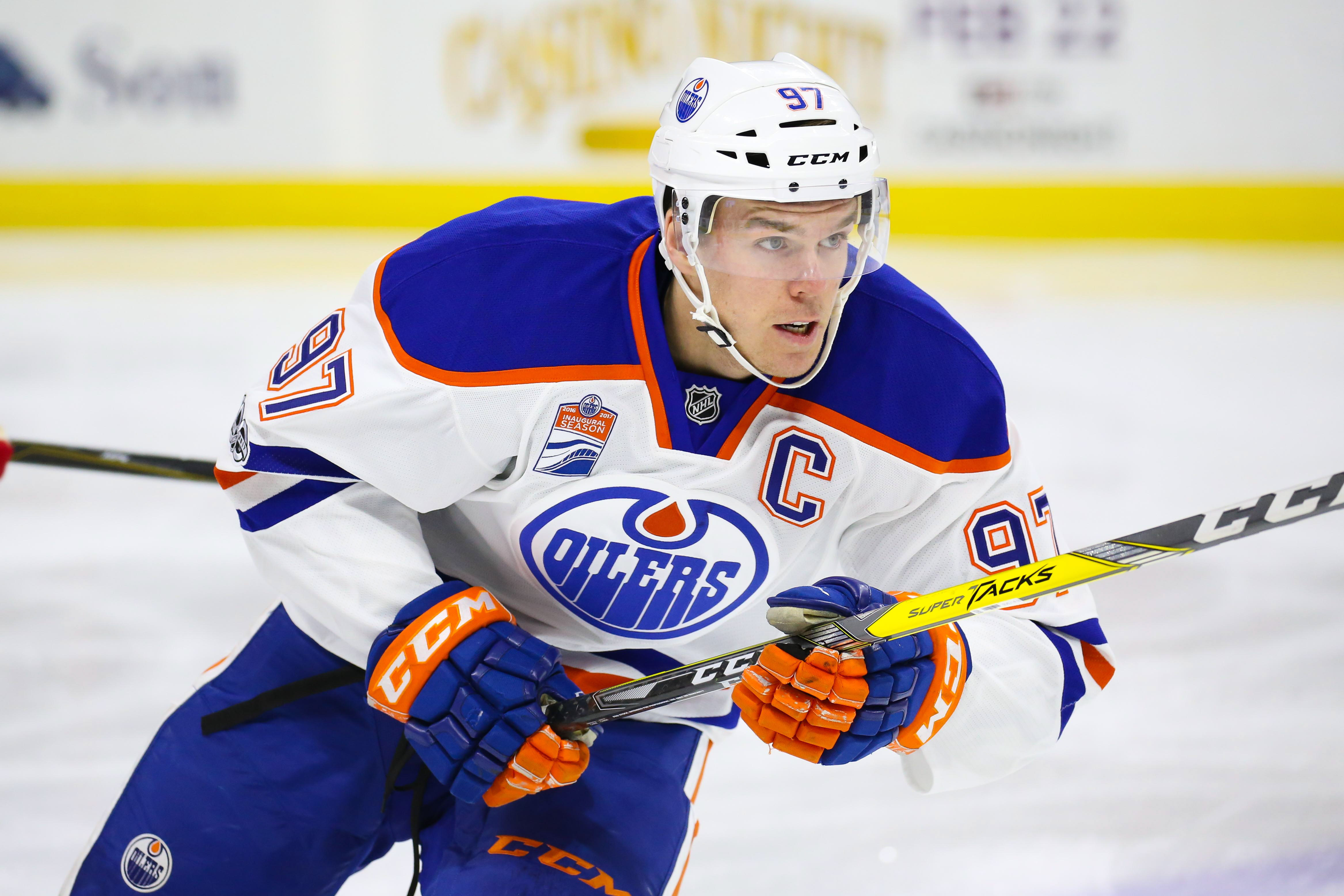 No. 10: Edmonton Oilers
Previous: 8th
Season record: 29-18-8 (66 points)
Ending a three-game slide with a big 1-0 shootout victory in Montreal, the Oilers are 6-3-1 in their last 10 games and just three points out of first place in the rough-and-tumble Pacific Division. Goalie Cam Talbot is having a star-making season with a statline close to the best in the West. The Oilers have five days to rest before hosting the Blackhawks on Saturday night.
No. 9: Anaheim Ducks
Previous: 10th
Season record: 28-16-10 (66 points)
The Ducks are keeping pace just three points behind the division-leading Sharks, but might be looking to trade for more offensive firepower before the playoffs.
No. 8: New York Rangers
Previous: 9th
Season record: 33-18-1 (67 points)
Riding a two-game win streak, the Rangers host the Ducks tonight at MSG, where they've posted a middling 15-11-1 record so far on home ice. Speedster Michael Grabner leads the team with 23 goals, but Henrik Lundqvist is still struggling to find a groove, and the team could use some help to bolster the blue line.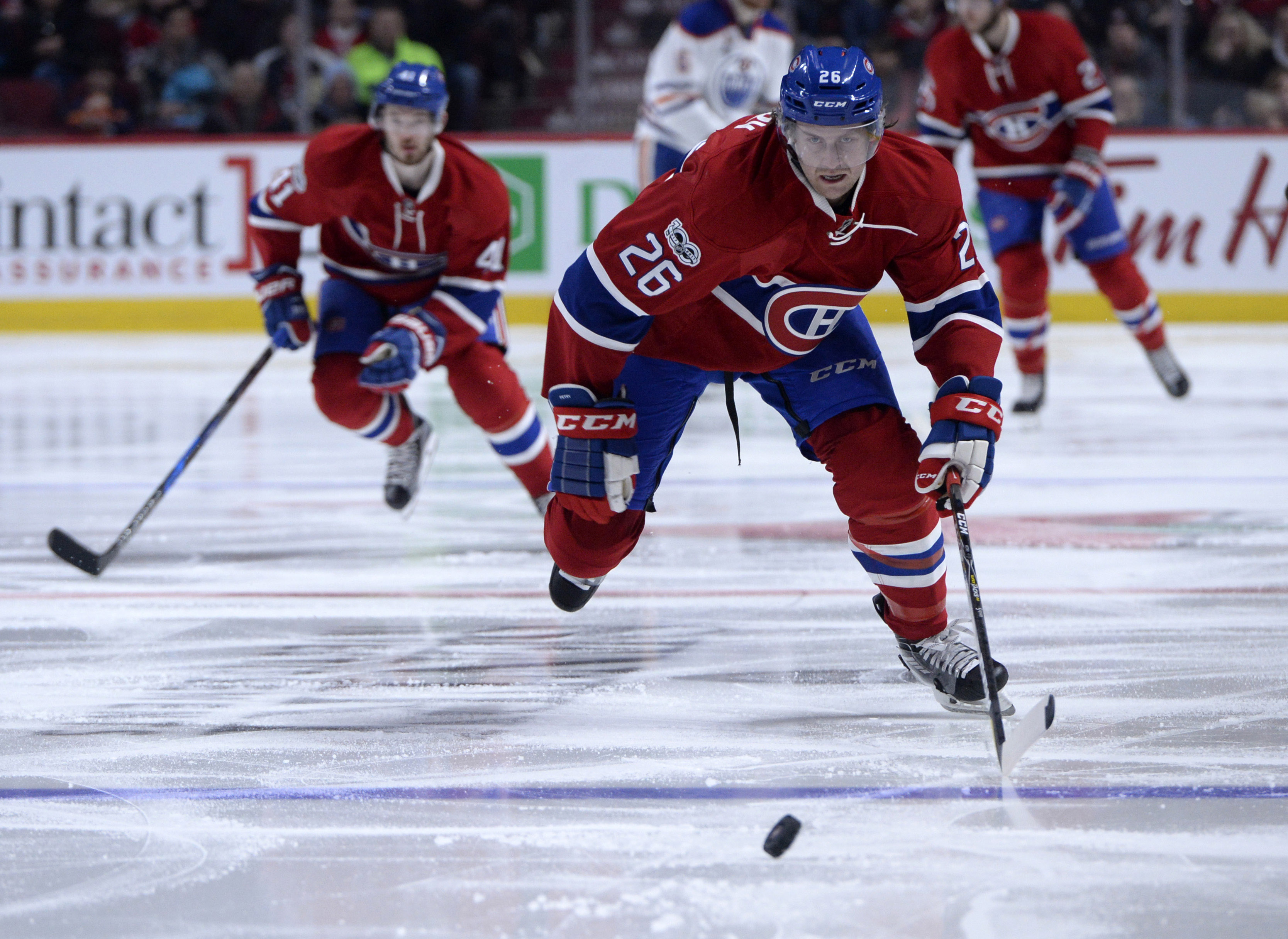 No. 7: Montreal Canadiens
Previous: 5th
Season record: 30-16-8 (68 points)
The Habs have stumbled a bit recently, going 3-5-2 over the past 10 games, but can get back to winning against Colorado, Arizona and St. Louis in their next three games.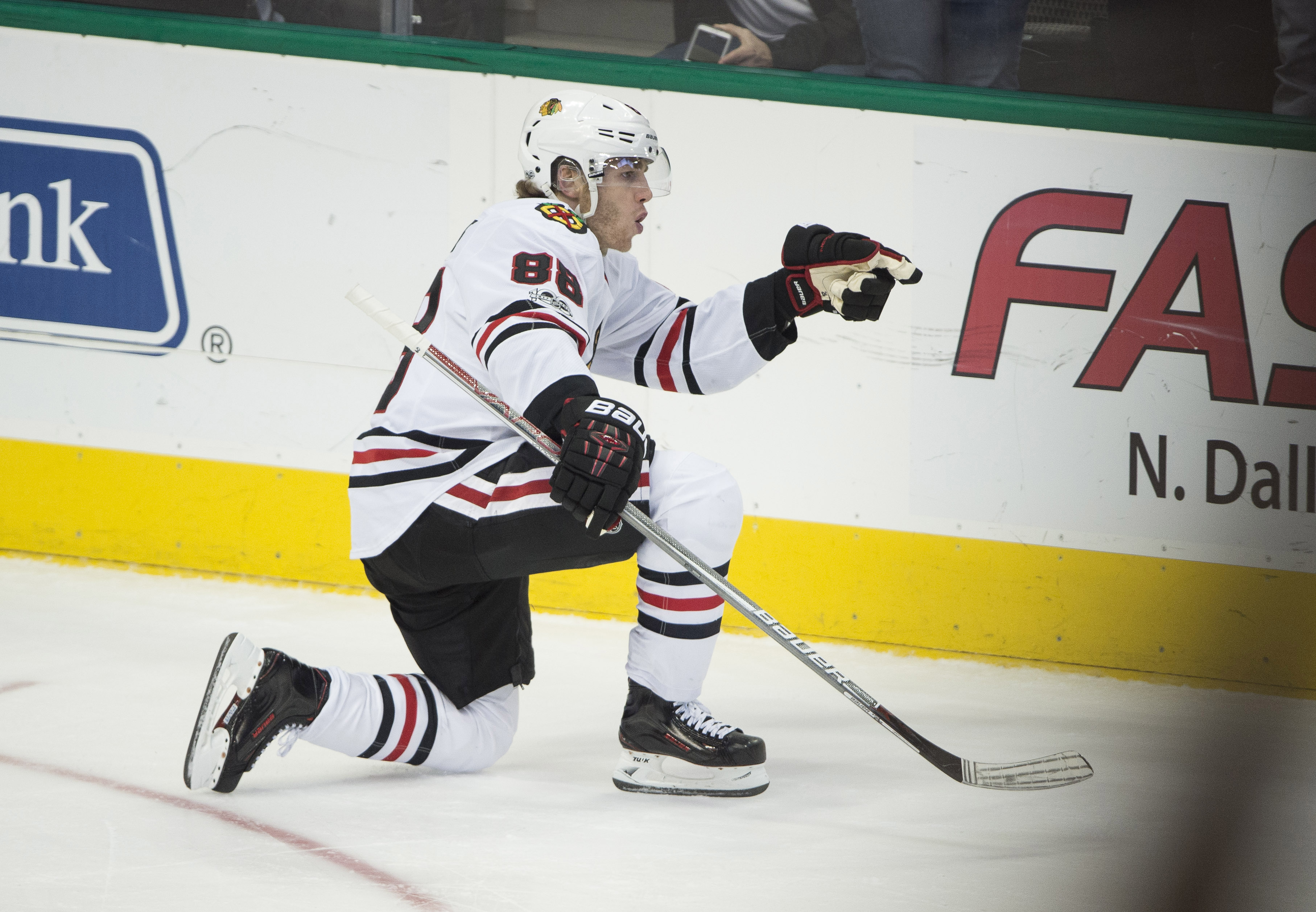 No. 6: Chicago Blackhawks
Previous: 7th
Season record: 32-17-5 (69 points)
Chicago's rookies are starting to make an impact, and the team has found more balanced scoring in winning its last two games. But recently, the 'Hawks have been bitten by squandering third-period leads, and are still searching for the consistency of a championship team.
Chicago has a big opportunity to gain ground on the Minnesota Wild when the teams square off in St. Paul on Wednesday night.
No. 5: San Jose Sharks
Previous: 6th
Season record: 33-17-3 (69 points)
With Tomas Hertl back in the lineup and immediately producing points, the Sharks are fully locked and loaded, winning nine straight games before a tough shootout loss Saturday night against Arizona.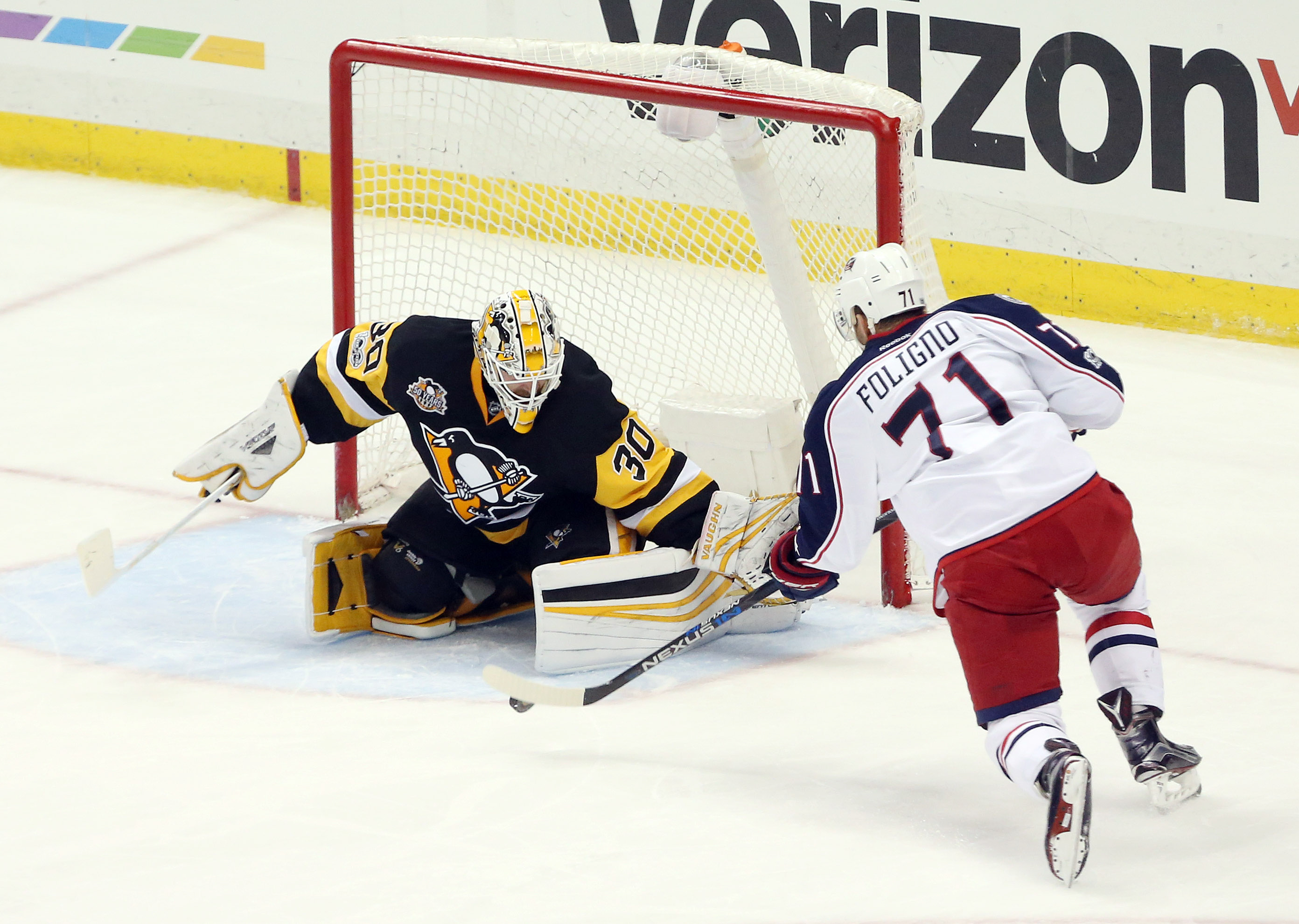 No. 4: Columbus Blue Jackets
Previous: 3rd
Season record: 33-13-5 (71 points)
Since their 16-game winning streak ended, Columbus has struggled, going 4-5-1 in the last 10 games. Still, the Blue Jackets remain the league's most dangerous team.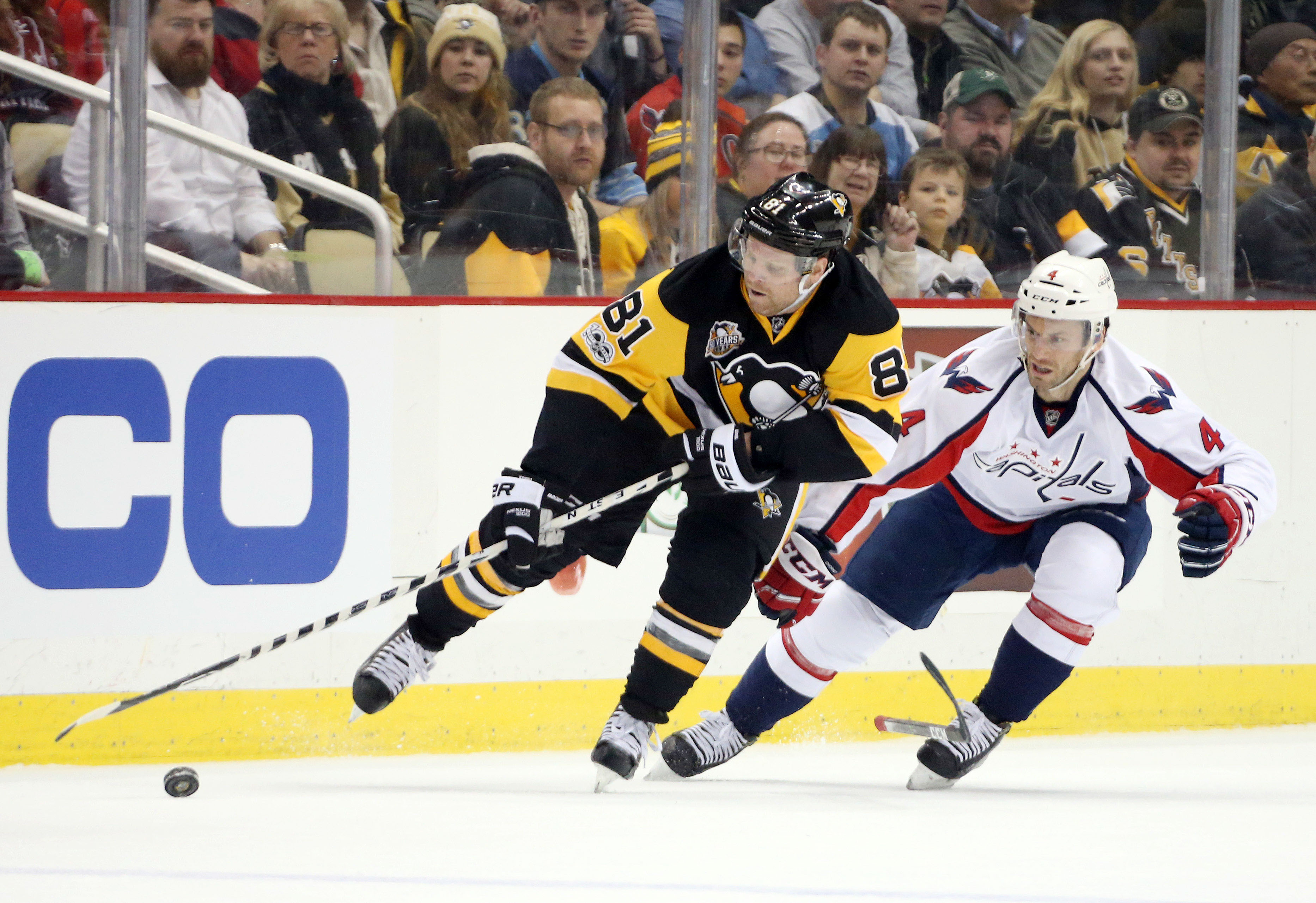 No. 3: Pittsburgh Penguins
Previous: 4th
Season record: 33-13-5 (71 points)
Riding a three-game win streak, the Penguins have amassed an astonishing 22-3-2 record on home ice, and will hardly miss top-line winger Connor Sheary, who is out 4-6 weeks. The big mystery is what will happen to underperforming Marc-Andre Fleury as the trade deadline approaches.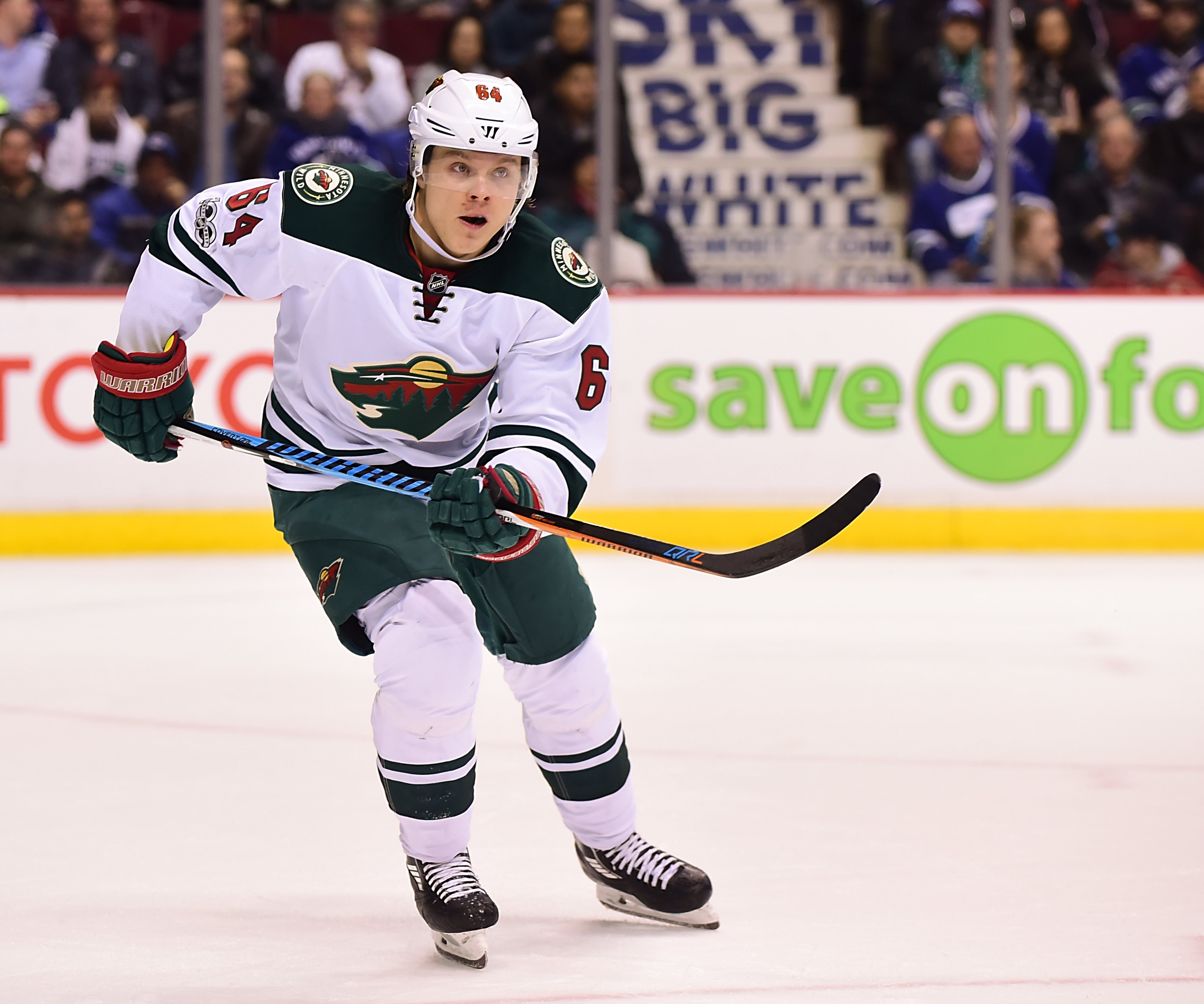 No. 2: Minnesota Wild
Previous: 2nd
Season record: 34-12-5
Scoring early and often, the Wild posses a deep barrage of firepower to complement their always tight-fisted defense. Mikael Granlund's current 12-game point streak is just one of many franchise records to fall this year, while the fourth line has quietly become the NHL's best.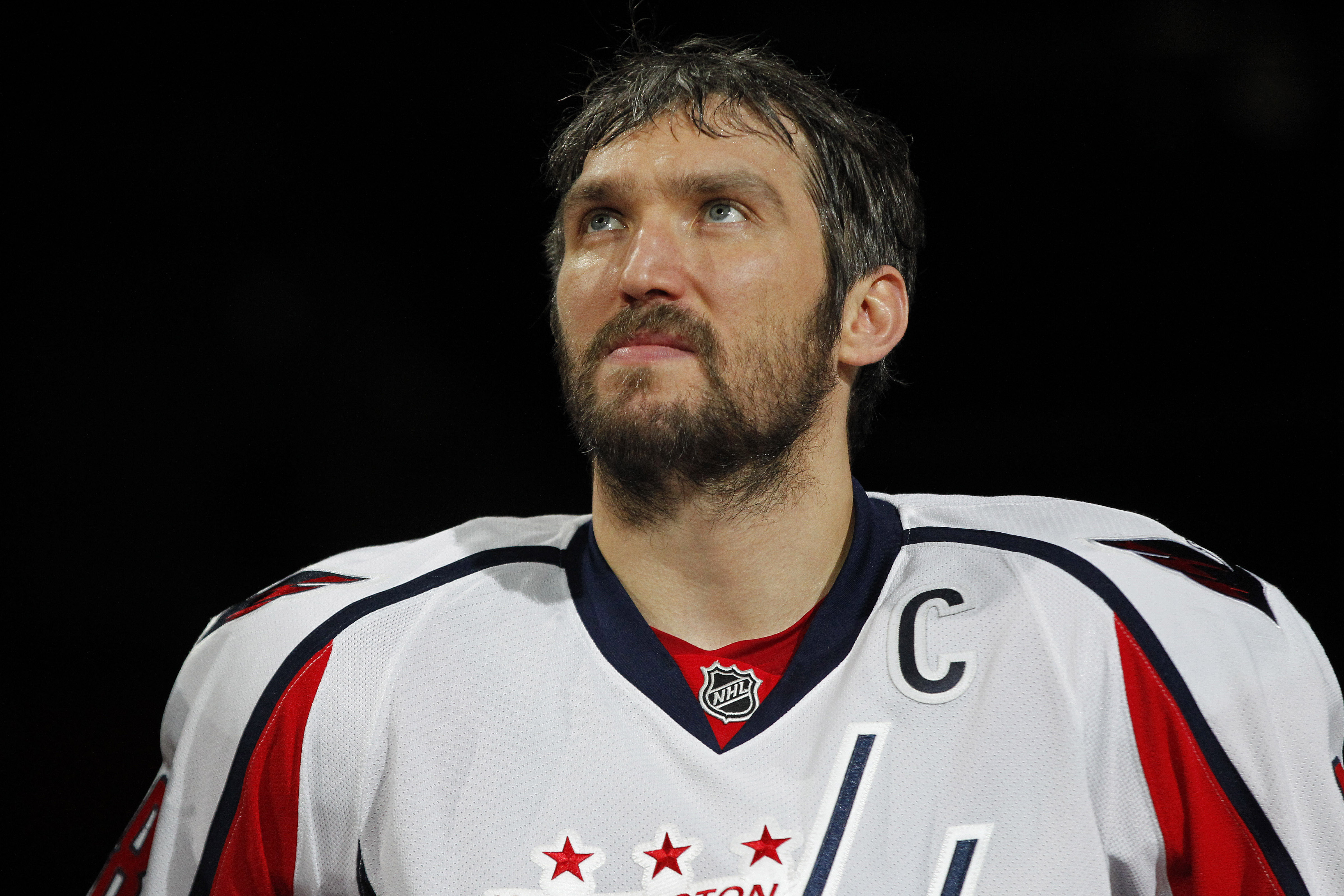 No. 1: Washington Capitals
Previous: 1st
Season record: 36-11-6 (78 points)
The Capitals have won three straight and are starting to pull away from the pack in the Eastern Conference. Washington has not lost at Verizon Center since December 29, outscoring opponents by a whopping 45-12 ledger during their nine-game win streak at home.
This article originally appeared on