NHL Participation In 2018 Olympics Looks Doubtful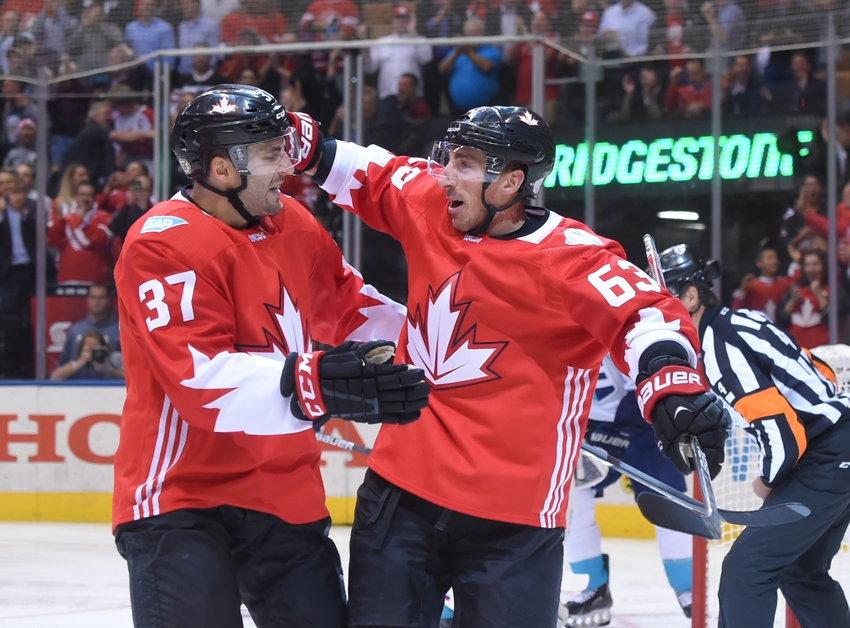 Patrice Bergeron and Brad Marchand are doing some serious damage in the World Cup of Hockey. They would love to play in the 2018 Olympics for Team Canada, but that may not happen.
The National Hockey League may end up banning their players from participating in the 2018 Olympics in South Korea.  The big reason is that IOC has chosen not to help pay for things like insurance for players attending the Games. That multi-million dollar shortfall (early estimations have the dollar value at $10 million US) is something the league doesn't want to cover themselves.
But they're perfectly fine sinking half a billion dollars into a disaster in the desert, but that's none of our business.
NHL's number two man Bill Daly wasn't very optimistic about the NHL's chances of being able to play in Pyeongchang two years from now.
"I'm not going to handicap it, but what I'd say is I think time is very short to make a decision and I'm not sure there's been a lot of progress made in the past six months," Daly said Tuesday afternoon. "And I'm not sure there's any prospect of progress being made.
"So on the basis of that I would say I'm more negative today than I was two weeks ago."
The National Hockey League has been sending players to the Olympics since 1998. While it has been a minor inconvenience for the NHL teams, most of them (including the Boston Bruins) have reaped the benefits of having players who have earned a medal. At the last Olympics, the Bruins were one of only two teams that had players win one of each medal (Patrice Bergeron – Gold – Team Canada, Loui Eriksson – Silver – Team Sweden, and Tuukka Rask – Bronze – Team Finland).
Daly said previously that a final decision on the NHL's participation in the Olympics would happen around the end of the year.  Daly is hoping there can be a definite answer earlier than that.
"I might be a little more manic on that issue than others because we have a schedule to create for (the 2017-18 season)," Daly said. "And that changes a lot depending on whether we go to the Olympics."
NHL Commissioner Gary Bettman was more hopeful about the situation than Daly was, but not by much.
"The discussions are at a point where the IOC has made its position clear and I think its fair to say the IIHF, Rene Fasel, is trying to figure out what to do," said the commissioner according to TSN. Fasel told the Associated Press earlier on Tuesday that he believed the odds were 50-50 that the NHL would participate, and he thought that projection was generous.
When I think Gary Bettman, I think 'lockout'. Bettman sure likes to use them as a form of leverage against players. There are players who really want to play for their home countries and having them banned from the 2018 Olympics will sure stoke the fires of resentment. It's almost as if he's getting ready for the 2020 lockout early.
The NHL should sit down with the players' union and ask if they want to participate in the 2018 Winter Games. If so, they've got two years to come up with some kind of plan that will cover the extra insurance costs (or Gary Bettman could open his wallet and meet the players half way), and allow players like Bergeron, Marchand, and Rask to play for their countries.
This article originally appeared on