NHL Mid-Season Grades: Pacific Division Breakdown
Trin Potratz/FanSided via Puck Prose

Fansided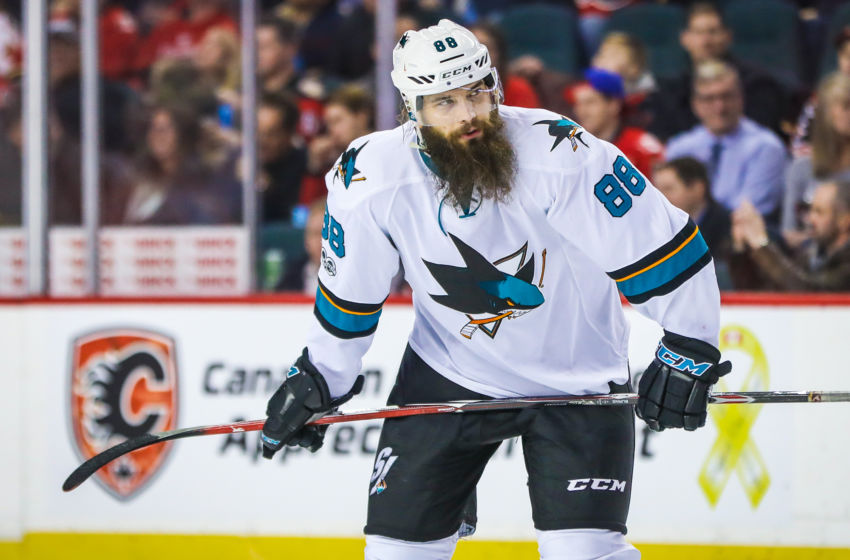 NHL Mid-Season Grades, Surprises, Letdowns, Future Outlook: Complete Central Division Breakdown by Team and Position, Including Predictions for the Remainder of 2016-17
Today we'll be handing out NHL mid-season grades for the Western Conference's Pacific Division which includes the Anaheim Ducks, Arizona Coyotes, Calgary Flames, Edmonton Oilers, Los Angeles Kings, San Jose Sharks, and Vancouver Canucks.
The Ducks lead the way with 59 points in 47 games. Edmonton is four points behind at 55 with a game in hand. San Jose occupies the final playoff spot with 54 points in 44 games. Fighting for a Wild-Card spot: Calgary (51 points), Los Angeles (48 points), and Vancouver (48 points). The Coyotes sit alone in the basement with 32 points.
Take a look at our Central Division mid-season grades.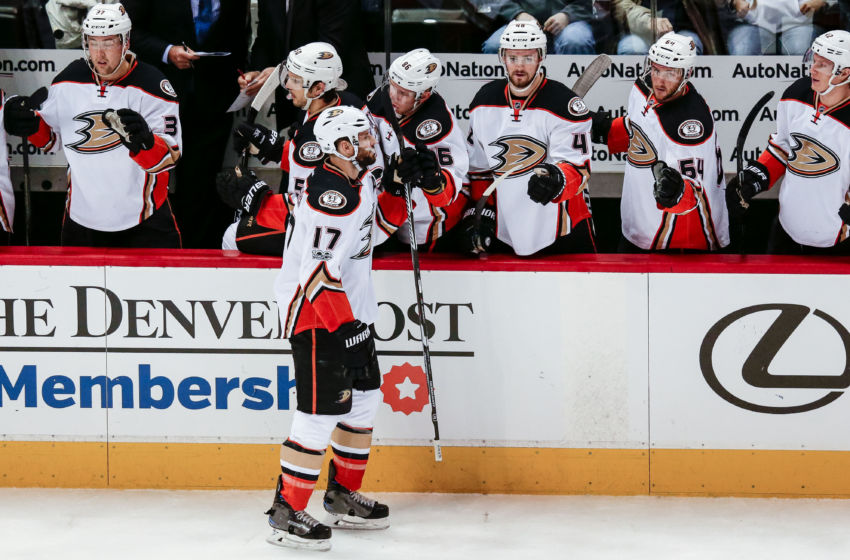 ANAHEIM DUCKS
Current Record: 24-13-9 (57 points)
The Anaheim Ducks find themselves at the top of the Pacific Division at the halfway point, despite the loss of Bruce Boudreau. Not many were optimistic about Randy Carlyle returning to coach, but the Ducks are getting brilliant contributions from their veterans, while their young defense group plays out of their minds.
FORWARDS: B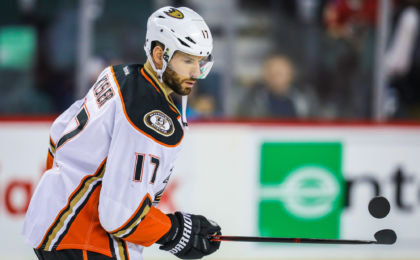 Good news; Ryan Kesler is having a career year despite turning 32 prior to season start. Bad news; Corey Perry and Ryan Getzlaf have combined for 13 goals.
Rickard Rakell held out for the beginning part of the season before settling on a six-year deal worth $3.8 million a season, and in return, he has scored 17 goals. He had 20 last year.
The Ducks have received solid contributions from rookies Nick Ritchie, Joe Cramarossa and Ondrej Kase, with the latter two being 3rd round and 7th round draft picks.
Antoine Vermette on a value contract has solidified the Ducks' bottom six and has become a mentor to his young linemates.
DEFENSE: A-
The Ducks have one of the youngest defense corps in the league, but they're also one of the most dominant.
Rumors ran rampant about Cam Fowler moving on, but the Ducks held onto him and it is paying off in spades. Fowler has nine goals and 14 assists so far this season, and is going to make the Ducks' management make a big decision come expansion time.
Lindholm and Manson have formed a solid shutdown pairing, allowing Kevin Bieksa to take on a mentoring role to young d-men in the pipeline like Shea Theodore, Brandon Montour, and Jacob Larsson.
GOALIES: B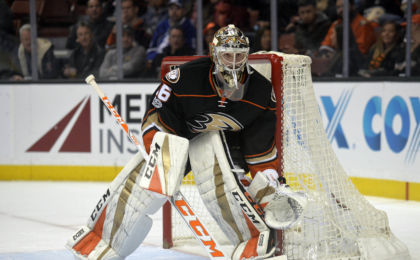 John Gibson had a bit off a rocky start, but the new starting goalie is now sporting a .920 save percentage. Gibson is one of the youngest starting goaltenders in the league, and he is showing he will certainly be "the guy" for many years.
Veteran backup Jonathan Bernier was brought in for insurance if Gibson had trouble adjusting to the starting role, but Bernier himself has been underwhelming. Any goalie that boasts a save percentage south of .900 is no good.
BIGGEST SURPRISE: RAKELL'S SCORING PROWESS
Rickard Rakell is a very good young hockey player, but I don't think anybody expected him to breakout with this type of magnitude.
His 17 goals in 33 games would put him on pace for 42 over an 82-game season.
With his cheap contract, Rakell could be dubbed one of the best bargains as time goes on. Fantasy hockey league players should take note of this guy because he looks like the real deal.
BIGGEST DISSAPOINTMENT: COREY PERRY'S GOAL SCORING SLUMP
Corey Perry is a former 50-goal scorer. He has scored more than 30 goals in seven NHL seasons. He is a pure scorer, but this year, Perry has had trouble finding the back of the net.
His eight goals in 44 games has him on pace for only 15 goals, which would be his lowest since his rookie year when he scored 13 in 56 games.
Perry will find his scoring touch again, but it will likely be too late to score more than 25 this season. Huge disappointment.
OUTLOOK:
The Ducks are a well-oiled machine, and will likely stay near the top of the Pacific Division throughout the remainder of the year.
The Ducks will add a cheap depth defender around the deadline, and will likely be out of the playoffs in the first two rounds.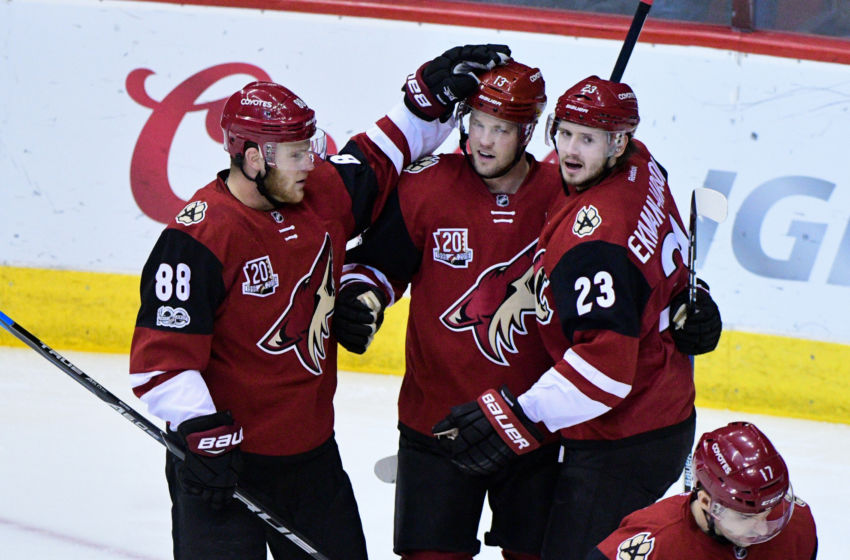 ARIZONA COYOTES
Current Record: 13-24-6 (32 points)
The Arizona Coyotes are one of only two teams who are currently completely out of the playoff picture. New GM John Chayka turned the team over to a youth movement with a strategy that revolves around analytics. To say year one is a write-off is an understatement, but growing pains were expected. The Coyotes will add draft picks and young players by dealing their veterans (save for Shane Doan, but we will see).
FORWARDS: C-
New York Islanders Roundtable: Worst Team in the NHL Edition
The forward group is lifeless without Max Domi.
Radim Vrbata is leading the team in scoring out of necessity and should be one of the top players to be moved around the trade deadline.
Anthony Duclair and Shane Doan are having underwhelming seasons and that's a cause of concern for two different reasons. Duclair shouldn't be struggling this bad, and it's about time for Doan.
Jordan Martinook and Christian Dvorak have played well despite the team's struggles and seem to have an edge on the likes of Lawson Crouse and Laurent Dauphin.
Peter Holland, Alex Burmistrov and Josh Jooris were all picked up on waivers or for a cheap price to become NHL filler players. Any roster with filler players is not a recipe for success.
DEFENSE: D+
The Coyotes should be a better team based on their defensive group, but both Connor Murphy and Michael Stone have taken huge steps back after signing their new contracts in the summer.
Oliver Ekman-Larsson is the best player on this team, but he hasn't had his best year.
The Coyotes are making a huge mistake playing Chychrun in the NHL and they only need to look at OEL's "D" partner to see what they are doing to him. Chychrun is on pace to become a second coming of Luke Schenn.
GOALIES: B-
Mike Smith has had a huge bounce back season after almost losing his job to Louis Domingue last year. Smith will be the lone representative of the Yotes at the All-Star game despite his paltry seven wins.
Smith is the only reason the Coyotes have had chances in some of their games this season. Domingue's disappointing sophomore season is the reason for a lower grade.
BIGGEST SURPRISE: ANTHONY DEANGELO'S OFFENSE
Prior to his injury, Anthony Deangelo was scoring at a 40-point pace as an NHL rookie d-man on one of the worst teams in the league.
Deangelo is a former Tampa Bay Lightning's first round pick who was dealt to the Yotes for a second round pick at the 2016 draft.
Deangelo is back in the minors, but with his surprising play, he should be in the big leagues unless the Yotes are trying to tank for Nolan Patrick.
BIGGEST DISAPPOINTMENT: DUCLAIR'S DYING OFFENSE
Anthony Duclair scored 44 points as an NHL rookie last year, and has followed it up with a classic sophomore slump.
Duclair is currently on a 20-point pace and that kind of drop off is unacceptable to the point that GM John Chayka has allowed Duclair's name to come up in rumors.
He could be dealt at a low price.
OUTLOOK:
This season is over, but the Coyotes still have a lot to play for. The club has Dylan Strome and Clayton Keller in the prospect pool, and they will likely shape their team around those two players along with Max Domi.
Martin Hanzal, Radim Vrbata, and Michael Stone will likely be dealt for draft picks and young prospects as we watch the next rebuilding team come together before our eyes.
Shane Doan probably will stay, but he should leave the franchise for a chance at a cup.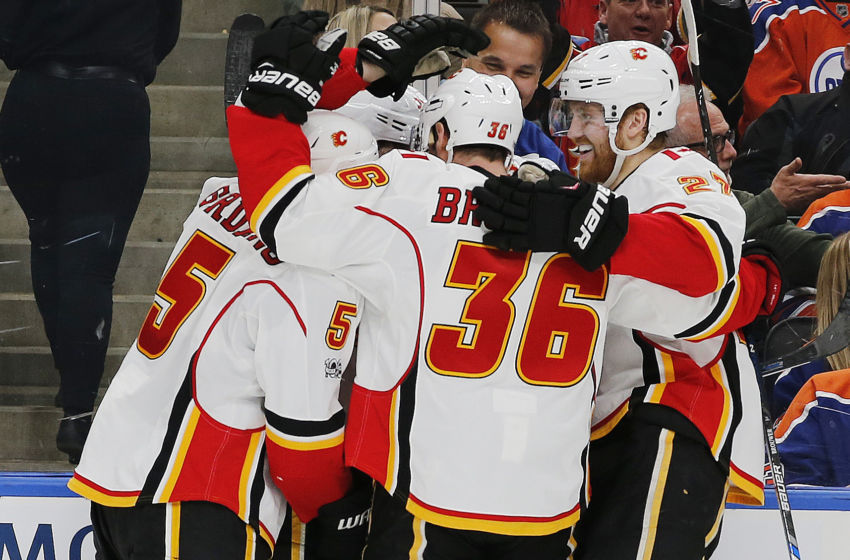 CALGARY FLAMES
Current Record: 23-20-3 (49 points)
The Calgary Flames overcame a putrid start thanks to Chad Johnson taking over the number one goaltender role for Brian Elliott. Rookie Matthew Tkachuk has exceeded expectations and helped make up for the struggling Sean Monahan. The Flames are in the thick of the playoff race and will need to keep pushing the throttle throughout the remained of the year.
FORWARDS: B-
Johnny Gaudreau isn't shooting out the lights, and Sean Monahan is going through a weird stretch of a slump. However, Matthew Tkachuk, Michael Frolik, and Michael Backlund are picking up the slack.
Sam Bennett has not been able to up his game following an impressive rookie season, but he's too skilled to stay this quiet for that long.
A healthy Kris Versteeg would go a long ways, but he has been in and out of the lineup. The Flames need his stability in the lineup.
Troy Brouwer has struggled in his first year with the Flames, but he is still a stud veteran player that should up his game as the Flames head through a playoff race.
DEFENSE: B
Deryk Engelland seems to have discovered a new gear to his game to the point that he has the best plus/minus on the Flames' blue line. While that stat line isn't exactly the most credible, it's still worth noting.
Dougie Hamilton has put the trade rumors behind him and played some of his best hockey in his career. Hamilton's great season has helped make up for a less-than-stellar Mark Giordano and an absolutely horrid TJ Brodie.
Expect youngster Brett Kulak to see more ice time as the Flames try to shed Dennis Wideman's contract.
GOALIES: B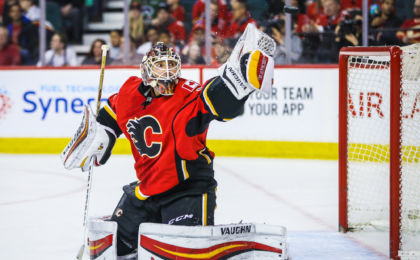 Chad Johnson gets an "A", and Brian Elliott gets a "D". The grade averages out because Johnson's "A" has led to enough credit to make up for Elliott's "D".
Many will say this is a surprise, but Johnson has always been a good goaltender, and this was just the opportunity he needed. I expect Elliott gets dealt back to St.Louis before season's end.
BIGGEST SURPRISE: TKACHUK'S ROOKIE SEASON
Matthews. Laine. Dubois. Puljujarvi. Juolevi. Tkachuk.
How much do you think Columbus, Edmonton, and Vancouver are wishing they picked Tkachuk now?
Matthew Tkachuk was almost guaranteed a nine-game audition in the NHL, but almost nobody expected he would play this well in his 18-year-old season.
Tkachuk is scoring at a 50-point pace while still being an agitating hockey player. Everybody in the league will grow to hate him except for Flames fans who will love him forever.
BIGGEST DISAPPOINTMENT: SEAN MONAHAN'S PRODUCTIVITY
I was expecting Brian Elliot to falter.
I didn't think Brodie would play this poorly.
However, I pegged Monahan to become a 70-point player consistently. Monahan has struggled immensely throughout the season and is largely to blame for the Flames' early season struggles.
Monahan caught fire for an eight-game stretch, but has tailed off once again.
Monahan will still finish with 50 points, but that will be considered a very poor year.
OUTLOOK:
The Flames are like a coin flip every game. They can be dominant and they can be floor mats.
The Flames, however, will keep pecking away and stretching out every Bettman point possible to get into the playoffs with the last wild card playoff spot.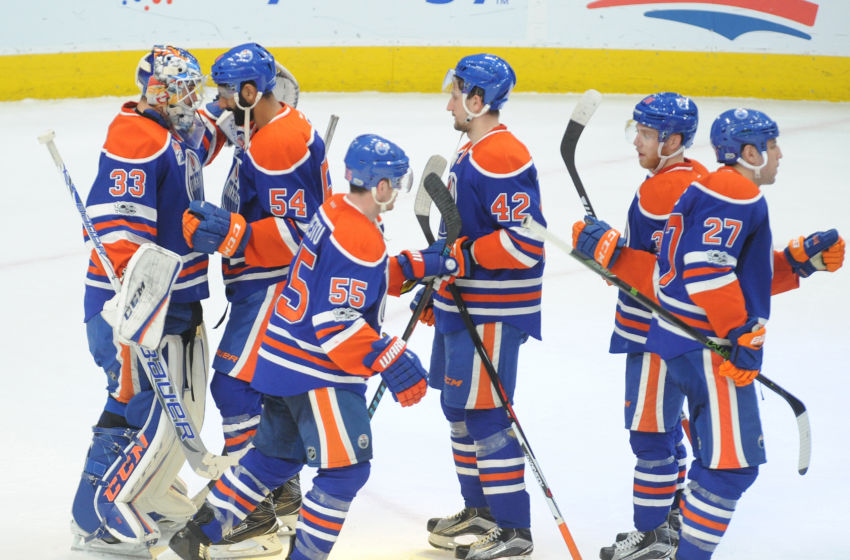 EDMONTON OILERS
Current Record: 24-15-7 (55 points)
The Edmonton Oilers have finally become a respectable NHL franchise, led by the one and only Connor McDavid. While Eberle and Nugent-Hopkins have struggled this season, the Oilers have seen unexpected performances from Patrick Maroon and Mark Letestu. They are tied for the longest playoff drought and will use that as motivation to compete for the first time in ten years.
FORWARDS: B+
Live Feed

edmonton oilers
Connor McDavid leads the NHL in points, and Leon Draisaitl is showing he didn't need Taylor Hall to produce points.
The group is scoring in bunches but a few players have not pulled their usual weight and that has led to a lack of secondary scoring.
Drake Caggiula, Anton Slepyshev, and Jujhar Khaira have played really well in their first real NHL seasons and they will be counted on to add secondary scoring for a group that is lacking it from Eberle and Nugent-Hopkins.
Milan Lucic needs to have a stronger second half, and he can look to the guy who took his job on the first line in Patrick Maroon to see what he needs to do to help produce offense.
DEFENSE: B
This position has been the Oiler's Achilles. The additions of Kris Russell and Adam Larsson have solidified the defensive group, proving that team balance is more important than anything else.
Andrej Sekera has vastly improved his game to the point he could seriously be considered a number one defenceman.
Matt Benning has come out of nowhere to become a real possible top four defenceman. Benning and Klefbom are good young defencemen that have taken steps while seeing the odd hiccup.
Once the Oilers add Darnell Nurse back to this corps they will be much stronger.
GOALIES: B
Cam Talbot alone would get a B+, but his former backup Jonas Gustavsson takes the + away.
Talbot has provided the Oilers with something they haven't had since the days of Dwayne Roloson; a bonafide NHL number one starting goaltender.
Gustavsson is in the minors where he should be and his NHL career is over. The Oilers will likely add a backup to their roster before trade deadline day.
BIGGEST SURPRISE: MATT BENNING
Matt Benning was a very quiet college free agent signing. Fast forward to today and Benning has played considerable minutes in the top four and provided the Oilers with a solid depth option.
Benning's emergence makes Brandon Davidson expendable when he is likely picked up by the Vegas franchise.
BIGGEST DISAPPOINTMENT: EBERLE AND NUGENT-HOPKINS
To think these two players used to be "the guys" in Edmonton is scary looking at their scorecards so far this season.
Eberle and Nugent-Hopkins are now in supporting roles for Connor and Leon's team, and they haven't been able to muster up anything impressive.
Nugent-Hopkins can at least point to his strong two-way game, but if Jordan Eberle isn't scoring goals, then he is just taking up space.
OUTLOOK:
The Oilers look like a team that can win on any given night. They are far from Stanley Cup Contenders, but nobody is taking them lightly anymore.
For the first time in ten years, the Oilers will be buying come trade deadline day, and one believes they'll add a right winger to aid their playoff hopes. Jarome Iginla and Radim Vrbata are possible additions.
The Oilers won't waste youth and draft picks, but they will be unafraid to aid their group. Here come the playoffs.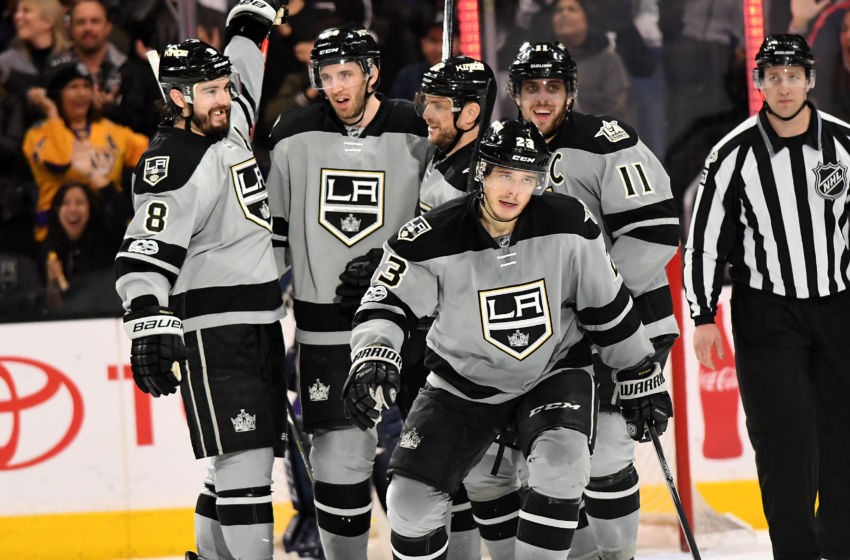 LOS ANGELES KINGS
Current Record: 22-18-4 (48 points)
Gone are the days the Los Angeles Kings are bona fide Stanley Cup contenders. Now, the Kings will be just happy to make the playoffs.
A season-opening injury to Jonathan Quick didn't help things, but goaltending has surprisingly not been an issue.
The Kings' offseason additions have completely underwhelmed and the cap crunch has contributed to the team's struggles.
FORWARDS: C+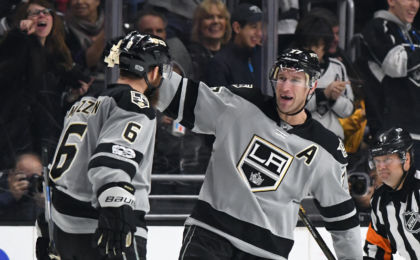 Jeff Carter is the only thing resembling a beating heart on the offence-starved Kings, and Tanner Pearson is the only other player in double digits for goals.
Captain Anze Kopitar is having a very confusing down year, but you can expect him to turn it around in the second half.
Tyler Toffoli has struggled with injuries, but he has looked productive and dangerous when in the lineup.
Dustin Brown is having a bit of a bounce back year, but still is only on pace for 40 points.
The Kings needed more out of Marian Gaborik and Teddy Purcell, but the players have combined for just 10 points between the two of them. The latter is currently in the minors.
DEFENSE: B-
The bread and butter of the team's success is still the reason the Kings are in playoff contention, but it's really not all roses.
Drew Doughty is still Drew Doughty but his defense partner Jake Muzzin has struggled to pull his weight this year.
Derek Forbort finally made his impact as an NHL defender, but his strong play is not enough to offset the lacking Brayden McNabb and Tom Gilbert.
GOALIES: B-
Get the FanSided App
I never thought we would see Peter Budaj in the NHL again. Just two years ago this guy couldn't stop a beach ball in the AHL, but behind the Kings strong defense first mentality, he has regained an NHL career.
The team will still be Quick's team once he returns from injury, but when that is anybody's guess.
BIGGEST SURPRISE: PETER BUDAJ
See above. Says it all.
BIGGEST DISAPPOINTMENT: ANZE KOPITAR
Kopitar does a lot of good things on the ice. He's a solid two-way center and proven leader. However, the new captain's offense has taken a back seat, and that is something that Kings fans should not be happy about.
While I expect a strong second half, this has been extremely upsetting to see.
OUTLOOK:
The Kings are a good hockey team, and they should almost certainly steal a wild card spot.
They will be competing with the Calgary Flames, Vancouver Canucks, Nashville Predators and Dallas Stars the rest of the way, and I think they are the second best team on that list.
The Kings ultimately make the playoffs on the back of Anze Kopitar's strong second half and a resurgence from Jake Muzzin.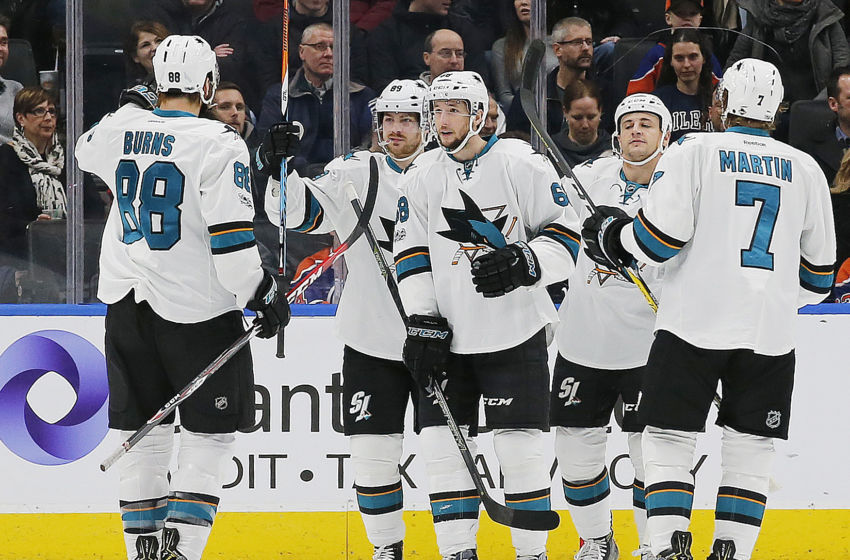 SAN JOSE SHARKS
Current Record: 26-16-2 (54 points)
The defending Western Conference champions look primed to repeat as champs at least in their division. While Joe Thornton and Patrick Marleau are finally slowing down offensively, Brent Burns and Joe Pavelski continue to find new gears. With workhorse Martin Jones between the pipes, the Sharks are a threat to win every game.
FORWARDS: B+
Joe Pavelski is the de facto leader of the franchise now, and he is once again scoring at a 70-point pace. This is important because Thornton and Marleau have regressed.
The Sharks have seen some surprising production from Kevin Labanc and Timo Meier, but have seen Joel Ward, Mikkel Boedker and Tommy Wingels struggle mightily.
The Sharks have gotten by because each player understands their role on the team, and they utilize their speed and tenacity to score goals and keep the play in the opposition's end.
DEFENSE: A-
The grade alone can be attributed to Brent Burns. Burns has all but already claimed the Norris Trophy. Anytime a defenseman scores at a point per game pace, it's absolutely incredible.
Paul Martin may be one of the most underrated d-men in the league, and his steady presence on a pairing with Burns allows the bearded wonder to run wild.
Schlemko, Vlasic, Braun and Dillon are solid supporting defencemen and that allows the Sharks to shut down opponents with ease.
GOALIES: B+
Martin Jones is becoming an NHL workhorse akin to that of Martin Brodeur and Miikka Kiprusoff. While his .916 save percentage is nothing to write home about, the fact that he has played in 38 of his team's 44 games makes it understandable.
Unknown backup Aaron Dell has thrived in a small supporting role. He may get more starts down the road to keep Jones fresh come playoff time.
BIGGEST SURPRISE: BRENT BURNS' DOMINANCE
We all knew that Brent Burns was one hell of a defenceman, but I don't think anybody could've imagined he would be this dominant.
Burns is a great personality and now he is playing like a defenceman who is going to challenge Nicklas Lidstrom's Norris Trophy count, and has taken over for Erik Karlsson as the biggest point producing defenceman.
BIGGEST DISSAPOINTMENT: MIKKEL BOEDKER
The Sharks signed winger Mikkel Boedker to a four-year deal hoping he would add a touch of secondary scoring to the team.
Instead, Boedker has only put up 13 points in 43 games. While he recently scored a hat trick against the Edmonton Oilers, Boedker's overall season is a huge disappointment and he spends more time on the fourth line than he should.
Take out the one game and his stat line reads 42GP 3-7-10. Ugly.
OUTLOOK:
The Sharks are the team to beat in the Pacific Division, and with Brent Burns leading the pack, they will likely make another long playoff run.
GM Doug Wilson made a smart move at the deadline last year acquiring James Reimer to spell Jones down the line, so he is likely to add another piece to the team.
I expect the Sharks to go after some secondary scoring to aid them in their playoff adventures.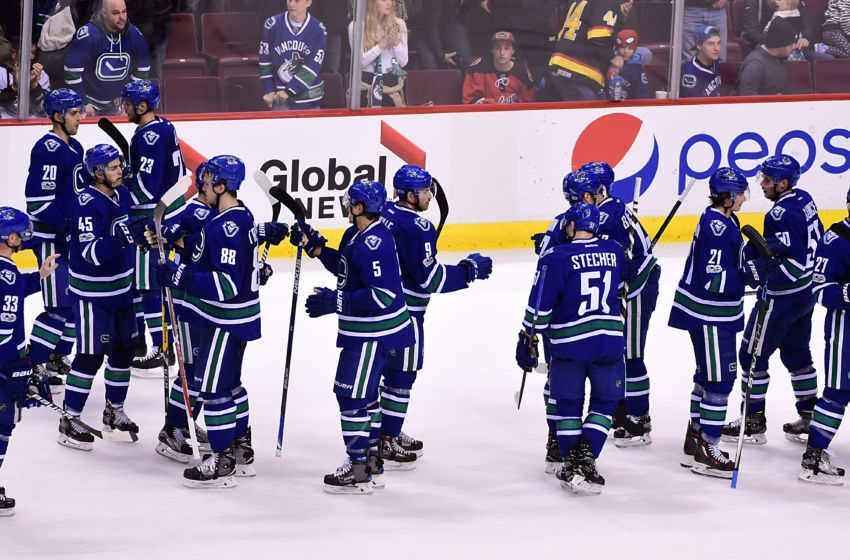 VANCOUVER CANUCKS
Current Record: 20-19-6 (46 points)
The Vancouver Canucks are surprisingly in the thick of the playoff race, and I'm willing to bet not many people believed this would be the case.
Strong goaltending performances from Ryan Miller and Jacob Markstrom are the reason the club is in the race, but the Canucks have been wildly inconsistent so far this season.
Head Coach Willie Desjardins deserves an awful lot of credit for what he has been able to get out of a fading and aging roster.
FORWARDS: C+
Henrik and Daniel Sedin are showing their age, and they are more like 50-point players than the 70+ point players they have been in the past.
Bo Horvat is finally ready to take the reins of this club and he has played very good hockey for the team.
While Loui Eriksson has struggled to score for his new team, the club has seen some decent secondary scoring options emerge in the form of Sven Baertschi, Markus Granlund, and even a bounce back year for Alex Burrows.
The Canucks are missing Jannik Hansen due to injury, but his return to the lineup would be a big boost.
DEFENSE: C+
Blades of Teal 1 d
San Jose Sharks Rebound From Blues With Bernstein
Erik Gudbranson was a big get for the Canucks in the offseason, but injuries and a -14 rating have confirmed what many believed; Gudbranson is not a very good hockey defender.
Troy Stecher has been the biggest bright spot on a club that is also without Ben Hutton due to injury.
Alex Edler is the steady eddy for the Canucks blueline, but he is not implementing his offensive prowess against opponents.
GOALIES: B
Not many considered the tandem of Ryan Miller and Jacob Markstrom to be strong goaltending depth, but as the two goaltenders split games, they continue to give the club a chance to win on most nights.
Markstrom will likely be the de facto number one goaltender next season, but Miller has done enough to warrant another contract, even if it is just to see the tandem stay together.
BIGGEST SURPRISE: THE CANUCKS BEING IN THE PLAYOFF RACE
While they could still falter down the stretch, the fact that the Canucks are in the thick of the race right now is a huge surprise.
The team has a lot of holes throughout its roster but Desjardins has gotten everything out of them.
BIGGEST DISAPPOINTMENT: THE TWO BIG NEW GUYS
The Canucks had a productive offseason bringing in Erik Gudbranson via trade and Loui Eriksson via free agency.
Both players have played poorly in year one of their tenures with their new team.
I expect Eriksson to find a higher gear, but not the same for Gudbranson.
OUTLOOK:
The Canucks will not be able to keep their winning ways up, but their hot start will allow GM Jim Benning to keep his head coach with the team. The last thing the franchise needs is to fire a really good coach.
The Canucks will end up with a top-five pick in the draft and will slowly start rebuilding their team.
Ryan Miller resigns before season's end.
This article originally appeared on