NHL Mid-Season Grades: Central Division Breakdown
Ryan Ritchie/FanSided via Puck Prose

Fansided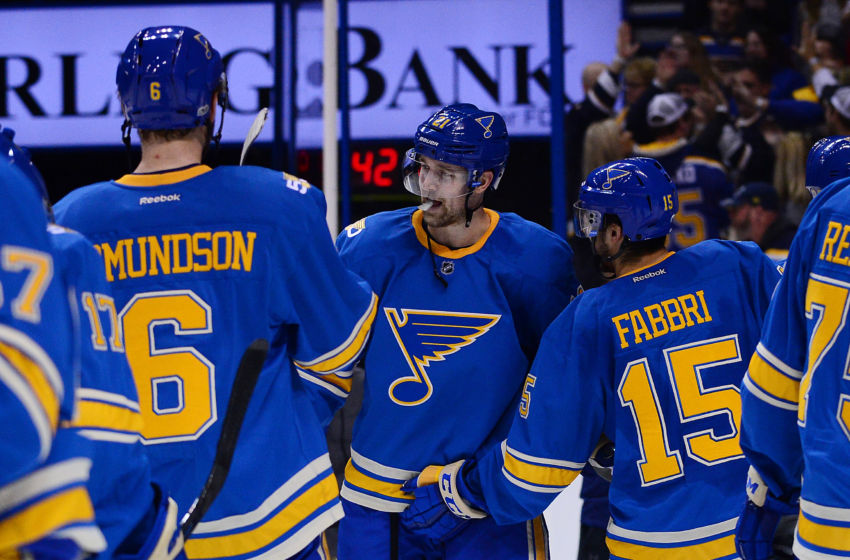 NHL Mid-Season Grades, Surprises, Letdowns, Future Outlook: Complete Central Division Breakdown by Team and Position, Including Predictions for the Remainder of 2016-17
Even though numerous clubs have passed the 41-game mark, we wanted to give all 30 teams a chance to hit the halfway mark before releasing our NHL mid-season grades. To help break things down, we've split this into a divisional series covering 7-8 teams at a time.
We'll grade each team by position, talk about the biggest surprise/and letdown so far, provide a future outlook moving forward, and include our own personal predictions for how the remainder of 2017 plays out.
Today, I'll be looking at the Central Division. As of Tuesday, January 17th, the Minnesota Wild sit atop the standing with 61 points in 42 games. They've got four games in hand to 2nd placed Chicago who sits with 59 points through 46 games. St. Louis occupies the third and final playoff spot with 51 points in 44 contests. Fighting for a Wild-Card spot is 4th placed Nashville with 20 wins (47 points) in 43 games. Behind them, Dallas and Winnipeg sit tied at 44 points, although the Stars have a pair two contests in hand. At the bottom, the lonely Colorado Avalanche sit 17 points behind the Jets/Stars with 27 points in 41 games.
NHL Mid-Season Grades: Central Division

Chicago Blackhawks
Current Record: 27-14-5 (59 points)
Forwards: B+
If you had asked for a grade on this group roughly a month ago, it might be a whole lot worse. The Blackhawks are starting to come to life, though, and in turn, Chicago's stud forwards are starting to pick things up. Patrick Kane is up to 47 points and is out to prove that 2015-16 was no fluke. Even Artemi Panarin has stepped up since signing a lucrative extension. Last year's Calder Trophy winner has 43 points already, and looks motivated to top that 77 point total from a season ago.
Give a lot of credit to the secondary group in Chicago. The Blackhawks continually cycle players through the lineup as they face cap issues and always seem to have someone ready to step up and produce. In 2016-17, names such as Ryan Hartman, Richard Panik, Tyler Motte, and Nick Schmaltz are among the headliners.
Defense: B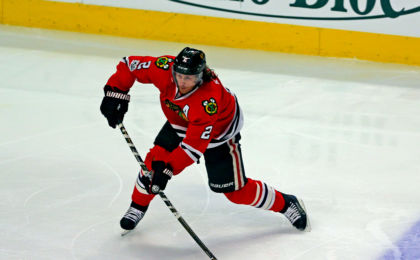 Perhaps we take this defensive group for granted. Arguably one of NHL's best led by a core of Duncan Keith, Brent Seabrook, and Niklas Hjalmarsson, these Hawks defenders can be counted on consistently. I'm sure they'd love to sacrifice that extra bit of offense they're getting from Keith (31 points) for a little stronger defensive play from Brent Seabrook (-2 on the season, -4 over his last 10), but tough to complain.
Chicago has their sights set on another Stanley Cup this spring, but following the playoffs, they'll be faced with a dilemma they've managed to avoid up until now. In order to fit Panarin's contract in, the Hawks will likely need to move one of their core defenders. The question is, who? Seabrook makes the most sense, but I'm not sure other teams are willing to pay up following a bit of a down year. In all honesty, it might be in Chicago's best interest to field offers on the defensively stout Niklas Hjalmarsson. A team like Edmonton might pay a pretty penny for a guy like that.
Goalies: A-
Despite his worst statistical season since the 2011-12 campaign, Corey Crawford is still putting up solid numbers. A year ago, he posted seven shutouts with a 2.37GAA and .924 save percentage. In 2016-17, the shutouts have been limited to just two at the midway point, but a 2.49GAA and .921 save percentage isn't too bad for a guy who was battling injuries.
Chicago receives the A grade in goal largely due to backup Scott Darling. He filled in admirably while Crawford was sidelined and already has a record of 11-4-2 with a 2.34GAA and .924 save percentage.
Biggest surprise: F Ryan Hartman
Biggest letdown: Special Teams (PP: 15th/PK: 28th)
Outlook:
I have a feeling that Chicago could pull a Pittsburgh in 2017, meaning I wouldn't be surprised if they find their stride around the All-Star break. In recent years, the team rolling hottest into the postseason tends to make a lot of noise. Add the possibility of acquiring another impact winger to play alongside Jonathan Toews in a rental role, Chicago could be poised for yet another deep Stanley Cup run.
Prediction for Remainder of Season:
Despite the fact that Minnesota has a two-point lead with four games in hand, I wouldn't be shocked if the two clubs flip-flop in the standings by the time April rolls around. Instead of drawing another tough 1st round match-up (likely against St. Louis), the Hawks might draw a team like Nashville, Calgary, Edmonton, or LA.

Colorado Avalanche
Current Record: 13-27-1 (27 points)
Forwards: C-
Remember that promising hat-trick that free agent addition Joe Colborne scored in the first week when the Avs were hot? Yea, that was the last time he scored a goal (31 games now played). Their leading scorer Nathan MacKinnon only has 28 points, while next highest Matt Duchene sits at 25 points. In fact, MacKinnon and Duchene are the only two players on the entire roster with double-digits in goals. From Landeskog, to Soderberg, to Grigorenko, there is a ton of disappointing to go around up front in Colorado. Perhaps the only bright spot is Finnish rookie Mikko Rantanen. Although his emergence was somewhat expected after a monster year with San Antonio in 2015-16.
Defense: C
The only real bright spot on the Avs blue line in 2016-17 is Nikita Zadorov. He's logging big minutes and is slowly developing into a decent two-way defender. Still, six assists and a -13 plus/minus rating is nothing to brag about. Even if this team had a healthy Erik Johnson, they'd still be lurking in the NHL's basement. Look for GM Joe Sakic to make major changes moving forward – adding a top-four LH shot would help a lot.
Goalies: B-
If it weren't for Calvin Pickard and Semyon Varlamov, the Avs might be a lot worse shape. Varlamov has struggled overall this season, but he's had a few notable performances, such as the 50+ save outing versus Toronto. Pickard has assumed the majority of starts with Varlamov battling injuries and has looked fairly solid given the lack of talent in front of him. Colorado did do one thing right this year by giving Pickard a longer look. This should make it easier to expose Semyon Varlamov's nearly $6 million dollar cap hit.
Biggest surprise: F Mikko Rantanen
Outlook:
With Colorado having already declared themselves sellers and reportedly fielding offers, the outlook is simple; shake up this roster and re-tool it. That means subtracting the likes of Matt Duchene, Semyon Varlamov, Jarome Iginla (UFA), and Blake Comeau (UFA). Decisions need to be made with 2017-18 and 2018-19 in mind. The Avs have a decent core in place, they just need to get things balanced out before guys like Tyson Jost emerge.
Prediction for Remainder of Season:
Don't expect the Avs to move much, if at all. They will more than likely finish the year in 30th and have the highest odds of snagging that no.1 pick (presumably Nolan Patrick). Not that Colorado necessarily needs another top-six center. It's almost one of those scenarios where you hope to drop back a bit so you have a few extra options.

Dallas Stars
Current Record: 18-19-8 (44 points)
Forwards: B-
Say what you want about the Stars early struggles, but it's difficult to point the finger at this forward group. Considering all the adversity they've face on the injury front, it's a miracle this team is still managing to keep in the race.
Tyler Seguin and Jamie Benn are up to their old tricks scoring near a point-per-game pace. Both gentlemen have reached double-digits in goals along with Patrick Eaves (15). Speaking of Eaves, he's on pace for roughly 45 points. Jason Spezza is also getting the job done with 27 points in 38 games.
Among the other notable performers, Brett Ritchie has finally cemented his spot on the roster and is off to a decent start with 14 points. Radek Faksa is following up a solid 2015-16 breakout year with 20 points in 45 games. Lastly, we've got Devin Shore, who looked poised for an emergence last year before suffering a season-ending injury. With 18 points in 45 games, Shore is showing a ton of promise.
Defense: C
The root of the Stars issues lies right here on the blue line. It certainly didn't help that John Klingberg got off to a snail's pace in 2016-17, but fortunately he's starting to find the scoresheet with regularity. The only real bright spot on Dallas' back end is the emergence of Esa Lindell. He might not be the long-term option alongside Klingberg on that top pairing, but he's certainly filling in nicely on a temporary basis. It's been a quiet year for Stephen Johns, who I expected to make a name for himself after a nice showing in the 2016 playoffs.
It might not hurt the Stars to look for an upgrade on the blue line elsewhere. Sure, they've got a few nice pieces coming through the system (i.e. Julius Honka), but there seems to be a lack of true top-four talent. On a side note, don't be surprised if Jim Nill deals a defenseman prior to the deadline. At this point, they've got way too many guys in the mix, and something tells me it could be Patrik Nemeth that winds up being the odd-man out.
Goalies: C
It absolutely kills me to hear people talking about the improvement of Dallas Stars goaltending. What's that old saying? "You can polish a turd, but it's still a turd". Yeah, enough said. I have no trust for starters that battle with inconsistency issues. It's awesome that Antti Niemi or Kari Lehtonen can reel off four or five straight solid outings before laying an egg and getting the hook. But it's that one bad outing every now n then that begins to pile up. And as we saw in 2015-16, sometimes that egg can be laid at the most inopportune time, like game seven versus St. Louis. Sure, you can win games with this tandem, even take down a division, but when push comes to shove, it's difficult to count on these guys.
Biggest surprise: Emergence of D Esa Lindell
Biggest letdown: Defensive Group as a Whole
Outlook:
Don't expect the Stars to be overly active leading into the deadline. It might be in their best interest to add another veteran presence on the blue line, but otherwise, the bigger moves may come in the offseason.
Prediction for Remainder of Season:
As long as the Stars can stay healthy, I'd expect them to push for one of those final Wild-Card spots in the West. They currently sit three points out of the 2nd one, and five points out of the 1st one. The Pacific Division isn't exactly "wowing" the competition this year, so that first WC spot could yield a favorable match-up for whoever claims it.

Minnesota Wild
Current Record: 28-9-5 (61 points)
Forwards: A
What happens when everything comes together just as it should? Well, you get what we're seeing out of the Wild in 2016-17. Looking back, Minnesota had an issue at center that couldn't be filled by Mikael Granlund or Charlie Coyle. They were eventually shifted to wing in hopes that less responsibility would spark more offense. It didn't work out in 2015-16, but the pieces are all starting to fit perfectly together. Free agent Eric Staal has been an absolute revelation having already matched his career-low of 39 points in 2015-16. Funny thing is, he still another 40 games to play. At the same time, both Granlund and Coyle have been exceptional on the wing. It allows the Wild to spread out their offense (i.e. sliding Nino Niederreiter and Jason Pominville to the third line), giving them three legitimate lines that can find the back of the net.
Defense: B+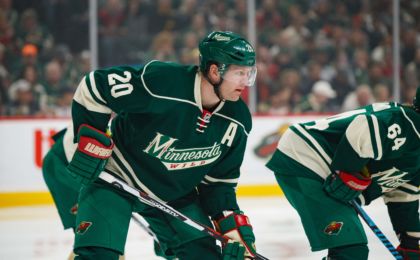 Give the top guys a lot of credit, Ryan Suter and Jared Spurgeon has arguably been the top defensive pairing in the NHL so far. Suter was having a Norris worthy campaign until hitting a recent slump, but he could still finish the year off strong and garner some consideration. Spurgeon, on the other hand, is one of the most unsung heroes in the league. When you hear the phrase, going about his business quietly but effectively, that describes Jared fairly well.
Looking at the rest of the group, Matt Dumba continues to show improvement on both sides of the puck. Christian Folin has looked outstanding. You'd probably like to see a little more from both Jonas Brodin and Marco Scandella, though. It's interesting, both of these guys were pegged as prime targets in the expansion draft, and both have underwhelmed. Wonder if that's crossed their minds at all?
Goalies: A+
Everyone seems to be drawn towards Carey Price when it comes to Vezina voting, almost as if it's a given that he wins in. Well, hopefully the past week or so has been an eye opener for those folks as Carey showed his human side with a few rough starts. I've been saying it for a couple of months now, and I'll say it again, Devan Dubnyk is your Vezina winner at this point, and unless he hits a serious rut down the stretch, it'll be hard to knock him off the pedestal. Heck, you might argue that Sergei Bobrovsky is making a better case to challenge Dubynk that Price is.
Biggest surprise: G Devan Dubnyk
Biggest letdown: F Jason Pominville – $5.6 million dollars/year for 18 points in 42 games. Coming off 36 points in 2015-16, a season where it took him over two months to score his first goal.
Outlook:
Given the success in 2016-17, the time is now for Minnesota to start pulling the trigger on last-minute acquisitions to help for a stretch run. Even if it means adding a few smaller pieces at the deadline, that might be all the team needs. Keeping atop the division should be of vital importance moving forward though. With a strong Central and lousy playoff format that forces two top teams to face one another in the opening round, a division win can be key for a deep run.
Prediction for Remainder of Season:
While I still expect the Minnesota Wild to put together a solid record, it would seem very much like this team to give up that top spot, probably finish second in the Central. If that's the case, they'll need to knock off one of Chicago or St. Louis most likely. That's a good way to get worn down before you even have a chance to make some noise.

Nashville Predators
Current Record: 20-16-7 (47 points)
Forwards: B-
The Preds are having a rough go of things in 2016-17. In all fairness, they've faced a ton of adversity through injuries, but still, there's nothing to leads to believe this team is ready to get over that elusive hump in the postseason. Their forward group has arguably been the strongest point so far, although that's not saying a whole lot. Only four forwards have 10 or more goals, and several guys who were expected to contribute more are still struggling to find the scoresheet. They'll need players such as Calle Jarnkrok, Craig Smith, Colin Wilson (IR), and Kevin Fiala (among others) to step up over the second half if Nashville wants people to take them seriously.
Defense: C+
Here's a group that some expected to emerge as the league's best in 2016-17. GM David Poile rolled the dice bringing in P.K. Subban, essentially constructing an offensive juggernaut on the blue line. Unfortunately, the Preds haven't managed to keep the group healthy for long enough to see what they truly have. At this point, it seems like a failed experiment, but there's still a lot of time to right the ship.
Goalies: B-
Don't let the B- fool you, it has less to do with Pekka Rinne and a lot more to do with Juuse Saros emerging as a quality no.2 option. On the surface, a 2.40GAA and .920 save percentage seems like an outstanding start for Pekka Rinne. Unfortunately, it's been a nasty roller coaster ride going from hot-to-cold in a vicious cycle. The Preds will need their elite Finnish netminder to find some stability over the second half because there's no way Saros can maintain a 1.25GAA and .957 save percentage.
Biggest surprise: Emergence of D Matt Irwin, G Juuse Saros
Biggest letdown: Inconsistency of Pekka Rinne, Constant Injuries Throughout the Roster
Outlook:
If the Predators can get lucky and find a nice healthy stretch, they've certainly got the talent to secure one of those final Wild-Card spots. Nashville might be wise to see if they can add a little depth up front ahead of the deadline and hope they catch fire at the right time so they can carry some momentum into the postseason.
Prediction for Remainder of Season:
I'm making a very bold prediction that Nashville narrowly misses out on the playoffs. Similar to LA in 2015-16, I wouldn't be shocked if the Preds find themselves picking 13th or 14th in June's Draft.

St. Louis Blues
Current Record: 23-16-5 (51 points)
Forwards: B
The Blues are an interesting team. They've got a ton of forwards that can produce, but chemistry is a major concern. How long has the Tarasenk-show been tearing up the highlight reel? Yet, they still can't find him full-time linemates. Give Ken Hitchcock a lot of credit, he does a good job shuffling the lines to attempt to get the most of out guys, but at some point, you'd like to have that stability. In my opinion, St. Louis could do themselves a big favor by looking for an upgrade up the middle. Put the new acquisition in between Jaden Schwartz and Vladimir Tarasenko, the Blues could go a long way to solving one of their big issues. There's always a chance Ivan Barbashev, who is down with AHL Chicago might be the long-term solution, but it's too early to tell at this point.
Defense: C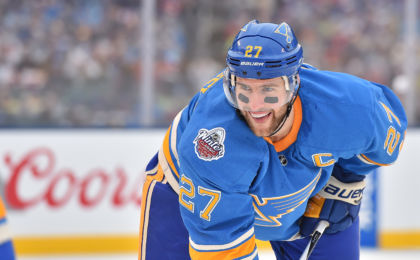 Point the finger all you want at goaltender Jake Allen, but the problem starts here on the blue line. Aside from Kevin Shattenkirk, you could argue the rest of this group have fallen well short of expectations in 2016-17. Alex Pietrangelo is leaving much to be desired on both sides of the puck. 2015-16 rookie emergence Colton Parayko has just two goals. Even guys like Joel Edmundson and Jay Bouwmeester were expected to do a little more. It's kinda sad when you're talking about Robert Bortuzzo as one of the bright spots.
Goalies: C-
While I put a ton of blame on the defense core, Jake Allen doesn't get off the hook that easily. St. Louis did the young netminder a huge favor in the offseason by giving him some breathing room to feel comfortable as starter. It's a golden opportunity being squandered that is truly disappointing. If he doesn't have a better second half, I fear the type of conversations we might be having in the offseason.
Biggest surprise: The fact that Kevin Shattenkirk is still on this roster
Biggest letdown: Mix of defense/goaltending
Outlook:
If the Blues hope to make some noise in the playoffs, they'll need to make some adjustments ahead of the deadline. Trading Shattenkirk is about as close to a sure thing as you can get, even though the Blues could technically keep him for a playoff run – why would you with the landscape of this team moving forward? Don't be surprised if St. Louis makes a few deals to shake things up a bit.
Prediction for Remainder of Season:
Despite the recent struggles, St. Louis should be fine. I'm not sure they elevate themselves any higher than 3rd in the division, but it seems even less likely that they find themselves immersed in a Wild-Card race, or worse, the Lottery Draft. I wouldn't feel comfortable making a long-term playoff prediction until seeing what type of moves they make near the deadline.

Winnipeg Jets
Current Record: 20-23-4 (47 points)
Forwards: C+
Despite the grade, there's a lot to like about this Winnipeg Jets forward group. Mark Scheifele has done a great job establishing himself as a true number one center. Rookie Patrik Laine was turning heads before he suffered that concussion, giving hope for a very promising future. Nikolaj Ehlers has emerged, perhaps one year later than expected, but as they say "better late than never". Then, you've got guys like Joel Armia, Nic Petan, and Andrew Copp proving their worth. Oh, and we haven't even touched on the guys down in Manitoba (i.e. Kyle Connor). Long story short, things are looking up for the Jets despite a rocky start in 2016-17.
Defense: B-
Here's a defensive group that doesn't get enough credit. Winnipeg played a large chunk of time without Jacob Trouba at the start of the year with a contract holdout. Then they lost Tyler Myers to an injury. Meanwhile, they've managed to keep their heads above water with 44 points in the standings. Dustin Byfuglien is a consistent all-around force on the back-end, they've got a nice boost from Josh Morrissey. Even bottom pair/depth guys like Paul Postma and Ben Chiarot have done a fairly decent job. I imagine this will be a much better group in 2017-18.
Goalies: D+
The young tandem of Connor Hellebuyck and Michael Hutchinson has been a disaster so far. Hence the reason for today's call-up of Ondrej Pavelec. We were certainly hoping to see a lot more from Hellebuyck in particular in 2016-17, but it's anything but surprising. These are the typical growing pains of a young player. Consistency tends to be an issue, which results in solid stretches followed by rough outings. It'll take some time for Connor to settle into that starter role. If bringing Ondrej Pavelec into the fold helps take a little pressure off Hellebuyck, it might be the best thing for the team.
Biggest surprise: Rookie Sensation Patrik Laine
Biggest letdown: Goaltending in General, Lack of Team Discipline
Outlook:
I wouldn't expect Winnipeg to be overly active ahead of the trade deadline. They could listen to offers on Ondrej Pavelec, but at this point, it seems they might need him. Otherwise, they could look to move one or both of Mathieu Perreault/Drew Stafford. Both are at risk of being left exposed for Las Vegas in the expansion draft, and Stafford, in particular, is a pending UFA.
Prediction for Remainder of Season:
If you're a Jets fan, this team may test your emotions over the remainder of the season. They should continue to hover around a playoff spot, maybe even sneak into one for a short while, but once April rolls around, Winnipeg will likely find themselves narrowly missing out on the postseason. That's not necessarily a bad thing folks. There are still a ton of young impact pieces developing, so this team isn't close to peaking quite yet. Give a year or two, I fully expect Winnipeg to consistently challenge for a playoff spot.
This article originally appeared on