NHL Expansion Draft: Full list of exempt players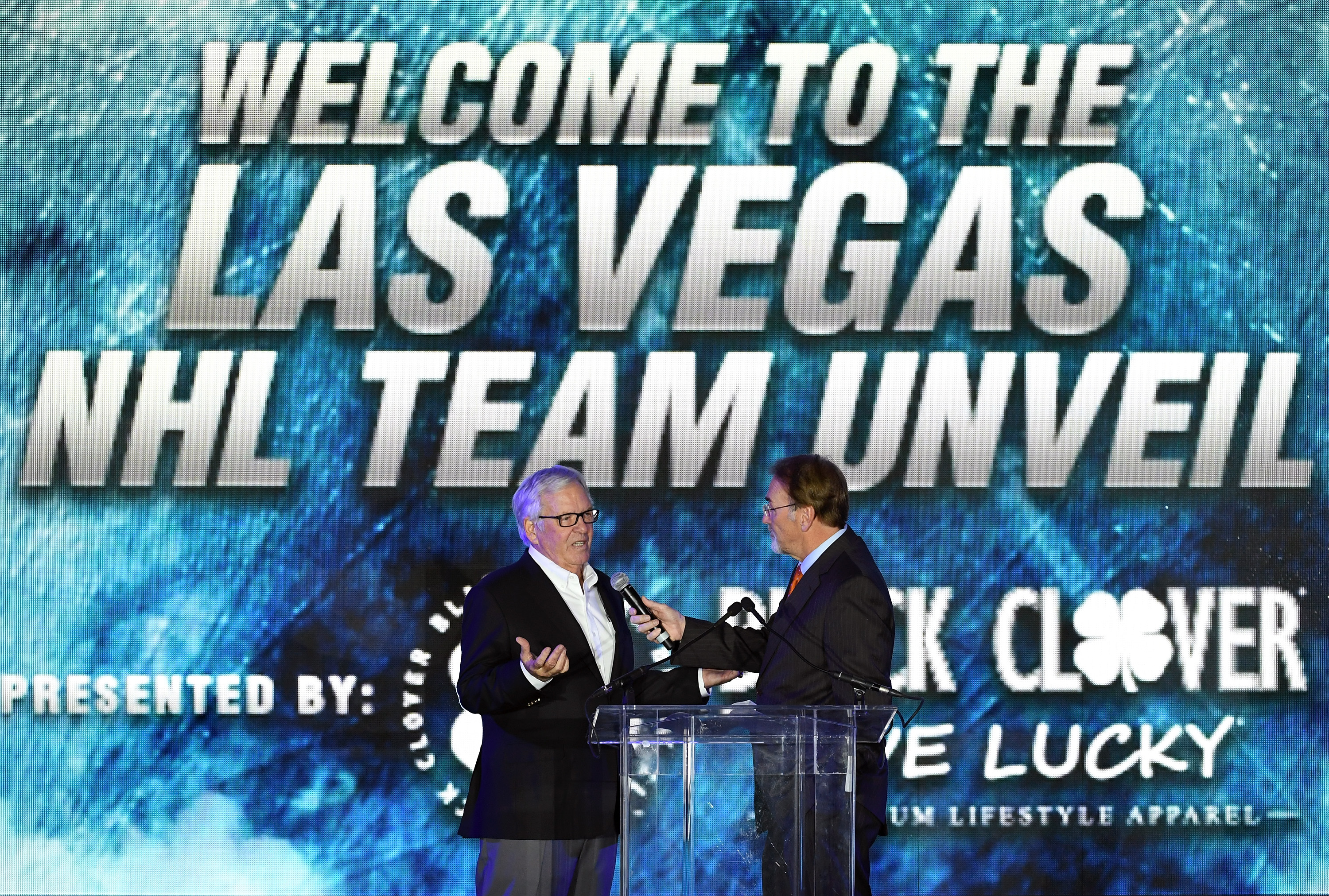 Which NHL players will be protected in next summer's expansion draft? Here's a full list of the 66 players. 
The NHL will be seeing its first expansion draft in over 15 years next summer when the Vegas Golden Knights get to fill out their roster. However, certain players are exempt from the draft because they have clauses in their contract. Because the league has traditionally been quiet about contract clauses, people have been guessing which players have them, but never been quite sure.
Today, Sportsnet got a notice from the league detailing the 66 players who must be protected in next year's expansion draft. There are a few surprises on this list, but generally, this is approximately who people expected. Teams can choose to protect seven forwards, three defenseman, and a goaltender or eight total skaters and a goalie. There are also guidelines regarding how many forwards and defenseman who have played a certain number of games to ensure Vegas gets a fair chance to get NHL caliber players.
Here is the full list, sorted by team, courtesy of Sportsnet.
Anaheim (4)
Kevin Bieksa
Ryan Getzlaf
Ryan Kesler
Corey Perry
Arizona (1)
Alex Goligoski
Boston (4)
David Backes
Patrice Bergeron
Zdeno Chara
David Krejci
Buffalo (1)
Kyle Okposo
Calgary (0)
Carolina (1)
Jordan Staal
Columbus (5)
Sergei Bobrovsky
David Clarkson*
Brandon Dubinsky
Nick Foligno
Scott Hartnell
Chicago (8)
Artem Anisimov
Corey Crawford
Niklas Hjalmarsson
Marian Hossa
Patrick Kane
Duncan Keith
Brent Seabrook
Jonathan Toews
Colorado (2)
Francois Beauchemin
Erik Johnson
Dallas (2)
Jamie Benn
Jason Spezza
Detroit (1)
Frans Nielsen
Edmonton (3)
Milan Lucic
Andrej Sekera
Cam Talbot
Florida (1)
Keith Yandle
Los Angeles (1)
Anze Kopitar
Minnesota (4)
Mikko Koivu
Zach Parise
Jason Pominville
Ryan Suter
Montreal (2)
Jeff Petry
Carey Price
Nashville (1)
Pekka Rinne
New Jersey (1)
Ryane Clowe*
N.Y. Islanders (3)
Johnny Boychuk
Andrew Ladd
John Tavares
N.Y. Rangers (4)
Dan Girardi
Henrik Lundqvist
Rick Nash
Marc Staal
Ottawa (1)
Dion Phaneuf
Philadelphia (1)
Claude Giroux
Pittsburgh (5)
Sidney Crosby
Marc-Andre Fleury
Phil Kessel
Kris Letang
Evgeni Malkin
San Jose (0)
St. Louis (0)
Tampa Bay (4)
Ryan Callahan
Valtteri Filppula
Victor Hedman
Steven Stamkos
Toronto (1)
Nathan Horton*
Vancouver (3)
Loui Eriksson
Daniel Sedin
Henrik Sedin
Washington (0)
Winnipeg (2)
Dustin Byfuglien
Toby Enstrom
*Will likely not count against a team's protected players due to injuries.
How will this affect each team's strategy? It might change who they protect and who they expose. For example, the Canucks have three forwards they must protect, so this makes the eight skater option very unlikely. The Minnesota Wild are in a very similar scenario.
Of course, players can willingly choose to waive their no movement clauses as well. Don't be surprised if Marc-Andre Fleury does.
This article originally appeared on