NHL Entry Draft: Re-Selecting First 30 Picks From 2012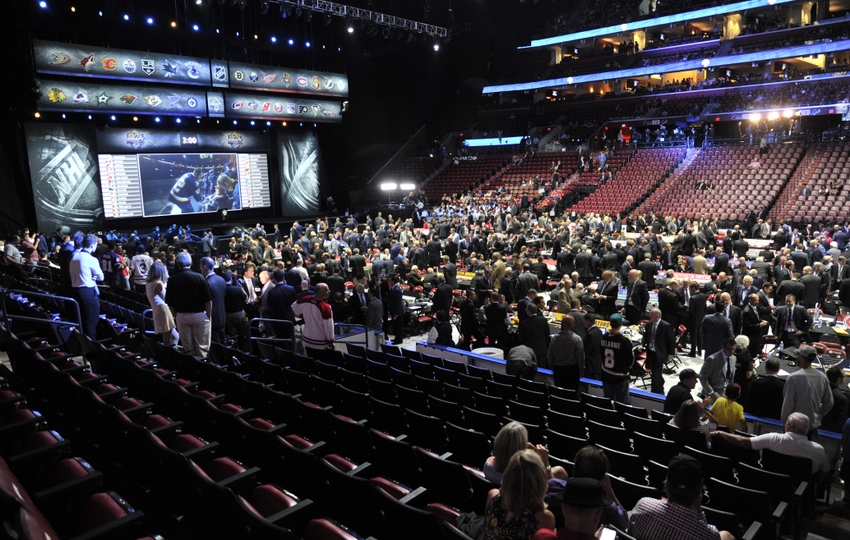 Re-Drafting the 2012 NHL Entry Draft: 4 years later a lot of surprises have been discovered. So how would the first round look with a re-do?
The NHL entry draft is always full of surprises. The first thirty picks are looked at as serious NHL prospects, while most of this is true. It's not until years later that we really get to see if they matched their ranking or not when we do these for fun re-drafts. Majority of the time, there are more 2nd round picks that end up playing more games than half of the 1st rounders. This is because scouts look at how well players do during their junior careers without playing a numbers game that translates over to the NHL. Thankfully the 2014 season brought aboard the corsi system to help general managers make better decisions on players when it comes to puck possession and point-per-game averages heading into future NHL Entry Drafts.
This re-draft from 2012 is going to be just that, based on numbers. Games played with points accumulated to re-determine where players should be now. Believe it or not, some of these guys remained exactly where they were originally selected, while others went up a few spots and vice versa. Some players were selected as a cornerstone piece, a future starting goaltender, or a grinder.
The Edmonton Oilers won the 1st overall pick in 2012 NHL Entry Draft, which was the same position as the year before. But when they drafted Nail Yakupov, he didn't quite match 2011's Ryan Nugent-Hopkins. And if given a re-do, Edmonton would more than likely choose someone else. Out of the thirty picks selected in the 1st round of the 2012 NHL Entry Draft, 14 were Canadian, 6 were American, 3 were Russian and the other 7 were from 4 different countries.
So lets take a look at where these players would be now if the 2012 NHL Entry Draft was to be re-done.
30
Jordan
Schmaltz
D,

Green Bay (USHL)
Original Pick:
Tanner Pearson
Re-Draft Pick:
Jordan Schmaltz
Originally selected by St. Louis 25th overall in the NHL entry draft, Jordan falls to number 30. Schmaltz has yet to play a single NHL game. He made his pro debut during the 2015-16 season with Chicago of the AHL. Where in 71 games he scored 36 points and finished with a -10 rating. He was expected to play for Chicago this season as well but has yet to appear in a game. Jordan's success came in the NCAA where in 125 career games, Jordan scored 64 points with a career +21 rating. In 2009-10 Jordan won a U-17 World Hockey Championship for the United States. And in 2011-12 he won the Clark Cup, an NCAA Championship. Now, it is harder for defenseman to transition into the NHL than forwards. But hopefully he does in the next couple of years instead of becoming a future draft bust.
That's the joy with re-drafts, they show us where players should have been selected once enough time has passed. In the next 4 years, this list could very well change again. So let us know what you think of this re-draft and where you would place these first round players. Expect many more re-drafts to come. If a certain one should be done, feel free to let us know which year.
This article originally appeared on