NHL Daily: Training Camp Cuts, Future of World Cup Hockey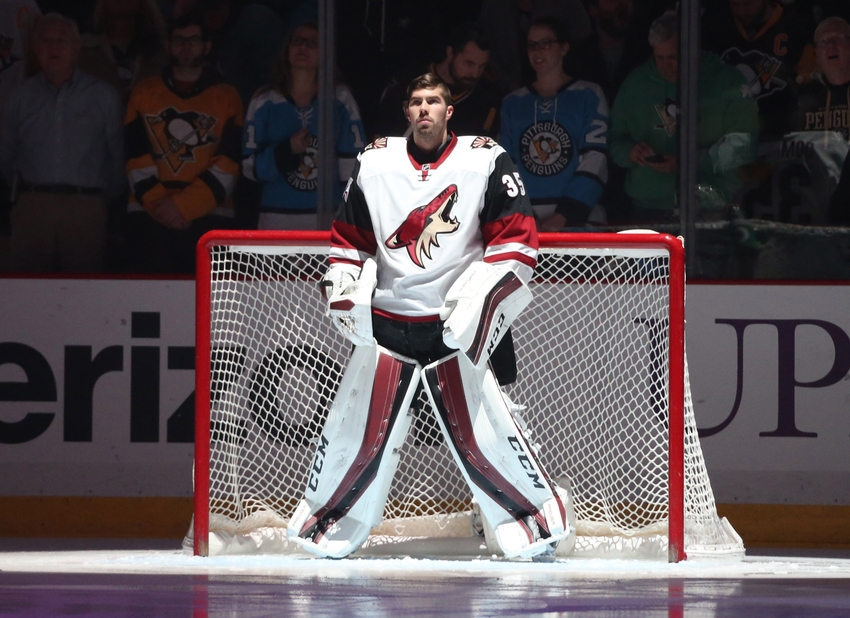 NHL Daily: Several Teams Have Started Making Roster Cuts in Training Camp, Controversial Future Regarding World Cup Hockey, Jacob Trouba, Graham Knott, and More (Morning Coffee Headlines)
Grab your morning cup of coffee and join us here at Puck Prose for a compilation of NHL daily links that will help keep you updated with everything going on in the hockey world.
In today's edition: Teams have begun making cuts in training camp sending players back to the AHL or junior, looking at the controversial future surrounding the World Cup of Hockey in 2020, Jacob Trouba trade rumors, Graham Knott signs his entry-level deal with Chicago, and much more!
NHL Daily: Morning Coffee Headlines
2020 World Cup of Hockey Outlook
Get the FanSided App
Yahoo Sports Greg Wyshynski takes a look back at the World Cup that was. He identifies what worked and what didn't; he also explores the potential landscape of what the 2020 World Cup of Hockey could look like. [Yahoo Sports]
Florida Panthers Trim Roster Down to 35 Players
The Florida Panthers trimmed their roster down to 35 players on Saturday. Three players were placed on waivers with the purpose of joining AHL Springfield, four others were released from their professional tryout offers (PTOs) and will look to earn an AHL contract. Another eight players were sent directly to the AHL. [The Rat Trick]
Winnipeg Jets Cut 17 From Training Camp Roster
Winnipeg also made roster cuts on Saturday. The Jets sent 11 players to AHL Manitoba, five to the respective junior clubs, and released defenseman Matt Murphy from his amateur tryout agreement. [Global News]
Jacob Trouba Situation Intensifying
Anthony Jacob over at Jets White Out says the Jacob Trouba situation is intensifying in Winnipeg. He explores the potential trade partners for the 22-year-old defender, and gives odds on how likely it is for those teams to land Trouba. [Jets White Out]
Devils Make First Round of Cuts at Training Camp
The New Jersey Devils made their first round of cuts at training camp on Saturday. They trimmed the roster by 26 players. Six players returned to junior, including 2016 1st rounder Michael McLeod. 15 others were sent to AHL Albany, most notably being prospects Mackenzie Blackwood (goalie) and John Quenneville (center). [NJ.com]
Subban/Josi the Perfect Match?
Fans in Nashville are getting excited about the idea of Roman Josi and P.K. Subban playing together. Marcus Young over at Predlines asks the question, "Are Josi and Subban the perfect match?". He explains what makes each player so effective and why their games are well suited for one another. [Predlines]
Chicago Blackhawks Sign Graham Knott
19-year-old Graham Knott was selected 54th overall (2nd round) at the 2015 NHL Draft. He's coming off a 42-point campaign with OHL Niagara in 2015-16. Announced Saturday, Knott has agreed to terms on a three-year entry-level contract with the Blackhawks, then was later sent back to his junior team. [NHL.com]
Coyotes' Louis Domingue Quickly Becoming Fan Favorite
After Mike Smith went down with an injury in 2015-16, young Louis Domingue stepped up in relief. He had an extremely hot start capturing Rookie of the Month honors back in January 2016, but his play trickled off some as time went on. Regardless, Domingue won over the heart of fans in the Desert and has quickly become a fan favorite, as Jonathan King over at Howlin' Hockey explains. [Howlin' Hockey]
NHL Daily Morning Rant
We should start to see a little more activity on the trade market as the new season draws closer. That movement should continue throughout the season. Among the names we could potentially see moved:
D Cam Fowler, Anaheim Ducks
F Scott Hartnell, Columbus Blue Jackets
F Ryan Nugent-Hopkins/or F Leon Draisaitl, Edmonton Oilers
D Jonas Brodin/or D Marco Scandella, Minnesota Wild
D Calvin de Haan/or D Thomas Hickey, New York Islanders
G Thomas Greiss/or G Jaroslav Halak, New York Islanders
F Rick Nash, New York Rangers
G Marc-Andre Fleury, Pittsburgh Penguins
D Kevin Shattenkirk, St. Louis Blues
G Ben Bishop, Tampa Bay Lightning
G Ondrej Pavelec/or G Michael Hutchinson
Make sure to like us on facebook and follow us on twitter for more daily NHL updates!
This article originally appeared on