NHL Daily: Radko Gudas, Concussions, Pittsburgh Penguins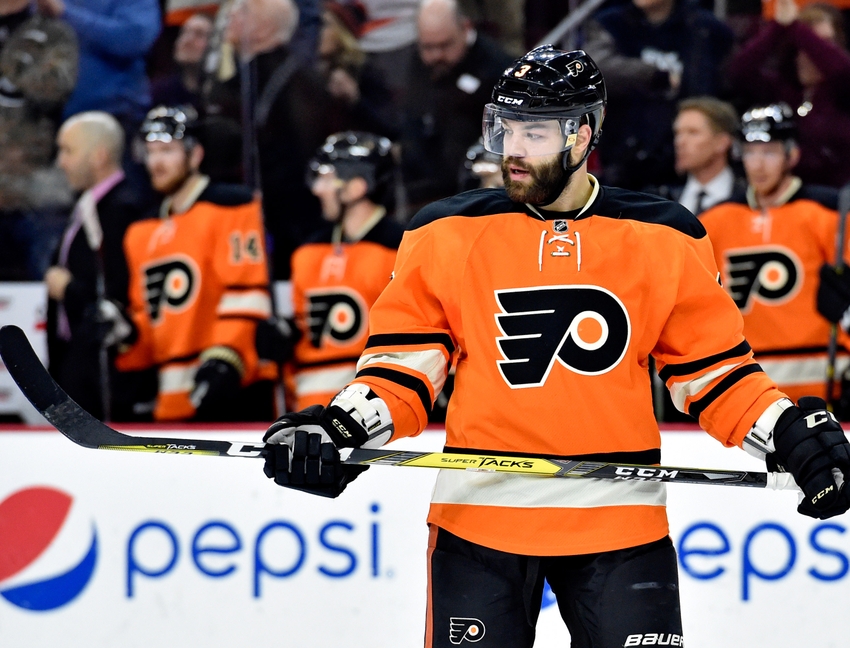 NHL Daily: Philadelphia Flyers D Radko Gudas Handed a 6-Game Suspension For His Preseason Hit on Bruins F Austin Czarnik, Four Members of Congress Ask Gary Bettman For More Concussion Information, Jostens Presented the Pittsburgh Penguins With Their Stanley Cup Rings on Monday, and More (Morning Coffee Headlines)
Grab your morning cup of coffee and join us here at Puck Prose for a compilation of NHL daily links that will help keep you updated with everything going on in the hockey world.
In today's edition: Philadelphia Flyers defenseman Radko Gudas was in hot water for a second time this preseason (first with a hit on NYR Jimmy Vesey). Gudas has been handed a six-game suspension for his hit on Boston Bruins forward Austin Czarnik. Four members of congress are not satisfied with their findings and have asked commissioner Gary Bettman to provide more information surrounding concussions. Jostens, a leading jewelry maker in professional sports, presented the Stanley Cup Champion Pittsburgh Penguins with their rings on Monday, and much more!
NHL Daily: Morning Coffee Headlines
Gudas Suspended 6 Games
Philadelphia Flyers defenseman Radko Gudas has delivered a pair of nasty hits this preseason. He got away with the first one on Rangers F Jimmy Vesey, but was handed a six-game suspension for his hit on Bruins F Austin Czarnik. [NBC Sports]
Versteeg Will Reportedly Sign With Oilers
Get the FanSided App
After speaking with Oilers PTO invite Kris Versteeg, Sportsnet's Mark Spector tweeted that it sounded very much like a man who had earned an NHL contract. We expect an official announcement to soon follow. [Oil on Whyte]
Congress Not Satisfied
Four members of congress are not satisfied with their findings surrounding concussions in the NHL. They've asked Gary Bettman for more information on what the league is doing about the problem. Back in July, Bettman denied links between concussions and CTE (chronic traumatic encephalopathy). [New York Times]
"Letting P.A. Parenteau Go Feels Good"
Broad Street Buzz 20h
Philadelphia Flyers D Radko Gudas Playing Chicken with DOPS
Farrell Hirsch over at Eyes on Isles seems to be in the minority among fans following the surprising news that P.A. Parenteau had been placed on waivers. While many in the Islanders community are ready to light their torches, Hirsch explains why the move actually makes sense. [Eyes on Isles]
Penguins Stanley Cup Ring
Jostens, a leading manufacturer of jewelry for professional sports, presented the Stanley Cup Champion Pittsburgh Penguins with their Cup rings on Monday. You can have a look at captain Sidney Crosby's in the link attached. [NHL.com]
Michalek, Dahlbeck Placed on Waivers
The waiver wire was full of impact players on Monday. Among the notable names were a couple of Coyotes defensemen in Zbynek Michalek and Klas Dahlbeck. With both placed on waivers, it became clear that rookie Jakob Chychrun had in fact earned a roster spot to start the year. [Howlin' Hockey]
Dan Boyle Would Bring Back Red Line
ESPN's Pierre Lebrun caught up with now-retired NHL defender Dan Boyle. Boyle expressed the very same feelings expressed by legend Bobby Orr earlier in the year – he thinks the NHL needs to bring back the red line. [ESPN]
Predators Final Roster Set
The Nashville Predators have trimmed their roster down to 22 players in anticipation for their season opener against Chicago later this week. Among a few surprise players to crack the roster, top prospect Kevin Fiala, and defenders Anthony Bitetto and Matt Carle. [Predlines]
NHL Daily Morning Rant
Seeing that teams are now finalizing rosters and we've seen all we can before the 2016-17 season begins, it would only be fitting to update my fantasy hockey sleepers list. Below is a list of 14 names who emerged during training camp/preseason that need to be on your watch list in case you need to replace someone.
Potential Sleepers That Emerged in Preseason:
F Danton Heinen, Boston Bruins
F Sergey Tolchinsky, Carolina Hurricanes
F Ryan Hartman, Chicago Blackhawks
F Drake Caggiula, Edmonton Oilers
F Denis Malgin, Florida Panthers
F Joel Eriksson Ek, Minnesota Wild
F Artturi Lehkonen, Montreal Canadiens
D Mikhail Sergachev, Montreal Canadiens
F Anthony Beauvillier, New York Islanders
F Mathew Barzal, New York Islanders
F Travis Konecny, Philadelphia Flyers
F Nikolay Goldobin, San Jose Sharks
F Brayden Point, Tampa Bay Lightning
F Anton Rodin, Vancouver Canucks
Make sure to like us on facebook and follow us on twitter for more NHL daily updates!
This article originally appeared on