NHL Daily: Phil Kessel, Sergei Makarov, Sven Andrighetto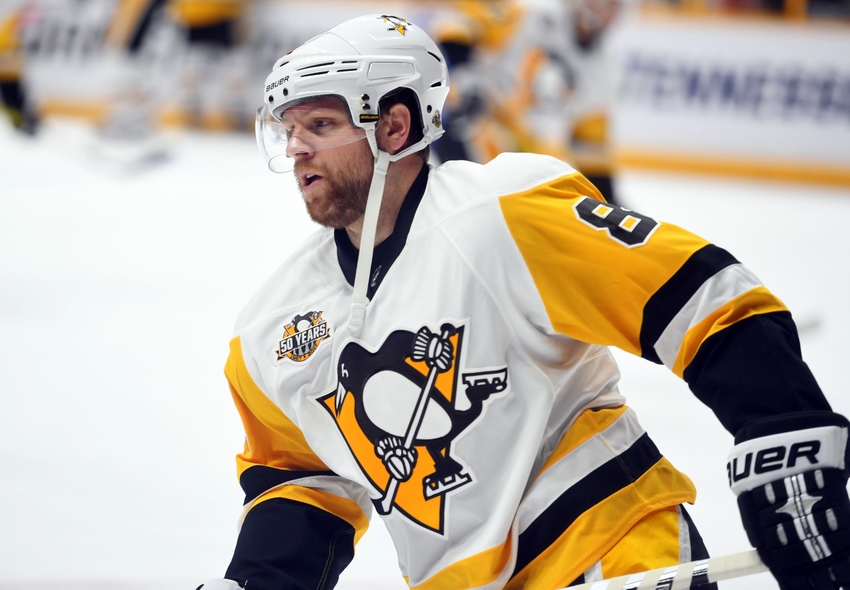 NHL Daily: Why Phil Kessel should be U.S. President, Sergei Makarov on the list of Hall-of-Fame Inductees set to be unveiled Monday, Sven Andrighetto looking to seize opportunity with Montreal Canadiens , and more! (Morning Coffee Headlines)
Grab your morning cup of coffee and join us here at Puck Prose for a compilation of NHL daily links that will help keep you updated with everything going on in the hockey world.
Only three games were on the quiet Monday night NHL schedule. Boston defeated Buffalo 4-0, the New York Islanders collected two points in a 4-2 win over Vancouver, and Florida beat a tough Lightning squad 3-1.
As per usual, here are you performers of the previous night:
David Pastrnak, BOS (1 goal 1 assist)
Keith Yandle, FLA (2 assists)
Reilly Smith, FLA (game-winning goal)
Brad Marchand, BOS (game-winning goal)
Cal Clutterbuck, NYI (game-winning goal)
Tuukka Rask, BOS (32-save shutout)
Roberto Luongo, FLA (Stopped 34 of 35 shots)
Jaroslav Halak, NYI (Stopped 30 of 32 shots)
Ben Bishop, TB (Stopped 29 of 31 shots in loss)
NHL Daily: Morning Coffee Headlines
Kessel for U.S. President
The boys in Pittsburgh were having some fun. Kris Letang posted a picture to his Instagram standing with Phil Kessel, and the pair are wearing "Phil for President" t-shirts. It's all in good playful fun, but CBC explores some of those personality traits that make Phil a worthy candidate. [CBC]
Opportunity for Andrighetto
With a recent injury to forward Artturi Lehkonen, a hole has opened up in the Montreal Canadiens lineup. Kenric Mannette over at A Winning Habit discusses why this is a big opportunity for Sven Andrighetto. [A Winning Habit]
Makarov a Decorated Hall-of-Famer
Sergei Makarov will join Eric Lindros, Pat Quinn, Rogie Vachon, and Sam Rosen as the group inducted into the Hockey Hall of Fame as the 2016 class on Monday. Makarov's story is an intriguing one that Tom Gulitti from NHL.com shares. [NHL.com]
Coyotes Recall DeAngelo, Gaudet
As injuries continue to mount around the league, Arizona joins the trend. In doing so, a couple of spots have opened up in the lineup, forcing the recall of defenseman Anthony DeAngelo and forward Tyler Gaudet. [Howlin' Hockey]
Burke Calls Out Top Players
Brian Burke sent a clear and direct message to Johnny Gaudreau and Sean Monahan on Monday, directly calling out the Flames top players. It's not a tactic often used by Burke or GMs in general, but sometimes be an effective tool to light a fire under someone when nothing else seems to be working. [The Score]
Stars Can't Catch a Break
The Dallas Stars are the St. Louis Blues of 2015-16, but on steroids. A team decimated by injuries just a year ago, the Stars are facing a similar fate on a complete different level. Things got worse this past weekend losing Jason Spezza. Good thing the Stars have a wealth of talent down in AHL Texas, but depth is being severely tested. [Blackout Dallas]
NHL Daily Morning Rant
Jacob Trouba finally signed on Monday, but there's something very strange about the feel of this situation. Truth be told, I'm not sure fans will respond too positively, and nor should they. Some people think his reasoning for wanting out in the first place had more to do with leaving Winnipeg than his insistence to play the right side. You've also got to wonder how teammates will respond to his return, and whether that might cause friction in the dressing room.
Either way, it was important to get the 22-year-old signed to a deal. It gives the Jets a bigger window to work out a trade, and who knows, that surprisingly low $3 million dollar cap hit could be the difference maker once the dust settles. We'll have to wait and see if anything transpires.
Make sure to like us on facebook and follow us on twitter for more NHL daily updates!
More from Puck Prose
This article originally appeared on