NHL Daily: Mark Borowiecki, Jamie Oleksiak, Tampa Bay Lightning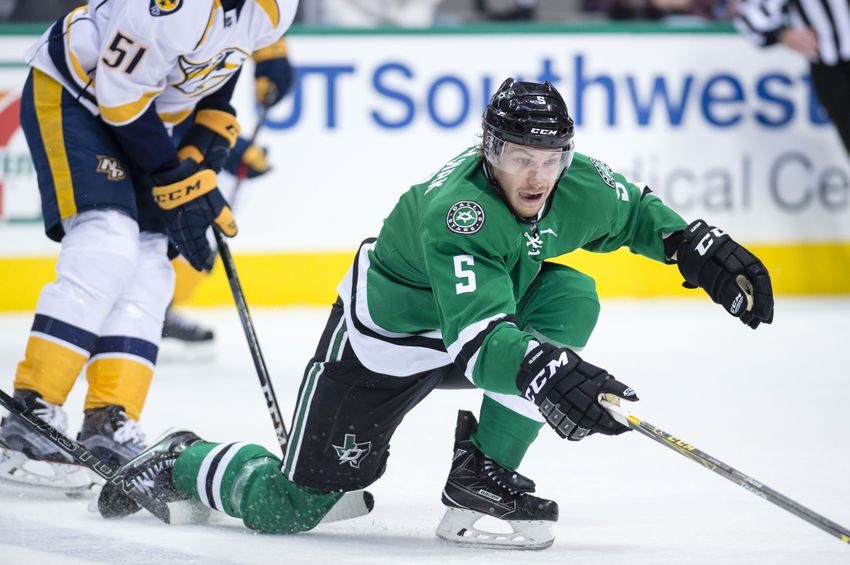 NHL Daily: Ottawa Senators defenseman Mark Borowiecki suspended two games for boarding, Dallas Stars defenseman Jamie Oleksiak has also been suspended a pair of games (for an illegal check to the head), Tampa Bay Lightning teetering close to the edge, and more! (Morning Coffee Headlines)
Grab your morning cup of coffee and join us here at Puck Prose for a compilation of NHL daily links that will help keep you updated with everything going on in the hockey world.
Eight games were on the schedule on Sunday. The Flyers shut out the Red Wings 1-0. Braden Holtby also collected a shutout as Washington beat Vancouver 3-0. Chicago edged the Stars 3-1 at home. Antti Raanta kept his hot play going as the NY Rangers manhandled the Devils 5-0. Later on, Edmonton edged the Jets in a close 3-2 final.
Here is your highlight of the night:
NHL Daily: Morning Coffee Headlines
Borowiecki Suspended
Ottawa Senators D Mark Borowiecki has been suspended two games for a boarding incident that occurred on Saturday. It happened in the first period in a contest versus the Kings with Tyler Toffoli on the receiving end. [NHL.com]
Lightning Teetering on the Edge
As Lauren Burg over at Bolts by the Bay phrases it, "the Tampa Bay Lightning are teetering dangerously close to the edge these days". She talks about the issues currently plaguing this team, which include a new theme of giving of leads and struggling at home. [Bolts by the Bay]
Oleksiak Suspended
Dallas Stars defenseman Jamie Oleksiak has been suspended for two games for an illegal check to the head on Saturday. On the receiving end was Philadelphia Flyers F Chris VandeVelde. [USA Today]
Line Changes in Boston
In an effort to re-ignite his team, Bruins coach Claude Julien has decided to mix up his lines. Andrew Thompson over at Causeway Crowd discusses the changes in detail and gives his insight on the moves. [Causeway Crowd]
Singh Breaking Barriers
Harnarayan Singh is breaking barriers in the TV broadcast world. Now with Flames TV, Singh got his start on Hockey Night in Canada Punjabi and had a memorable call with one of Nick Bonino's goals in last year's playoffs. It's a great story ever since HNIC Punjabi first aired years back as they have inspired a number of youth to get involved in the game. [NHL.com]
Sabres Fan Post
Super fan Adam DeRose put together his Christmas wish list for the Buffalo Sabres. It includes a few bold things, such as a new coach, a goalie/good goaltending, and someone who can throw a body check. [Sabre Noise]
NHL Daily Morning Rant
Buffalo is admittedly one of those teams I wish I watched a little more often. I do my best to follow everyone, but I obviously can't follow every game like a die-hard fan does. That wish list does however confuse me just a bit. Am I missing something? I mean, Robin Lehner was lousy at first coming off an interesting offseason, but needed time to shake off the rust. Since then, he's played fairly solid. And even when he had a couple lousy outings more recently, Anders Nilsson filled in admirably. I'm not sure what the issue is, the two seem to sync together fairly well.
The body check comment also confuses me a bit. Isn't this the same team with Marcus Foligno and Johan Larsson? How many big hitters do you need? Another power forward might suffice. And something tells me it's only a matter of time before Hudson Fasching can fill that role.
Make sure to like us on facebook and follow us on twitter for more NHL daily updates!
This article originally appeared on