NHL Daily: Hockey Hall of Fame Inductions, Eric Staal, Dallas Stars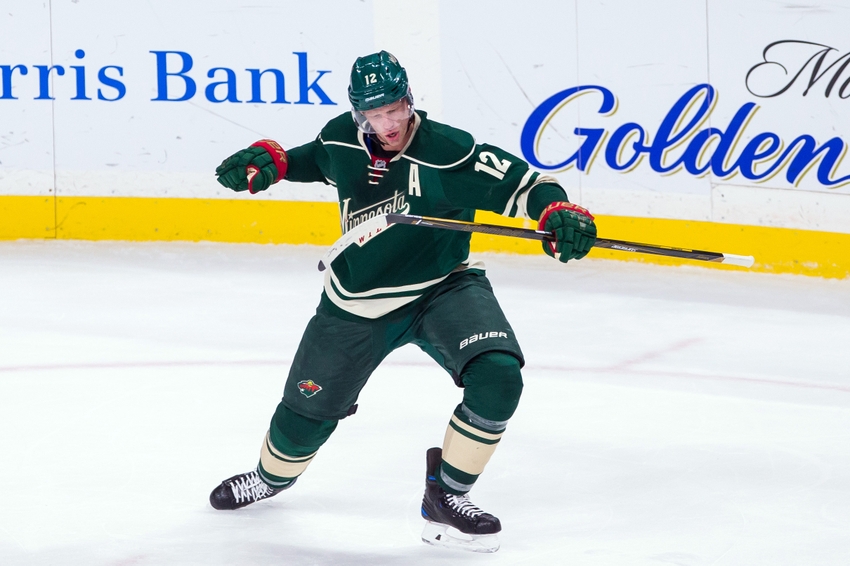 NHL Daily: Eric Lindros headlined the 2016 class of Hockey Hall of Fame inductions on Monday, Carolina Hurricanes made a mistake by getting rid of Eric Staal, Dallas Stars playing better but still some fatal flaws, and more! (Morning Coffee Headlines)
Grab your morning cup of coffee and join us here at Puck Prose for a compilation of NHL daily links that will help keep you updated with everything going on in the hockey world.
We had just one game on the schedule on Monday night as Tampa Bay headed to Brooklyn. The Bolts pulled off a convincing 4-0 win as Andrei Vasilevskiy stood on his head to secure a shutout.
As per usual, here are you performers of the previous night:
Nikita Kucherov, TB (1 goal 1 assist)
Steven Stamkos, TB (2 assists)
J.T. Brown, TB (1 goal)
Ryan Callahan, TB (1 goal)
Vladislav Namestnikov, TB (1 goal)
Braydon Coburn (D), TB (1 assist)
Victor Hedman (D), TB (1 assist)
Andrej Sustr (D), TB (1 assist)
Cedric Paquette, TB (1 assist)
Andrei Vasilevskiy, TB (34-save shutout)
NHL Daily: Morning Coffee Headlines
HHOF Inductions
It wasn't a particularly strong class of Hall of Fame inductees in 2016, but it included some very important figures in the hockey world. Eric Lindros headlined the list after years of being neglected despite being the most dominant player on the planet for a while. [NHL.com]
Stars Playing Better, Still Have Flaws
Allison Scott over at Blackout Dallas discusses that although the Dallas Stars are playing better of late, the team still has a few fatal flaws. Those include struggles in overtime and evaporating leads late in games – two tough ways to collect points. [Blackout Dallas]
Lindros Didn't Want to Participate in Concussion Lawsuit
Eric Lindros caught up with ESPN's Pierre Lebrun during the Hall of Fame weekend. It was revealed that the Big E was approached to participate in the lawsuit against the NHL, but he declined to do so, stating the past is in the past and he wants to move forward. It's worth noting that Lindros invests a lot of money into concussion research and passionately cares about getting answers to the unknown questions. [ESPN]
Letting Eric Staal Go Was a Mistake
You had to know with Eric Staal's hot start in Minnesota that it was only a matter of time before Canes fans began to regret decisions. Matthew Barlowe over at Cardiac Cane talks about why he believes the Canes made an error letting their long-time captain move on. [Cardiac Cane]
Jersey Fouls
If you've never caught a segment of Yahoo Sports jersey fouls, it's always good for a bit of a laugh. This time around, a wife forgets to delete the default text while ordering custom Dallas Stars jerseys (although evidence may suggest it was premeditated). [Yahoo Sports]
Soshnikov Option for Nylander-Matthews
Eduardo Razo over at Editor in Leaf explores the idea of putting Nikita Soshnikov on a line with William Nylander and Auston Matthews. Many in Leafs nation love what Hyman brings to the table, but the production isn't there. [Editor in Leaf]
NHL Daily Morning Rant
To further on the Leafs story. It's not that experts are trying to beat down Zach Hyman when they talk about shaking up the lines. Maybe Hyman is better suited in a third line checking role where there's a little less responsibility, you can pair him up with some grinders and let them score some dirty goals.
I don't disagree with Eduardo that Soshnikov could be a fit. I imagine Mike Babcock experiments a little bit as the year goes on. Other options might include Connor Brown, maybe even Brendan Leipsic or Kasperi Kapanen during a short call-up.
Anyways folks, the GM meetings will begin today and we get a few interesting headlines once it all concludes. Look for NHL participation at the Olympics in 2018 to be a hot topic with rumors that league is looking to skip South Korea.
Make sure to like us on facebook and follow us on twitter for more NHL daily updates!
This article originally appeared on