NHL Daily: Dougie Hamilton, Martin Hanzal, Carolina Hurricanes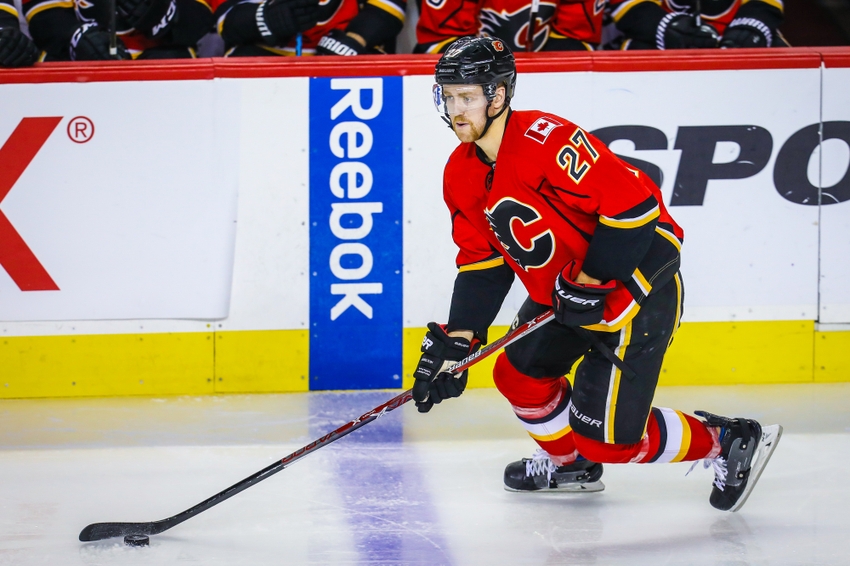 NHL Daily: After Flames D Dougie Hamilton became the topic of trade rumors, both Brian Burke and Brad Treliving addressed the issue on Wednesday, Martin Hanzal trade rumors won't seem to go away, Carolina Hurricanes must look to add now with Jordan Staal on the shelf, and more! (Morning Coffee Headlines)
Grab your morning cup of coffee and join us here at Puck Prose for a compilation of NHL daily links that will help keep you updated with everything going on in the hockey world.
It was a light schedule on Wednesday with three games. The struggling New York Islanders squeezed out two points against the Pittsburgh Penguins in a 5-3 victory. Chad Johnson got his third shutout in eight games as Calgary knocked off the Maple Leafs 3-0. In the late game, San Jose grabbed a pair of points on the road in a decisive 4-1 win over Los Angeles.
Here is your highlight of the night:
Get out. Just get out of here. #PITvsNYI pic.twitter.com/sigV47Uwwf

— NHL (@NHL) December 1, 2016
NHL Daily: Morning Coffee Headlines
Hamilton Update
With the Calgary Flames struggling in 2016-17, rumors began to recently swirl around big defenseman Dougie Hamilton. GM Brad Treliving and Brian Burke insist he's not being shopped, but you've gotta wonder if this a "where there's smoke, there's fire" type situation. [NHL Trade Rumors]
Hanzal on the Move
We've received mixed reports regarding the availability of Arizona Coyotes pending UFA Martin Hanzal. Given their poor start, Alex Temes over at Howlin' Hockey believes a trade could be on the horizon. [Howlin' Hockey]
Forbes Most Valuable NHL Franchise's
For a second straight year, the New York Rangers were awarded the most valuable franchise in the NHL, valued approximately at $1.25 billion (up from $1.2B the previous year). Montreal Canadiens rank second, while the Toronto Maple Leafs come in at third. [Yahoo Sports]
Canes Need to Make a Move
With Jordan Staal now on the shelf with a concussion, an exclamation point has been put on the Canes' need for another quality forward. Matthew Barlowe over at Cardiac Cane explains why and looks at few of Carolina's potential targets. [Cardiac Cane]
Landeskog Moved to Injured Reserve
After being considered day-to-day since November 15th, the Colorado Avalanche moved captain Gabriel Landeskog to the IR retroactive to that date. The move allows them to recall Samuel Henley and Gabriel Bourque in the short-term, with Landeskog available to come off the IR at any time. [NHL.com]
Tkachuk Report Card
While all the buzz regarding rookies largely surrounds the likes of Matt Murray, Patrik Laine, Zach Werenski, and Auston Matthews (plus other Leafs rookies), Flames 2016 1st rounder Matthew Tkachuk is quietly having a decent start to his career. Ramina Shlah gives her quarter-mark report card for the teenager. [Flame for Thought]
Want your voice heard? Join the Puck Prose team!
NHL Daily Morning Rant
Give the boys over at Overdrive on TSN a lot of credit, they had an excellent breakdown of the Dougie Hamilton situation on Wednesday. While on the surface, Burke and Treliving said the right things to make one believe that Calgary has no interest in trying to move Hamilton, there are some curiosities:
1) We know Burke is old school and will do anything to protect his players. As Bryan Hayes, Jeff O'Neill, and Jamie McLennan pointed out, it was almost over the top in how defensive he was on Leafs Lunch Wednesday afternoon.
2) Mr. O'Neill also was quick to point out, if they are so insistent that Dougie is not available, why did the Flames receive a terrible offer? How did it ever get that far if that's how Calgary feels? Unless a rookie GM like John Chayka is calling out of the blue with random offers, that's just not how the league operates. It's obviously your job as a GM to listen to all potential offers, but let's get something straight, you're not talking specifics and details unless there's real interest to move a guy.
For example, you can call Peter Chiarelli and inquire about Connor McDavid. The conversation won't actually go anywhere unless another team is offering the moon from the get-go.
Now, it's not to say that a Dougie Hamilton trade will actually transpire. Given his contract and slight digress in play since signing it, the Flames might struggle to get what they consider a fair return.
Still, where there's smoke, there's fire. Canadiens GM Marc Bergevin also swore he wasn't shopping P.K. Subban, so anything is possible.
Make sure to like us on facebook and follow us on twitter for more NHL daily updates!
This article originally appeared on