NHL Daily: Craig Cunningham, Devan Dubnyk, Mitch Marner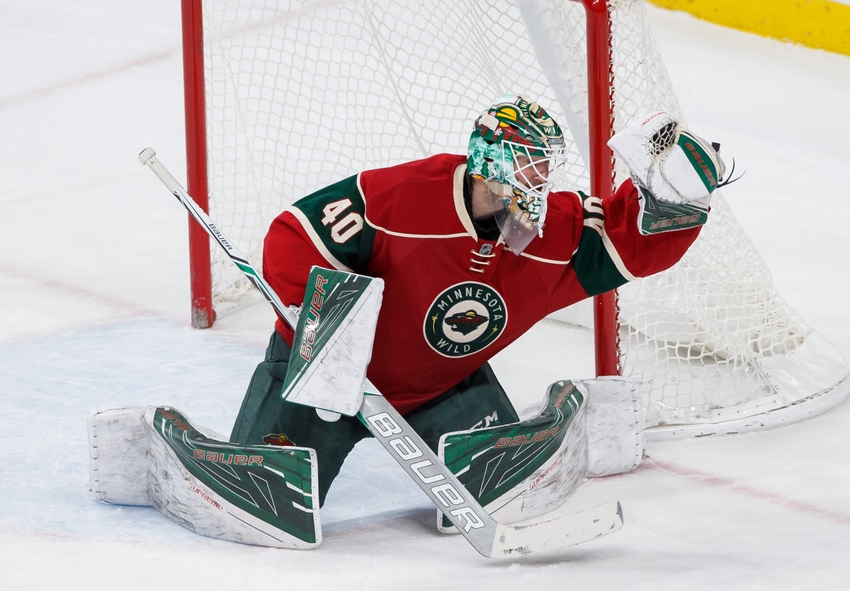 NHL Daily: Tucson Roadrunners (Coyotes AHL affiliate) captain Craig Cunningham collapsed prior to Saturday's game, Devan Dubnyk playing some of the best hockey of his career, NHL needs to shrink to Mitch Marner's level, and more! (Morning Coffee Headlines)
Grab your morning cup of coffee and join us here at Puck Prose for a compilation of NHL daily links that will help keep you updated with everything going on in the hockey world.
22 teams were in action on Saturday. Connor McDavid scored his first career hat-trick for Edmonton in a 5-2 win versus Dallas. Carey Price and the Habs edged the Maple Leafs 2-1 in a bitter rivalry. St. Louis picked up two points in a 3-1 victory at home vs. Nashville. In the late game, Chicago beat the Canucks in a close fought OT battle 4-3 (after scoring twice – first time called back).
As per usual, here are you performers of the previous night:
Connor McDavid, EDM (3 goals)
Jaromir Jagr, FLA (1 goal 2 assists)
Vince Hinostroza, CHI (1 goal 2 assists)
Ondrej Palat, TB (1 goal 1 assist)
Martin Hanzal, ARZ (1 goal 1 assist)
Nathan MacKinnon, COL (1 goal 1 assist)
Mikko Rantanen, COL (1 goal 1 assist)
Zdeno Chara (D), BOS (2 assists)
Jesse Puljujarvi, EDM (2 assists)
Anton Slepyshev, EDM (2 assists)
Alex Radulov, MTL (2 assists)
Shea Weber (D), MTL (2 assists)
Aleksander Barkov, FLA (2 assists)
Andrei Vasilevskiy, TB (32-save shutout)
Anders Nilsson, BUF (Stopped 46 of 47 shots)
Roberto Luongo, FLA (Stopped 39 of 40 shots)
Carey Price, MTL (Stopped 31 of 32 shots)
Jake Allen, STL (Stopped 30 of 31 shots)
Mike Smith, ARZ (Stopped 43 of 45 shots)
Calvin Pickard, COL (Stopped 41 of 43 shots)
NHL Daily: Morning Coffee Headlines
Cunningham Collapses Prior to AHL Game
Tucson Roadrunners captain Craig Cunningham collapsed prior to Saturday night's game versus Manitoba. He was immediately taken to hospital and the game was postponed. We're still waiting for an update, which should come through on Sunday. [Fox Sports]
Dubnyk Playing Best Hockey of His Career
NHL Fantasy Hockey Waiver Wire: Add/Drop List for Week 6
Minnesota Wild starter Devan Dubnyk had a rough start to his NHL career bouncing from Edmonton to Arizona before finally finding a home in the State of Hockey. Danny Lambert over at Gone Puck Wild takes a look at what is causing Devan Dubnyk to play the best hockey of his career as he continues to challenge in the Vezina Trophy conversation. [Gone Puck Wild]
KHL Player Penalized While Taking Penalty Shot
Yes, you read the title correctly. Kunlun Red Star forward Yaroslav Alshevsky was awarded a penalty shot in a recent game versus Sibir Novosibirsk. Instead of scoring, he managed to pick up two minutes for tripping. [The Score]
Canes Need to Make a Trade?
Charles Taylor over at Cardiac Cane discusses why he believes it is time for GM Ron Francis to pull the trigger on finding another quality forward to throw in the mix. This may stem from Canes fans/experts being frustrated by the play of Elias Lindholm. [Cardiac Cane]
Pat Lafontaine Summit
Former NHLer Pat Lafontaine has been the centerpiece behind discussions regarding potential rule changes to the draft process. Several of the major hockey leagues (NHL, AHL, CHL, and NCAA) recently met in New York, with talk of raising the entry age limit to 19-years-old. [Sportsnet]
NHL Needs to Shrink to Marner's Level
Nick Desouza over at Editor in Leaf is curious about what happened to all the Mitch Marner being too small discussion leading into the 2016-17 season. As he explains, it's time for the NHL to shrink down to Marner's level. [Editor in Leaf]
NHL Daily Morning Rant
Andrew Hammond was placed on waivers by Ottawa on Saturday. It would be surprising if a goaltender like this slipped through given the rash of injuries around the league. The question is, which team will acquire his services? If multiple teams put in claims (as expected), the order is based on NHL standings. Let's see if we can figure out where the Hamburglar is headed.
Top 3 Potential Destinations:
1. Carolina Hurricanes – Lack struggling
2. Philadelphia Flyers – Two UFA netminders
3. Los Angeles Kings – Insurance with Quick out
Make sure to like us on facebook and follow us on twitter for more NHL daily updates!
This article originally appeared on