NHL Daily: Alex Ovechkin, Alex Tanguay, Maple Leafs Prospects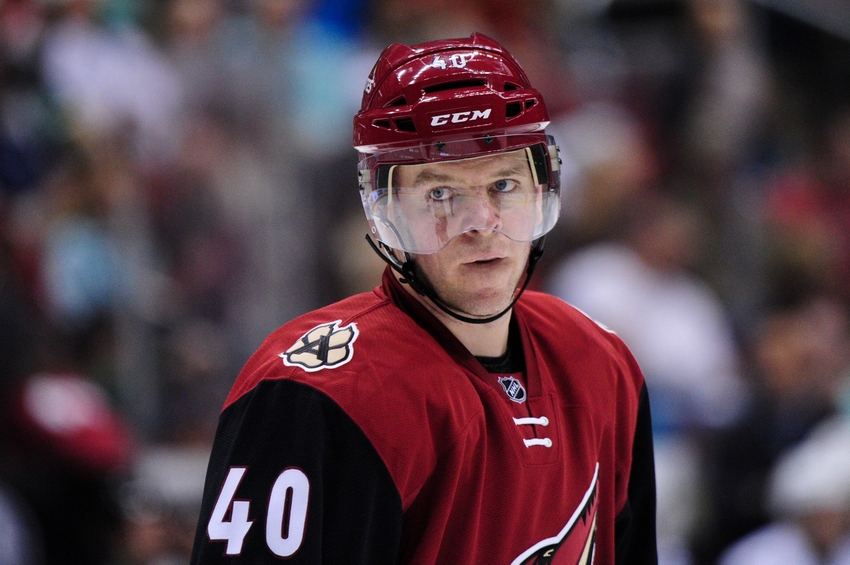 NHL Daily: Alex Ovechkin Olympic Participation, Alex Tanguay Not an Option for Canadiens, Toronto Maple Leafs Calder Trophy Candidates, and More (Morning Coffee Headlines)
Grab your morning cup of coffee and join us here at Puck Prose for a compilation of NHL daily links that will help keep you updated with everything going on in the hockey world.
In today's edition: Capitals superstar Alex Ovechkin tells media that he will participate in the 2018 Olympics regardless of whether the NHL is there or not, LaPresse claims that free agent Alex Tanguay is not an option for the Montreal Canadiens, exploring three potential Calder Trophy candidates in Toronto, and much more!
NHL Daily: Morning Coffee Headlines
Ovechkin Plans to be at 2018 Olympics
NHL insider Pierre LeBrun caught up with Alexander Ovechkin on Thursday after news broke the day before suggesting talks between the NHL and IOC had gone "radio silent". He asked Ovie his plans for 2018, Alex plans to be in South Korea whether the NHL is there or not. [CBS Sports]
Leafs Calder Trophy Candidates
There are more than enough reasons for optimism if you're a Maple Leafs fan heading into the new season. In fact, Toronto could have upwards of three potential Calder Trophy candidates on their opening night roster (Auston Matthews, William Nylander, and Mitch Marner). [Editor in Leaf]
McCarron Looks to Secure Full-Time NHL Gig
Among the numerous prospects vying for a roster spot in Montreal, forward Michael McCarron ranks near the very top and could be with the Canadiens on opening night. The former 2013 first rounder had a solid first year of pro in 2015-16 splitting time between AHL St.John's and Montreal. He had 38 points in 58 games with the IceCaps, and two points in 20 games with the Canadiens. [Toronto Sun]
Sobotka Not Returning to the NHL?
The Vladimir Sobotka soap opera continues. KHL Czech forward announced months ago that he planned on returning to St.Louis (who still own his NHL rights). Reports continued to surface throughout the offseason that details were still being worked on, but nothing ever materialized. On Thursday, it was announced that complications may now force Sobotka back to Russia following the World Cup of Hockey. [Bleedin' Blue]
Saskatchewan Professor Believes Young Hockey Players Should be Group by Size and Ability, Not Age
Get the FanSided App
A kinesiology professor from Saskatchewan, Canada believes that minor hockey should focus more on a child's maturity rather than their age. He thinks kids should be grouped by size and ability and explains why it's important for long-term development. [CBC]
What to do if Minnesota Wild Disappoint in 2016-17
Turner Olson over at Gone Puck Wild explores the hypothetical scenario of what to do if Minnesota somehow manages to disappoint once again in 2016-17. He talks about how it could be time to move on from veteran players and building around younger pieces. Definitely worth a read. [Gone Puck Wild]
Montreal Not Interested in Alex Tanguay
According to LaPresse, a French-Canadian media outlet, Montreal is not interested in free agent veteran Alex Tanguay. The longtime Avs winger (most recently with Arizona) has long been linked to the Canadiens organization, but it sounds as though Tanguay can cross the Habs off his list of potential destinations. [LaPresse]
Jacob Josefson's Last Chance in New Jersey?
Jesse Brown at Puck and Pitchforks talks about the expectations for Jacob Josefson in 2016-17. After signing a one-year $1.1 million dollar contract, it might be Jacob's last chance to prove he can take that next step in his development at the NHL level. [Pucks and Pitchforks]
NHL Daily Morning Rant
These stalled Olympics talks are nothing to sweat. If history has taught us anything, it's that both sides typically find a way to come together at the last moment to drum up a deal that includes NHL participation.
Ovie's comments likely echo the feelings of many Europeans who tend to take international competition much more seriously than North Americans.
If Alex Tanguay isn't an option for the Montreal Canadiens, where does the 36-year-old veteran fit on a short-term deal?
The Anaheim Ducks could use a little experience on the left wing. Ottawa could always use some insurance for Clarke MacArthur in case his return doesn't go as planned. St.Louis could potentially use a replacement for the spot Vladimir Sobotka was expected to occupy. Options exist for the accomplished left winger with 863 points in 1088 career NHL games.
This article originally appeared on