NHL Award Predictions: Revised November Edition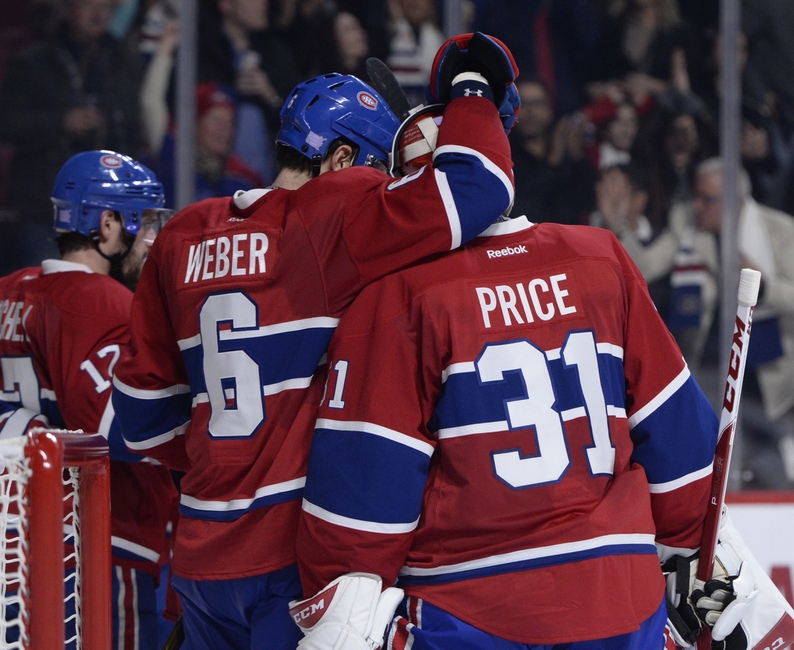 NHL Award Predictions: After a few exciting weeks to open the new season, we've updated our projections for each major trophy in this November edition
Just before the preseason began a couple of months ago, we released our NHL award predictions for the 2016-17 season. Now, three weeks in and a fresh calendar month in front of us, it's time to update our projections for each major trophy being handed out next June.
We gave a list of five names we felt worthy of winning each award, or who should at least be in the mix. McDavid and Crosby were 1-2 for the Art Ross, but unfortunately, the Pens captain missed some time due to a concussion. We also had Tarasenko ranked 1st ahead of Ovechkin for the Maurice "Rocket" Richard, but that could Ovie's award once again.
NHL Award Predictions for Each Major Trophy (Updated)
*Preseason Ranking in Parentheses Before Name, (-) Indicates New Player to the Top 5
Art Ross Trophy (Most Points)
1. (1) Connor McDavid, Edmonton Oilers
2. (4) Patrick Kane, Chicago Blackhawks
3. (3) Vladimir Tarasenko, St. Louis Blues
4. (-) Steven Stamkos, Tampa Bay Lightning
5. (-) Claude Giroux, Philadelphia Flyers
At this point, the only thing that can stop Connor McDavid from capturing the Art Ross and surpassing 100 points is another injury (knock on wood). Scary to think he might just be scratching the surface in terms of his full capabilities at the NHL level.
Hart Trophy (League MVP)
1. (5) Carey Price, Montreal Canadiens
2. (1) Sidney Crosby, Pittsburgh Penguins
3. (4) Connor McDavid, Edmonton Oilers
4. (-) Steven Stamkos, Tampa Bay Lightning
5. (-) Patrick Kane, Chicago Blackhawks
Give the Habs team some credit as a whole. They'd still be lost without their starter for an extended period of time, but they've proven themselves a more balanced team in 2016-17.
Having the best goaltender in the world can be the difference between a 1st or 2nd round knockout in the playoffs compared to a Finals run. Make no mistake, Price is almost on another level in terms of talent.
Vezina Trophy (Top NHL Goaltender)
1. (2) Carey Price, Montreal Canadiens
2. (3) Cory Schneider, New Jersey Devils
3. (1) Braden Holtby, Washington Capitals
4. (-) Cam Talbot, Edmonton Oilers
5. (-) Devan Dubnyk, Minnesota Wild
This could be an exciting race to watch this season. Price will be hard to knock off his throne, but guys like Schneider, Talbot, and Dubnyk are making early cases to challenge. Question is, can they sustain that hot play over the course of an 82-game season?
Maurice "Rocket" Richard Trophy (Most Goals Scored)
1. (2) Alex Ovechkin, Washington Capitals
2. (-) Steven Stamkos, Tampa Bay Lightning
3. (1) Vladimir Tarasenko, St. Louis Blues
4. (-) Evgeni Malkin, Pittsburgh Penguins
5. (-) Brad Marchand, Boston Bruins
Get the FanSided App
After coming out the gates hot in the first few games, Ovie has since hit a bit of a slump. As we know though, goals for Ovechkin can come in bunches. Before you know it, he's got a few multi-goal games over at 10 game span and takes hold of the NHL goals lead again.
Don't be surprised if the other four names on this list challenge the Caps superstar in 2016-17.
Calder Trophy (Top NHL Rookie)
1. (4) Auston Matthews, Toronto Maple Leafs
2. (1) Patrik Laine, Winnipeg Jets
3. (3) Matt Murray, Pittsburgh Penguins
4. (-) Zach Werenski, Columbus Blue Jackets
5. (-) William Nylander, Toronto Maple Leafs
Full marks to Auston Matthews. We thought the supreme two-way center might get overlooked for those quiet nights where he's kept off the score sheet but plays a solid overall game. Luckily, the production has been there so far. Hopefully the voters remember that Matthews is more of a Bergeron/Toews type opposed to Laine who is a pure sniper.
James Norris Memorial Trophy (Top NHL Defenseman)
1. (1) Erik Karlsson, Ottawa Senators
2. (3) Brent Burns, San Jose Sharks
3. (2) Drew Doughty, Los Angeles Kings
4. (-) Ryan Suter, Minnesota Wild
5. (-) Shea Weber, Montreal Canadiens
The usual suspects rank at the top, but those three may need to look over their shoulder if Ryan Suter and Shea Weber can maintain their solid play in 2016-17. It's still too early to call either a favorite, but definitely a pair of names to keep a close eye on.
Frank J. Selke Trophy (Top Defensive Forward)
1. (1) Anze Kopitar, Los Angeles Kings
2. (3) Patrice Bergeron, Boston Bruins
3. (5) Aleksander Barkov, Florida Panthers
4. (4) Jonathan Toews, Chicago Blackhawks
5. (2) Joe Pavelski, San Jose Sharks
Based on the first few weeks, Aleksander Barkov and Jonathan Toews might be leading this category. Over the grind of an 82-game season, the likes of Kopitar and Bergeron should manage to prevail as usual. These two are still on a different level for two-way play, but the gap is continually narrowing with the likes of Barkov and Matthews.
More from Puck Prose
This article originally appeared on