NHL Award Predictions: Dark-Horse Candidates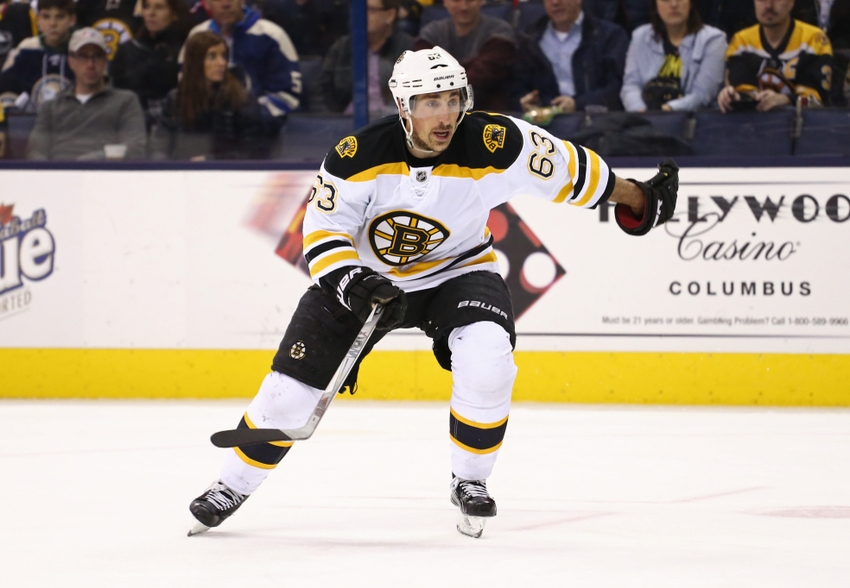 NHL Award Predictions: Dark-Horse Candidates For Each Major Trophy
Last week, we released our first set of NHL award predictions for the 2016-17 season (which can be found here). The goal was simple: identify five players expected to challenge for each major trophy.
It happens every year, unexpected players emerge as a dark-horse to throw their name in the mix for trophy considerations. Just look at 2015-16, who would have ever predicted Patrick Kane seeing a 42-point increase from his previous year total to 106 points?
We may not see another dominating performance of that magnitude in 2016-17, but you can count on a handful of unanticipated players unexpectedly vying for awards.
In an effort to project who some of those players might be, today we present one dark-horse candidate for each major NHL Award.
NHL Award Predictions: One Dark-Horse Candidate For Each Major Trophy
Art Ross Trophy (Most Points)
Jakub Voracek finished last season with 11 goals, largely due to his abnormally low shooting percentage (well below his career average). That may have affected linemate Claude Giroux who finished with 67 points.
Giroux posted 86 points back in 2013-14 and 93 points in 2011-12, so we know he's capable of hanging with the league leaders. If the Flyers get that offensive boost as expected on the blue line, Giroux and company could be in for a big year.
Hart Trophy (League MVP)
Yes, additions such as Taylor Hall and rookies Pavel Zacha and Steve Santini will certainly help, but if the Devils plan to make a serious push in 2016-17, it will largely be on the shoulders of netminder Cory Schneider.
After putting up outstanding numbers for years with a losing record, wait and see what he can do with a better team in front of him.
Vezina Trophy (Best Goaltender)
Sometimes quality competition can wear on a goaltenders psyche. Gibson managed to outplay former teammate Frederik Andersen, paving the way for a trade to Toronto.
Get the FanSided App
The American netminder now stands alone with only Jonathan Bernier to challenge him. Sometimes a bit of extra comfort and security is all a young netminder needs to reach his full potential.
Maurice "Rocket" Richard Trophy (Most Goals Scored)
Call this a long shot since it seems the same familiar cast usually ranks near the top for most goals scored.
Boston's Brad Marchand joined that group in 2015-16 after an impressive 37-goal campaign. It was the first time the 28-year-old surpassed 30 goals in a season, but there's reason to believe he can maintain the pace until his game reaches a decline.
If the Bruins can find the back of the net often enough, Marchand is more than capable of topping 40-plus goals.
Calder Trophy (Top Rookie)
Sebastian Aho, Carolina Hurricanes
You could argue that Aho is not a dark-horse candidate, but among the favorites to compete for the Calder Trophy (in tough competition with the likes of Matt Murray and Patrik Laine). This is the one trophy that is most difficult to gauge since we're dealing with no NHL experience.
Given the lack of depth on the Hurricanes roster, Aho has an opportunity to step into a much larger role in his rookie season. If he can capitalize and make the most of his chances, add Sebastian Aho to the list of candidates.
James Norris Memorial Trophy (Best NHL Defenseman)
He won the Calder Trophy in his rookie season two years ago, and followed it up with an NHL All-Star game appearance last season.
Scouts were throwing the phrase "future Norris Trophy winner" around back when he was a teenager for a reason. Look for Ekblad to start continually challenging to be named NHL's best defenseman.
Frank J. Selke Award (Top Defensive Forward)
This prediction may be a year or two premature, but based on his play in his rookie season, it's not far-fetched to imagine Larkin being in this conversation. We're talking about a guy that was leading the NHL in plus/minus over the first half, but unfortunately hit a rookie wall over the back nine. Larkin is being asked to fill very big shoes replacing NHL legend Pavel Datsyuk; oddly enough though, it may be a perfect fit. Expect Dylan Larkin to excel in his new expanded role.
This article originally appeared on