NHL All-Star Game Fan Vote: Finding a New John Scott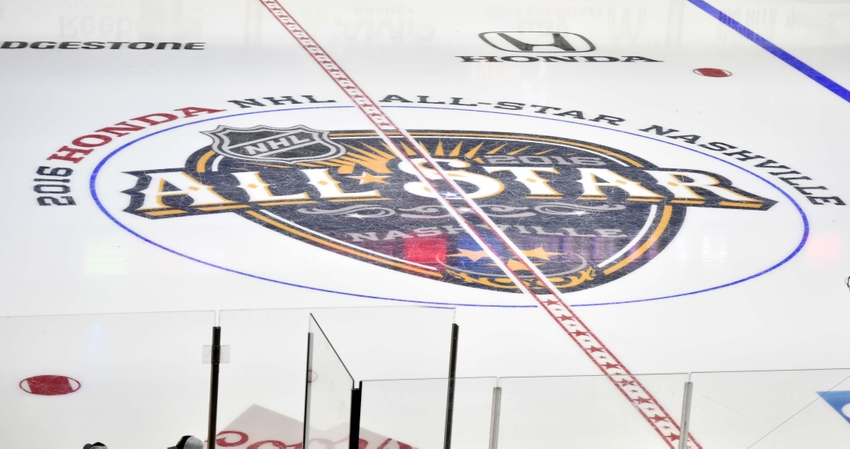 With the 2016-17 NHL All-Star Game fan vote set to open today (Dec.1), a new rule has been placed to try to circumvent last years' results. Here are some players that could be the next version of John Scott.
There's no question that executives didn't like the NHL All-Star Game fan vote of John Scott. His nomination resulted in a trade to a different division and also a demotion to the American Hockey League (AHL). All these actions were for naught, as Scott wound up participating in the 2016 All-Star festivities in Nashville.
Not only did Scott play in the new 3-on-3 format tournament, he was voted the MVP; this wasn't just for laughs either, Scott played great out there. He scored two goals while also entertaining the fans with a hit and fight against Patrick Kane.
Even with the recent changes to the NHL All-Star Game fan vote, there are more than a handful of NHL regulars who could be the next John Scott.  Let's explore a few of those options:
Jordin Tootoo
Right-winger Jordin Tootoo has played in almost 700 career NHL games while for the most part being an enforcer.
His first eight years in the league were with the Nashville Predators, and he became a fan favorite for his energy and commitment to the game.
This was apparent through the struggles Tootoo has faced throughout his career in dealing with his brother's death. This background could provide the launch for the fans to rally around him and make him this seasons John Scott; a committed player who endears himself to those around him.
In his 692 games Tootoo has scored 63 goals and also has 95 assists.  Currently, Tootoo is playing with the Chicago Blackhawks and has suited up for 19 games while accumulating no points.
Dustin Brown
Dustin Brown could be the next John Scott. Brown led the Los Angeles Kings to two Stanley Cups, the first two in franchise history.
Brown has actually had a very successful career as a King, currently playing in his 13th season with the franchise.
Brown's level of play has been on decline since the 2011-12 season, dropping from a 50 points a year average to below 30 points over the past four seasons.
While Brown offers the Kings more than just points as he is known to drop the gloves and look to provide a spark, there's no question that Brown has played his best hockey.
Perhaps playing in an All-star tournament would reignite the flame and he'd become the player he once was. Or, perhaps due to his agitator nature, the fans simply won't flock to vote for someone like Brown.
Patrick Eaves
Yes, Patrick Eaves doesn't exactly fit the perfect John Scott mold from last year. In fact, Eaves looks to be on the start of a great year.
Eaves has played in 568 games while netting 206 points in total. He is also already one point shy of tying his total points from last season while having 31 more games to play to match games played.
While healthy, Eaves has been great for the Dallas Stars and particularly potent on the power play. He has five power play goals which makes him tied with captain Jamie Benn.
At 32 years of age, Eaves looks poised to set career highs if he continues to play this way, and if he can remain healthy. Health has been the biggest problem in Eaves' career as he as only played over 60 games in a season four times out of his eleven seasons.
This article originally appeared on