New York Rangers: The Need for Players to Have Video Game Type Seasons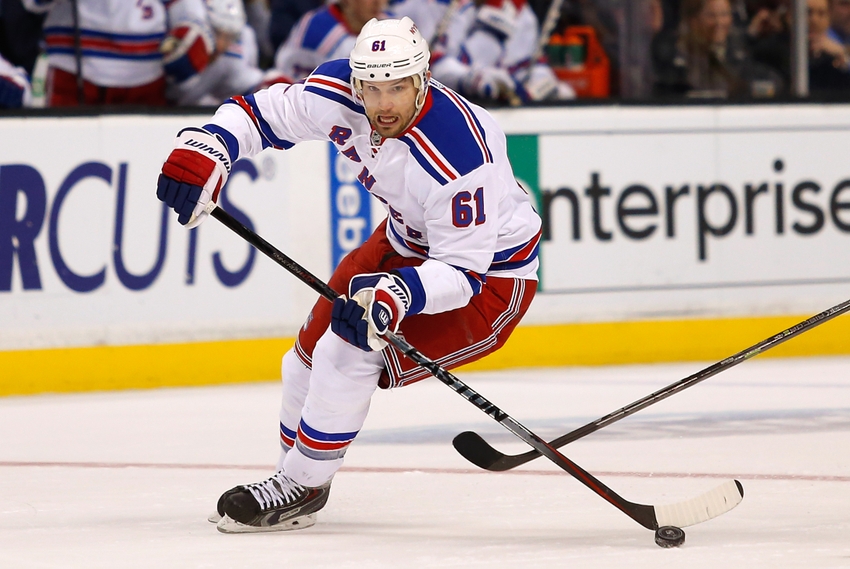 With the new season coming up there are some New York Rangers that need to play well. There are others that need to have video game-like seasons. The question here is who is the player(s) that will have unrealistic seasons.
Every year in September there is one thing I get excited for; the release of this year's NHL video game. Naturally, with it comes a dangerous amount of frustration and anger, but that is neither here nor there. This September was no different as I was early waiting for the release of the game.
It seems like there is always a haunting feeling that comes upon me late September and into October. And no it is not because of Halloween. The haunting feeling is because the first drop of the puck is staring us in the face. This season was a little irregular due to the fact the World Cup of Hockey allowed us to watch the best of the best skate and play the game.
The World Cup of Hockey is like the pregame in college, it is fun and exciting but when we get down to the nitty-gritty, it is not as good as the main event. This year the main event should/must have certain players live up/surpass their normal expectations.
The obvious is Henrik Lundqvist NEEDS to have another video game like season where he is in the discussion for the Vezina Trophy.
The New York Rangers will go as Henrik Lundqvist goes. Here are some other players that will need to have video game-like numbers if the New York Rangers want to go far.
Rick Nash
One player who is an obvious suspect to land in this category to have a video game like season is Rick Nash. The way that he played against the Penguins made him the best statical player for the short series. At nearly a point per game.
Nash brings something very important to the team that the stat lines can't always show. He is brilliant on the penalty kill and a smart two-way forward. It's crazy how Nash is the only player in the league that can quietly have a 70 point season in New York and still get criticized. Nash, came out and said that he feels insecure about his job security in New York and knows he must step up. Verdict: Nash will find himself with 35-40 goals with 40 assists for nearly an 80 point season. Disclaimer: This is obviously as long as he stays healthy.
Mika Zibanejad
Another obvious choice for this list, Zibanejad will be a HUGE part of the team this season. To keep his section short sweet and to the point, this young player is looking to prove his capabilities and his talents. On a team with Bobby Ryan and Erik Karlsson,  it is very, very easy to get lost in the mix. Now Zibanejad will be in the bright lights of New York and be a main piece of the puzzle. He must perform this year if he wants to see a big increase in pay during his next contract talks in July. Going hand in hand with Nash, who will likely be his linemate, Mika will need to have a career year. Verdict: 25 goals with 40 assists for a total of 65 points.
With these two players accounting for 145 points roughly it allows players on the lower lines to feel less pressure and it also allows them to strive to be better players, next man up mentality. The additions that Jeff Gorton made retooling leaves many analysts saying that they are taking a step back. I for one do not see them taking a step back. Especially not if these big players have monster, video-game-like seasons.
October is almost here, it's almost hockey season. It is late September and my excitement is through the roof. It's practically here *grinch voice*.
More from Blue Line Station
This article originally appeared on