New York Rangers should Black Friday shop for a Ryan Murphy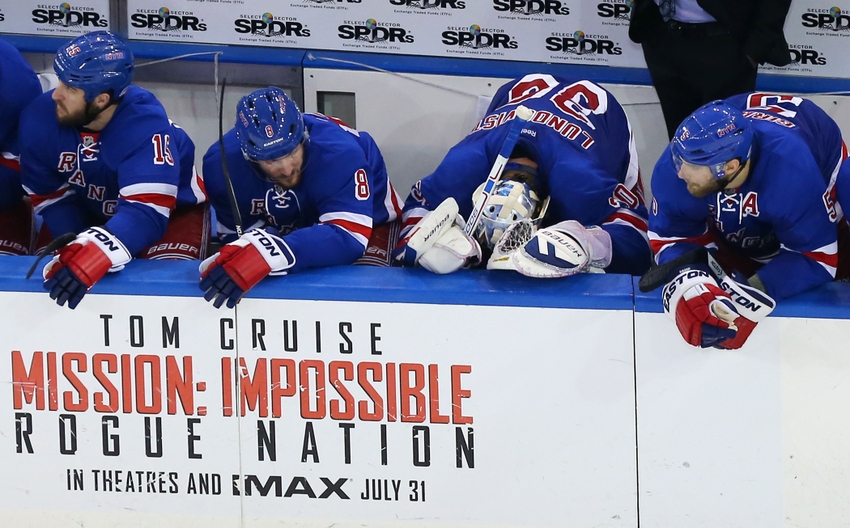 The New York Rangers are in desperate need of a defenseman to add to their barren corps. The Carolina Hurricanes have a defenseman they are looking to trade. New York and Carolina must match-up in a game of "Let's Make a Deal" to move Oscar Lindberg for Ryan Murphy.
Black Friday is upon us, and all are out shopping for bargain deals. In the NHL, Ryan Murphy stands as the bargain-bin defenseman available for acquisition. It's no secret that the New York Rangers need a player of Murphy's mold, a young, right-handed defenseman. The Rangers also have a tremendous amount of forward depth, a desire for every other organization.
A recent report from Darren Dreger:
"They're very serious. He's in play. He's on the block, there's no question," said Dreger. "I was told earlier today there are at least three teams interested in Ryan Murphy.
The Rangers must get in on the action.. New York's right-side currently features a misplaced defenseman in Nick Holden or Brady Skjei, and two possession void veterans in decline in Dan Girardi and Kevin Klein. The right-side defensemen consistently bring down their partners, hurting the Rangers in the possession game and defensively.
New York's most alarming weakness on defense is the ability to push play, an area Murphy excels in. Murphy posted double digit points in each season he played at least 30 games in. His career 50% Corsi For Percentage despite playing on bottom pairings for the majority of his career speaks to his being bright spot in the possession game. Murphy's shot from the point would be a strong addition to a defense with six goals combined.
Adam Clendening is already a fine player to plug into the lineup, but Alain Vigneault has shied away from him. In Carolina, Murphy is the odd man out, with the possibility of waivers looming.
Speaking to FanSided's Carolina Hurricanes blog, Cardiac Cane, we arrived at a swap of Murphy for Oscar Lindberg. Meanwhile, the Hurricanes would receive a forward that scored 15 goals in a bottom six role last season for a defenseman they are eager to move. New York would deal from their biggest strength and add a defenseman that could force Vigneault's hand on defense.
Should Murphy fail to amount to anything in New York, the Rangers can cut bait having not surrendered much. Though Oscar Lindberg is a useful player, but the Rangers have enough forwards in the system to fill six lines without him. The Rangers needs are defense, puck possession, and offense from the bluelines. Murphy checks off the latter two boxes, while the former is teachable.
INSERT SHORT CODE
The Rangers would be wise to go hard after the Hurricanes spare defenseman, as the Rangers have offensive depth to spare and defensive depth needs. Murphy's 52.4 Corsi For Percentage last season would immediately slot in as tops of any Rangers defenseman, making the move a no-brainer for the Rangers.
More from Blue Line Station
This article originally appeared on