New York Rangers: Reaction to ESPN's NHL Power Rankings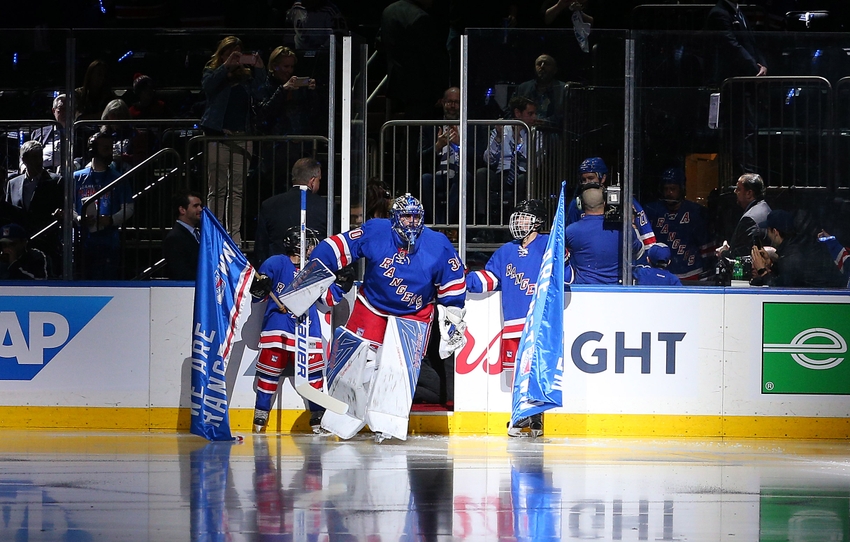 ESPN has released their first power rankings heading into the regular season. Where do the New York Rangers place?
The NHL season is nearly here, and that means it is time to evaluate teams including the New York Rangers.
It was a tough season for the Rangers last season, as they were eliminated by the Pittsburgh Penguins in the first round. The Rangers looked outmatched by the Penguins in the first round of the Stanley Cup Playoffs, and not much has changed.
This offseason, the Rangers were rather limited in what they could do because of the salary cap. The Rangers lost defenseman Keith Yandle because of that this offseason, and that will surely affect them this coming season.
Despite the loss of Yandle, the Rangers were ranked 15th in the first power rankings by ESPN. Below is what they had to say about the ranking of the Rangers.
The Rangers could finish anywhere in the Metro, but we like them here. GM Jeff Gorton has done a nice job of getting younger up front without giving up too much. Now, can the aging defense come together after a miserable end to the season against Pittsburgh?
The ranking of 15th means that the Rangers will be in the playoff according to ESPN despite not improving this offseason. Due to the Rangers having Henrik Lundqvist in the net, they will always have a chance to win games, but the Eastern Conference has improved.
Finally, it is a bit surprising to see the Rangers ranked so highly by ESPN to start the season. However, if Lundqvist is healthy, he can carry the team like we have seen in the past.
More from Empire Writes Back
This article originally appeared on